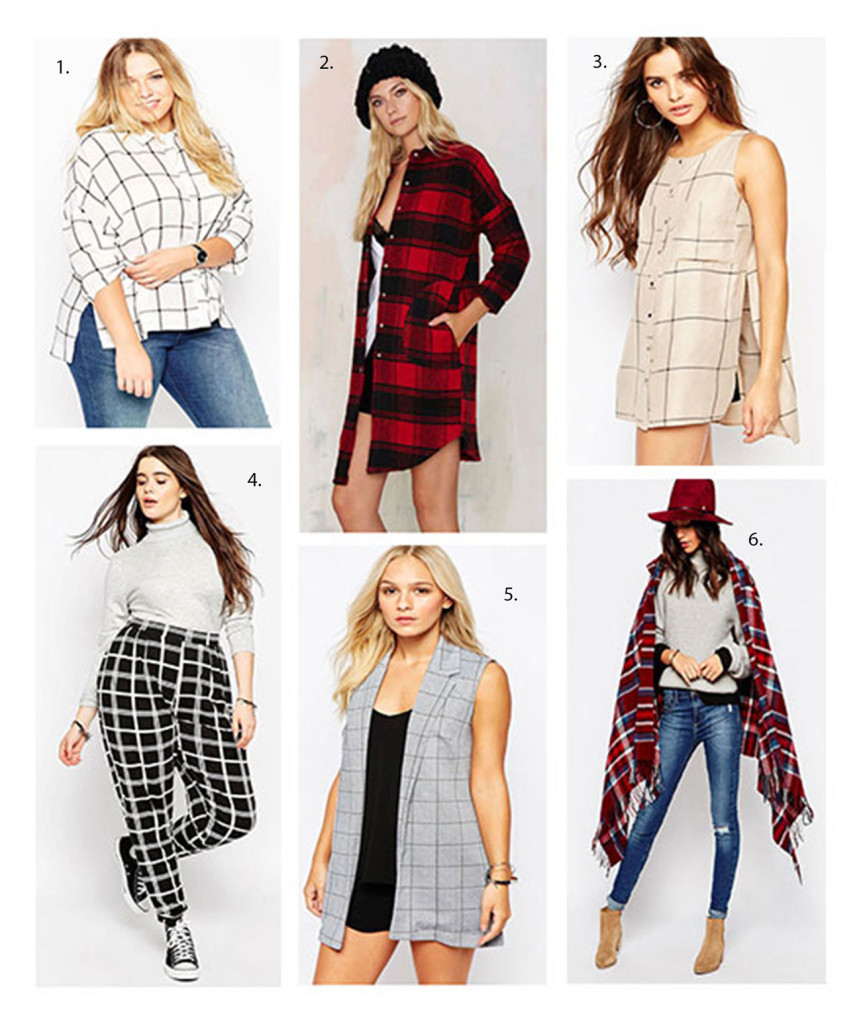 Check is the quintessential print for fall, but it's safe to say it has reached the status of timeless classic by now. Update your wardrobe with big windowpane motifs or play it safe with flannel in red. Take a look at my fave check printed pieces and a few ideas on how to wear them!
1. ASOS CURVE Crinkle Oversize Check Shirt
Swap your everyday white blouse for a check printed one. Wear as a neutral.
No more basic black and camel. This bold flannel coat from Nasty Gal is seriously an investment piece and probably the only coat you're gonna need for fall since it'll never go out of style. You can totally wear it as a dress too!
3. River Island Check Print Side Split Shirt
Layer under a jacket now and rewear to the beach during summer.
4. ASOS CURVE Peg Pants in Mono Check
Paired with heels or loafers they'll take you from the office to happy hour. Wear them with sneakers or sandals on off-dutty days.
5. New Look Petite Check Print Sleeveless Blazer
A vest it's the perfect lightweight transition piece and can instantly elevate any simple look.
6. Esprit Long Check Hooded Cape
Keep things warm and stylish with this fall staple.
Which one is your favorite?