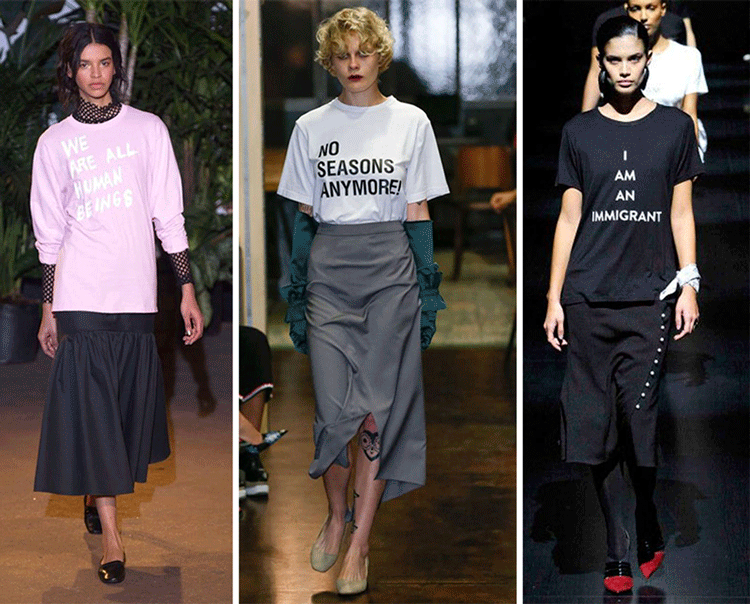 DE IZQUIERDA A DERECHA:
Creatures Of Comfort Ready to Wear Autumn-Winter 2017. Foto: Vogue Paris.
Chakshyn Ready to Wear Spring 2017. Foto: The Business of Fashion.
Prabal Gurung Fall-Winter 2017. Foto: Daily Mail.
La moda va más allá del color, material o silueta de la temporada para convertirse en una herramienta a favor del cambio político y la justicia social. Creatures Of Comfort, Prabal Gurung y Christian Siriano se pronuncian en contra de la intolerancia, mientras que Dima Chayun y Anton Yakshyn, el dúo detrás de Chakshyn desafían las ideas preconcebidas sobre la belleza y el status quo de la industria fashion con camisetas con frases como "No Beauty Anymore!" y "No Seasons Anymore!"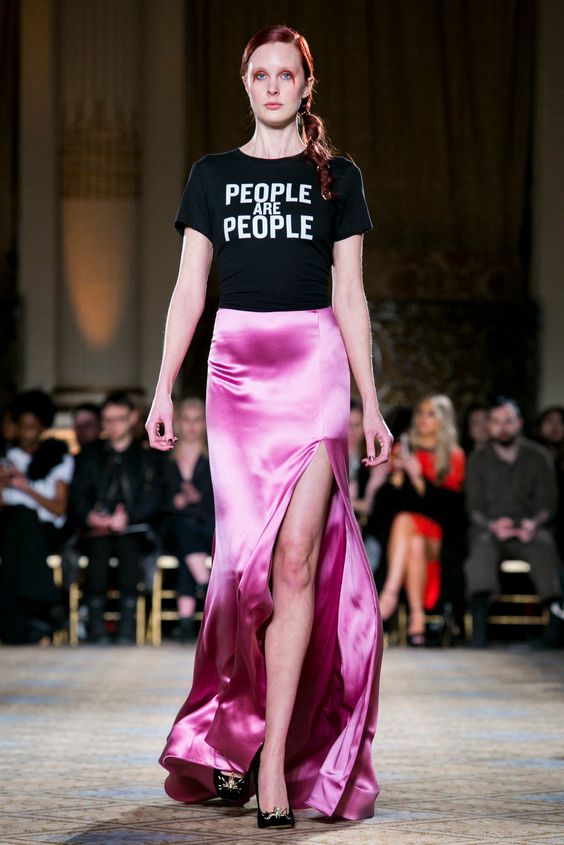 Christian Siriano Fall 2017. Foto: The New York Times.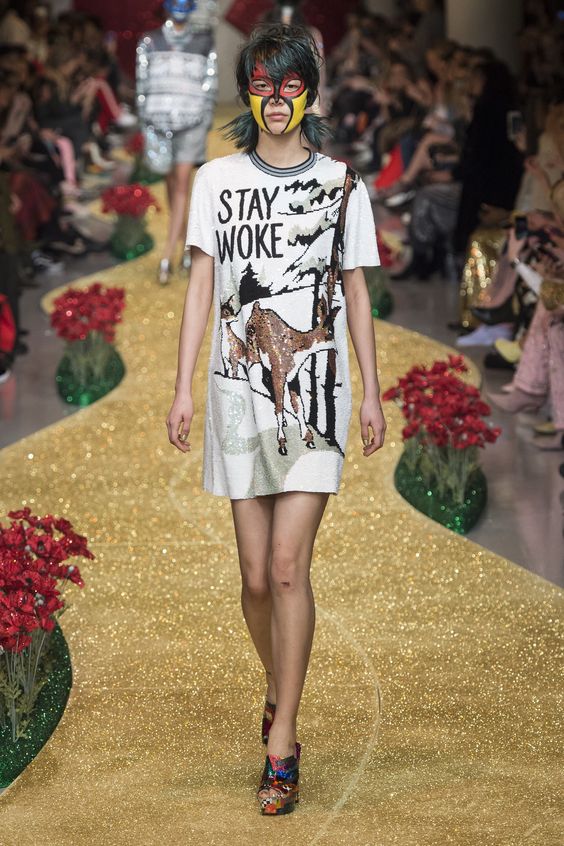 Ashish Fall 2017 Ready to Wear. Foto: Vogue.

Ashish por su parte, mezcló los colores de la bandera de EE. UU., maquillaje que simula máscaras mexicanas, y personajes inspirados en Disney y en los libros que solíamos colorear cuando éramos niños sin temor a soñar, con frases motivacionales salidas de pinterest. ¿El mensaje?  Amar y perseguir nuestros sueños es clave para sobrevivir en tiempos conturbados.
TOP PICKS:
Este post contiene links afiliados.