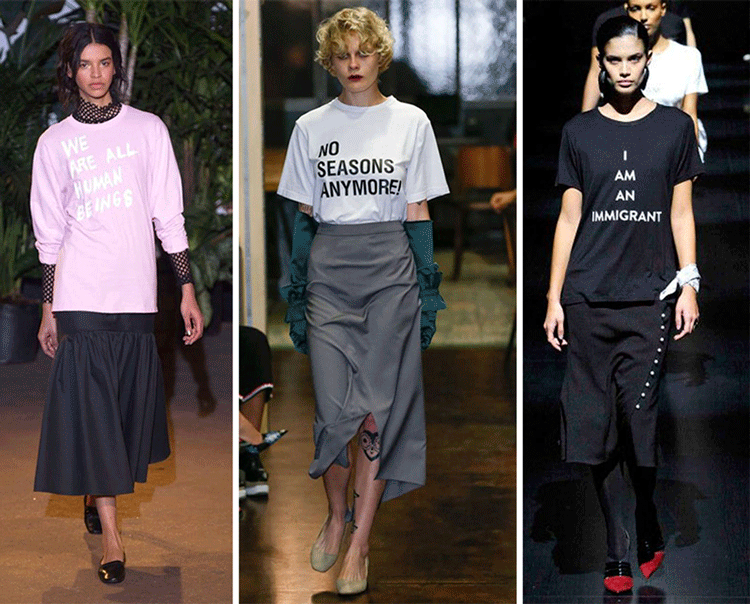 DA ESQUERDA PARA A DIREITA:
Creatures Of Comfort Autumn-Winter 2017 Ready to Wear. Foto: Vogue Paris.
Chakshyn Ready to Wear Spring 2017. Foto: The Business of Fashion.
Prabal Gurung Fall-Winter 2017. Foto: Daily Mail.
A moda vai além da cor, material ou silhueta da temporada: tem o poder de se tornar uma ferramenta para a mudança política e a justiça social. Creatures of Confort, Prabal Gurung e Christian Siriano levantam a voz contra a intolerância, enquanto Dima Chayun e Anton Yakshyn, a dupla por trás de Chakshyn desafia idéias preconcebidas sobre a beleza e o status quo da indústria da moda com t-shirts com frases como "No Beauty Anymore!" e "No Seasons Anymore!"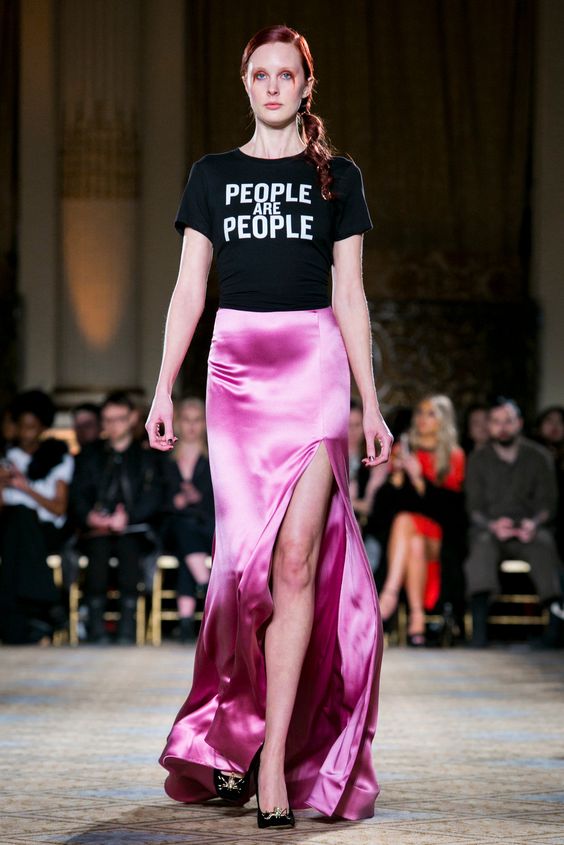 Christian Siriano Fall 2017. Foto: The New York Times.
Ashish, por sua vez, misturou as cores da bandeira dos EUA. UU., make que simula máscaras mexicanas, e personagens inspirados em Disney e nos livros que costumávamos colorir quando éramos crianças sem medo de sonhar, com frases motivacionais saídas do pinterest. A mensagem? Amar e perseguir os nossos sonhos é chave para driblar os tempos difíceis.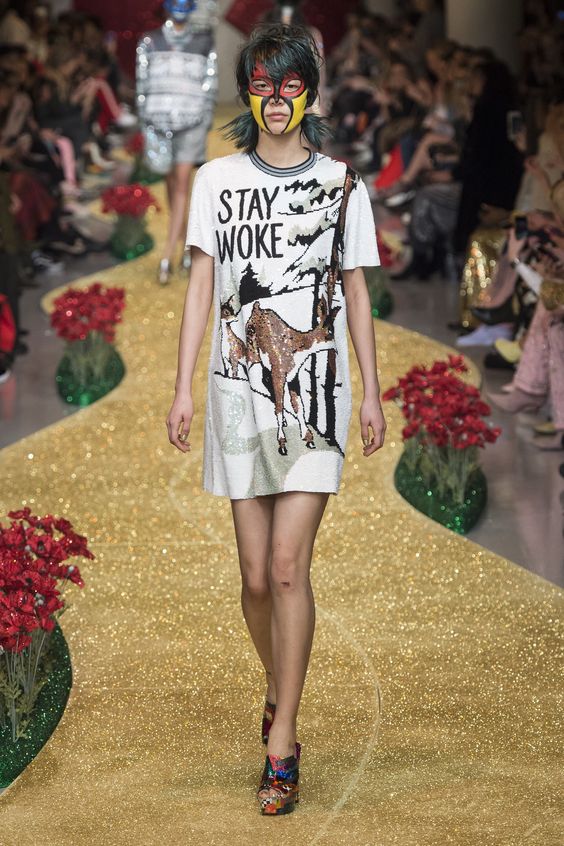 Ashish Fall 2017 Ready to Wear. Foto: Vogue.
TOP PICKS:
Este post contém links afiliados.