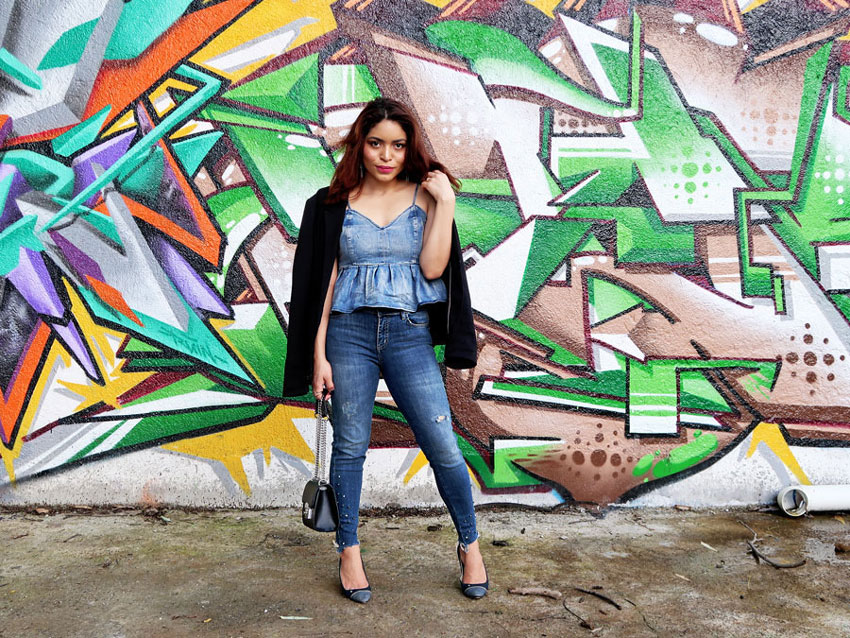 My name is Griselys Femayor, I'm a 28 years old Venezuelan who used to dream about becoming a children's book writer. Nowadays I do write on this blog, not child stories, but about fashion and beauty, topics which have always fascinated me. Six years ago I moved to Mexico to be with my now husband. We're currently living in São Paulo, Brazil.
What makes me smile:
We have the most beautiful dog ever, her name is Inca and she has so much personality.
The most treasured piece on my wardrobe:
A pair of denim shoes I acquired from my aunt, they're handmade and have incredibly quality. They represent for me a time of economic wellness and productiveness in my country.
The best style advice I ever received:
I lived in short overalls and snickers when I was a child, my grandma wanted to see me in dresses and pantyhouse which I hated because they were so itchy and uncomfortable, so my dad told me next time grandma scolded me because of the way I dressed I should tell her that it was just my taste and so I did. Grandma felt so ofended and I got in trouble but I learned to dress for myself and not to please others.
My perfect day includes:
Pizza and my favorite Tv show ever, a spanish sitcom called ''Aquí no hay quién viva''.
Super random fact:
Sometimes I dance at the grocery market and other places where you're not supossed to dance. Never at parties!
Wanna contact me? Click here