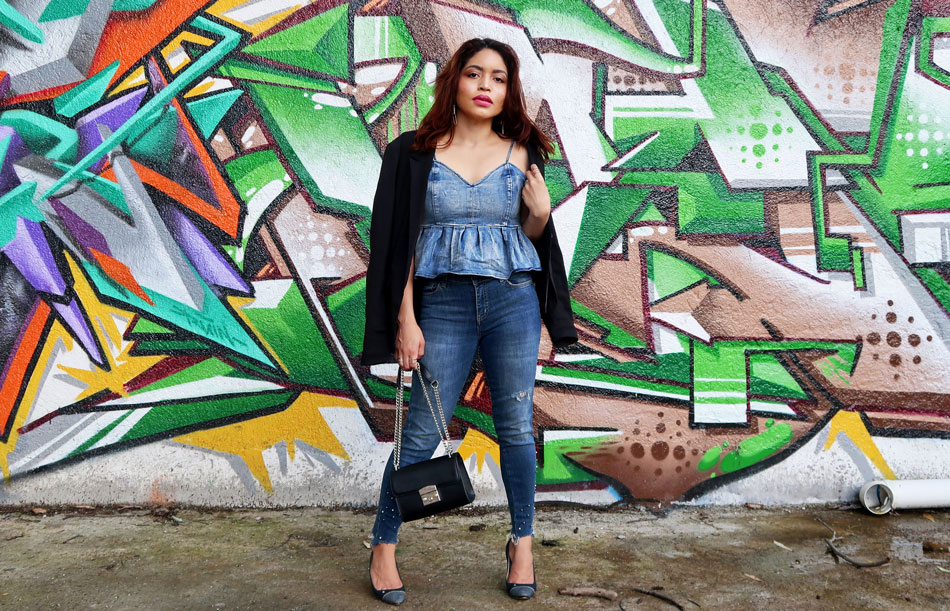 Si sólo pudiera usar denim el resto de mi vida, creánme que no me aburriría. Denim is all that I need! Mentira, también necesito pizza en mi vida.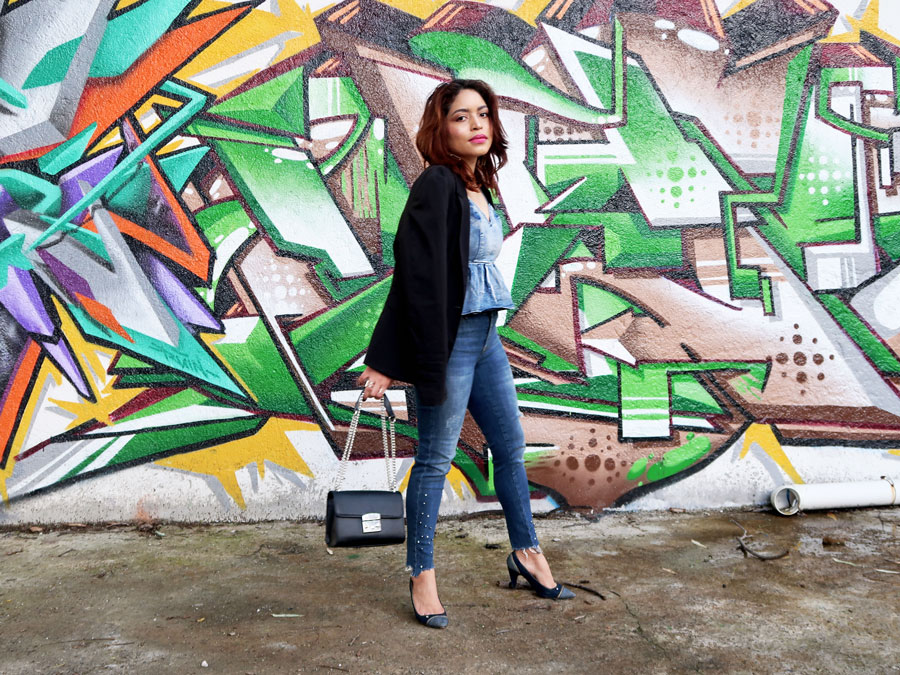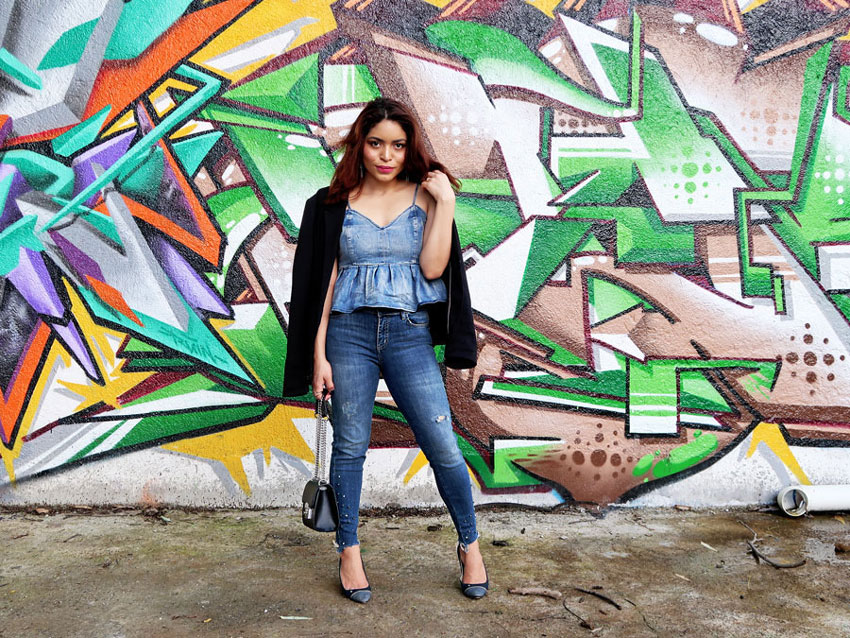 El top tipo bustier me ayuda a definir la cintura, pero todo el conjunto resultó demasiado ajustado para mí, así que la solución fue agregar un blazer para dar estructura y sofisticación, además de romper la vibra monocromática del look sin robarle la atención al denim.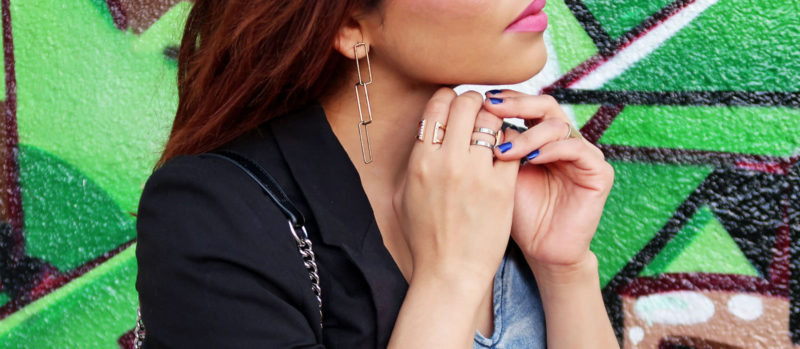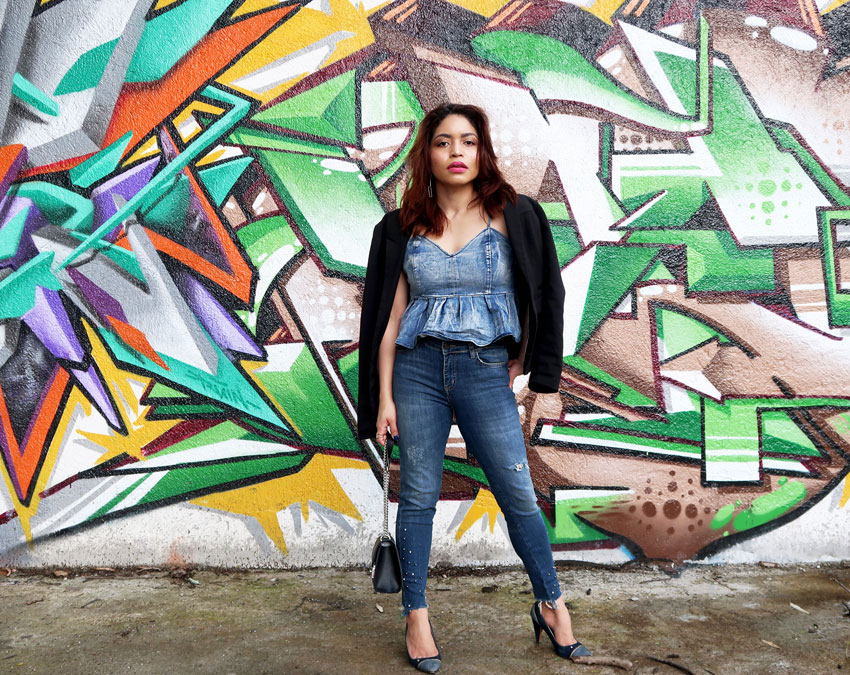 Esta es mi versión actualizada del clásico denim on denim, lo que me recuerda a mi primer post aquí en el blog. Aunque no dejamos de evolucionar, las bases de nuestro estilo permanecen, en tanto somos fieles a nosotras mismas. ¡Espero les guste!
GET THE LOOK:
Este post contiene links afiliados.