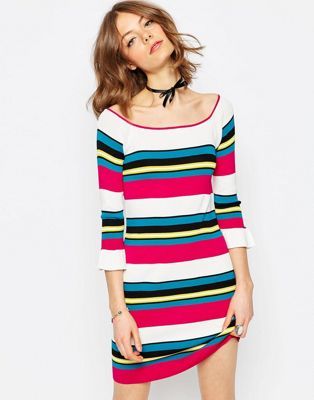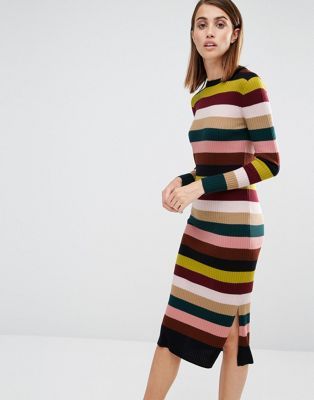 1.Asos Dress in Structured Knit with Stripe. 2. Whistles Rib Knit Dress in Multi Stripe, Asos.
Stripes always find their way to get into springs trends, yet this time it's not about your typical Breton or navy print.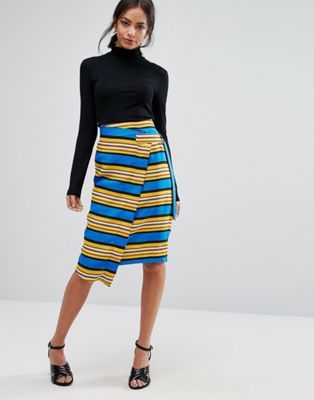 3. Liquorish Striped Wrap Midi Skirt With D Ring, Asos. 4. Asos, Glamorous Stripe Midi Skirt, Asos.
This season it's all about technicolor bold stripes! If you feel like is too much for you, choose a pattern with black background or add a second piece on a neutral color to balance things out.
I think this is a fun trend. Don't you?
SOME COLORFUL CHOICES:
This post contains affiliate links. I get a small commission for purchases or clicks made through them.