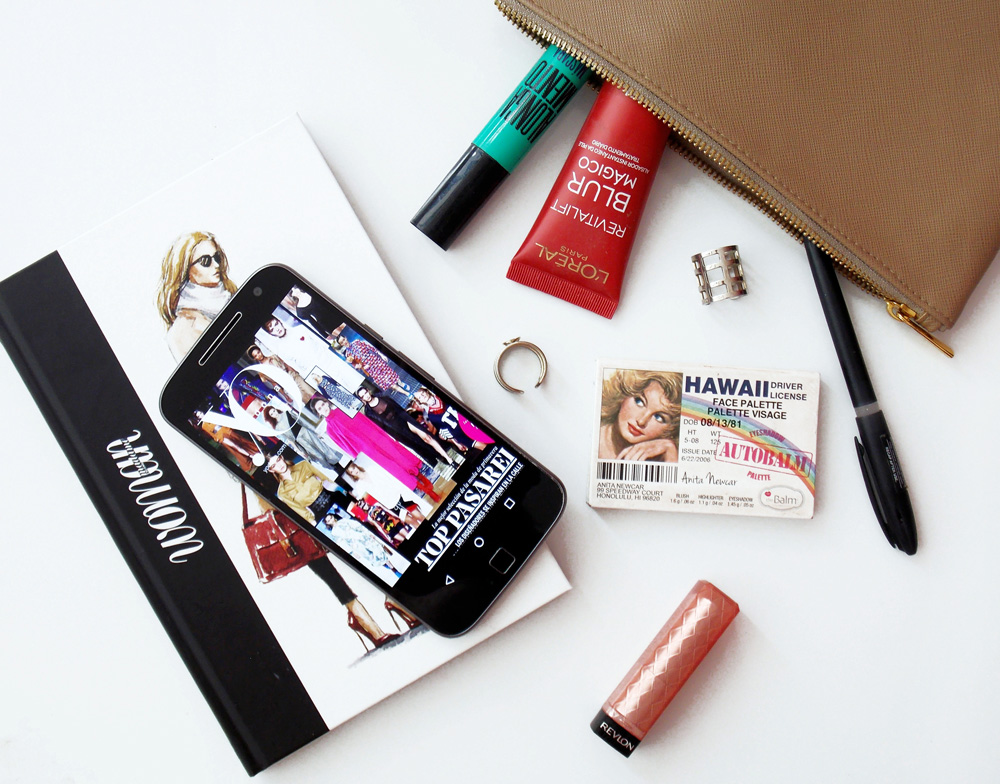 In a hurry? These tips will facilitate your life!
                                          1                                          
Start with a CC Cream that contains SPF. It'll hydrate and color correct your skin, this way you can skip the detailed concealing work. It won't give you full sun protection though, but it's better than anything.
2
If you need extra coverage go with a powder or cushion fundation. They come with a sponge, so no need to use brushes or fingers!
3
Stick to a tinted balm or sheer formula for the lips; you don't have to be precise to apply it but it'll still give you some color.
4
Or apply your lipstick as a balm: do a swatch on your finger and then dab it on your lips pressing them together. For an even application avoid rolling. Finish by tracing a clean finger around the edges to make sure nothing smudged.
5
Multitask with a cream stick product: you can use it as lipstick, blush, and eyeshadow. Clinique Chubby Sticks are perfect for this. Peachy and mauvy hues are flattering on everyone. No fallout whatsoever!

6
A bronzy shade on the cheeks and eyes will define your features without doing the whole contouring/highlighting thing and will give you a cohesive look.
7
For a quick/effortless eye look, apply a matte brown all over the lid and blend it. Take it a step further concentrating the same shade over the crease to darken it out and give dimension to the eye. Blend again.
8
The first tip for doing your eyeliner when running out of time it's to just don't. But if you've already tried and made a mistake, keep calm and fix it with concealer. Seal with powder or a natural colored eyeshadow and you're good to go!
9
When applying mascara, focus on the tips of the lashes for a quick lenghtening effect.
10
Keep a beauty essentials kit that you can take it with you on the go. For ideas on what to pack, see this post.
Have more tips? Share them below!
ON THIS POST:
This post contains affiliate links. I get a small commission for purchases or clicks made through them.