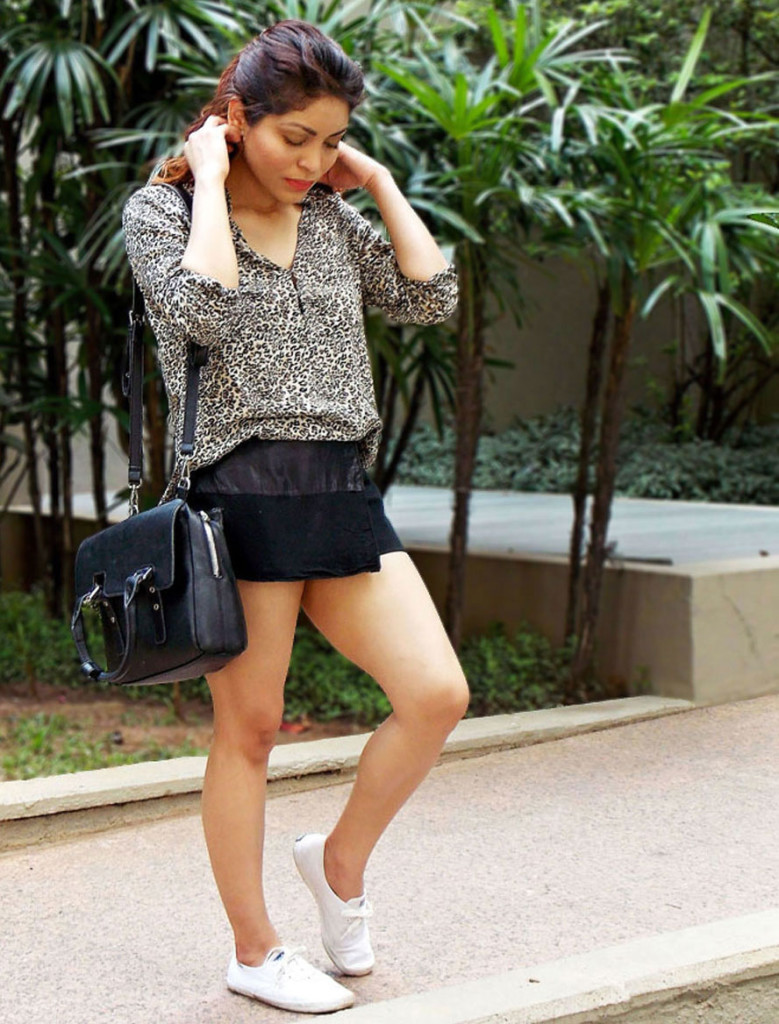 Pair together a bunch of basics: animal print (a widely accepted neutral these days), a structured bag in a staple color, a pair of sneakers and a bottom with a twist (textured panels in this case) and you're ready to go out and run errands with comfiness.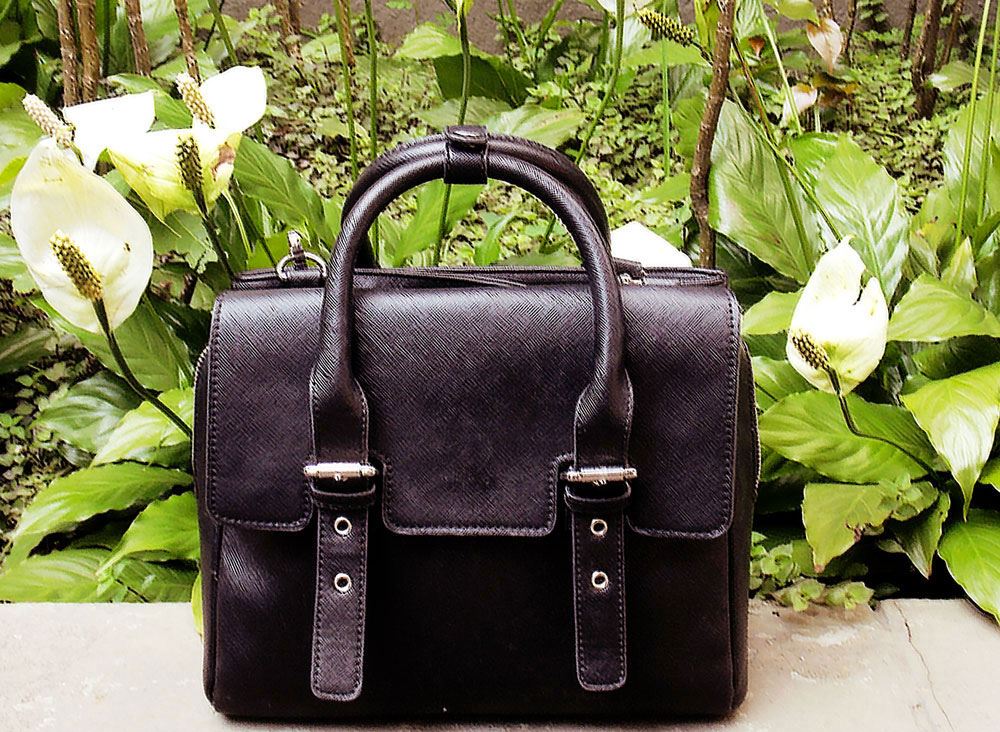 When you see an animal printed piece that works, don't hesitate and grab it! I have a really hard time buying this kind of prints as I find they tend to be too loud, at less for my taste.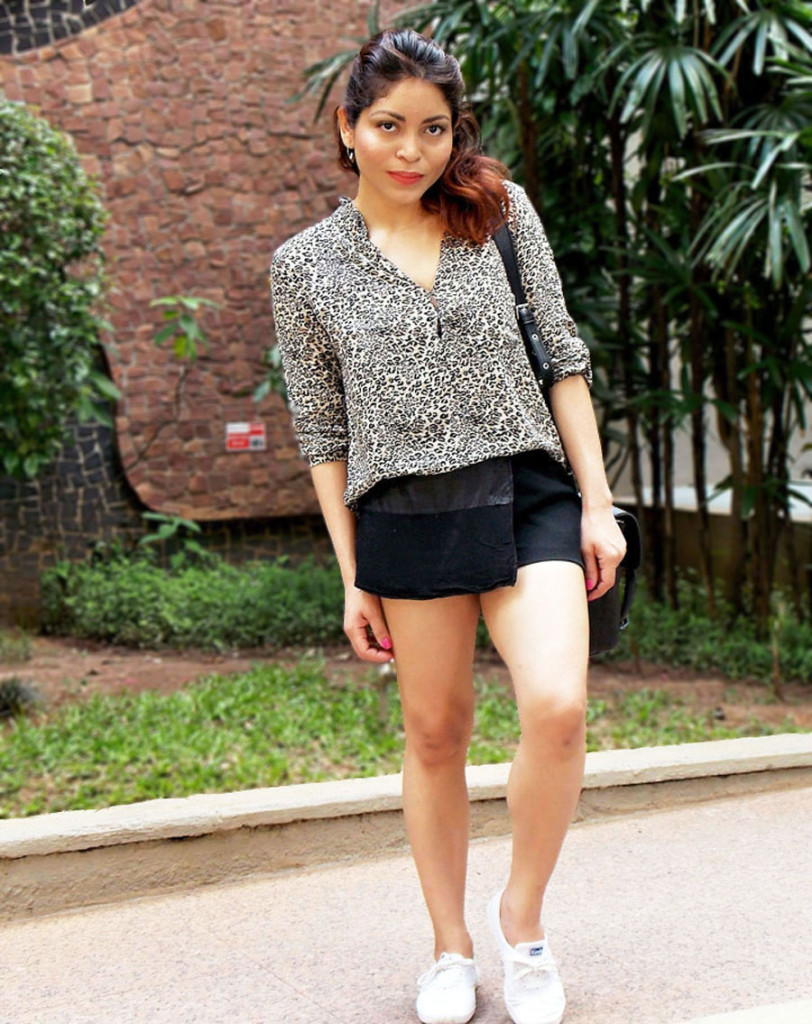 I find that small motifs in classic silhouettes work the best and try to stick to no more than three complementary colors, preferably dark and cool toned ones. I know it sounds like too many rules, but paying attention to those details can seriously make the difference between sophisticated and tacky.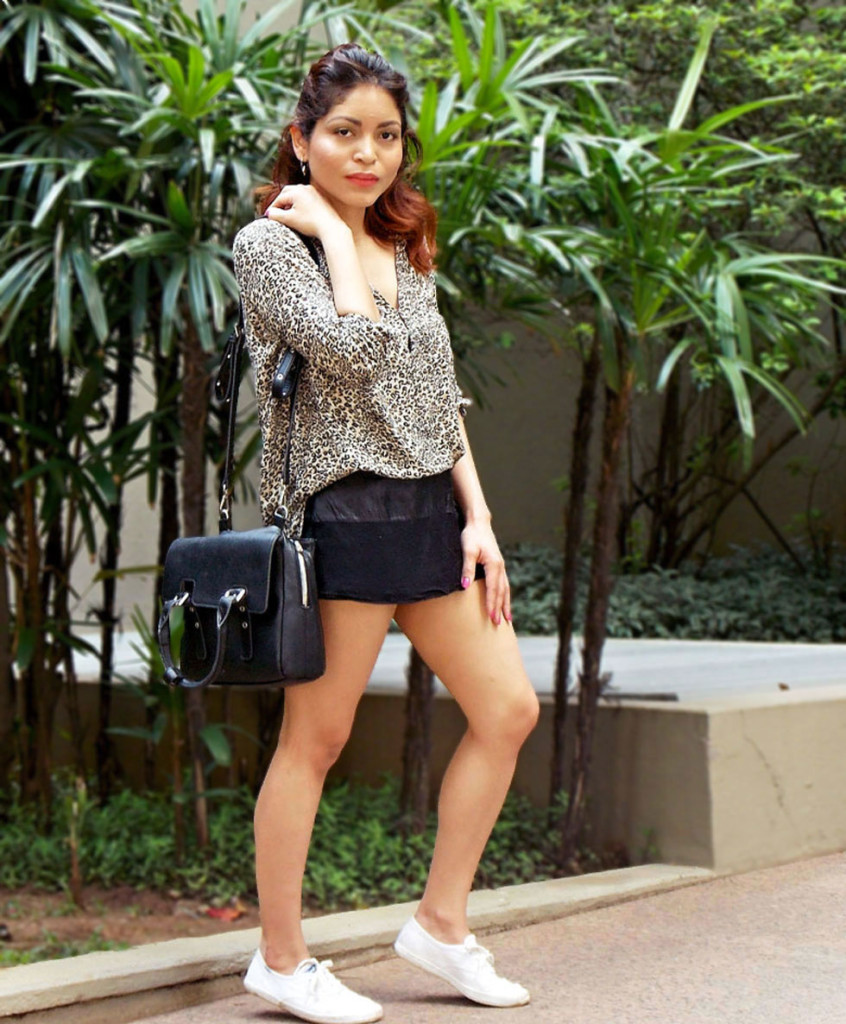 With that being said, when a piece of clothing works it juest does! No rules!