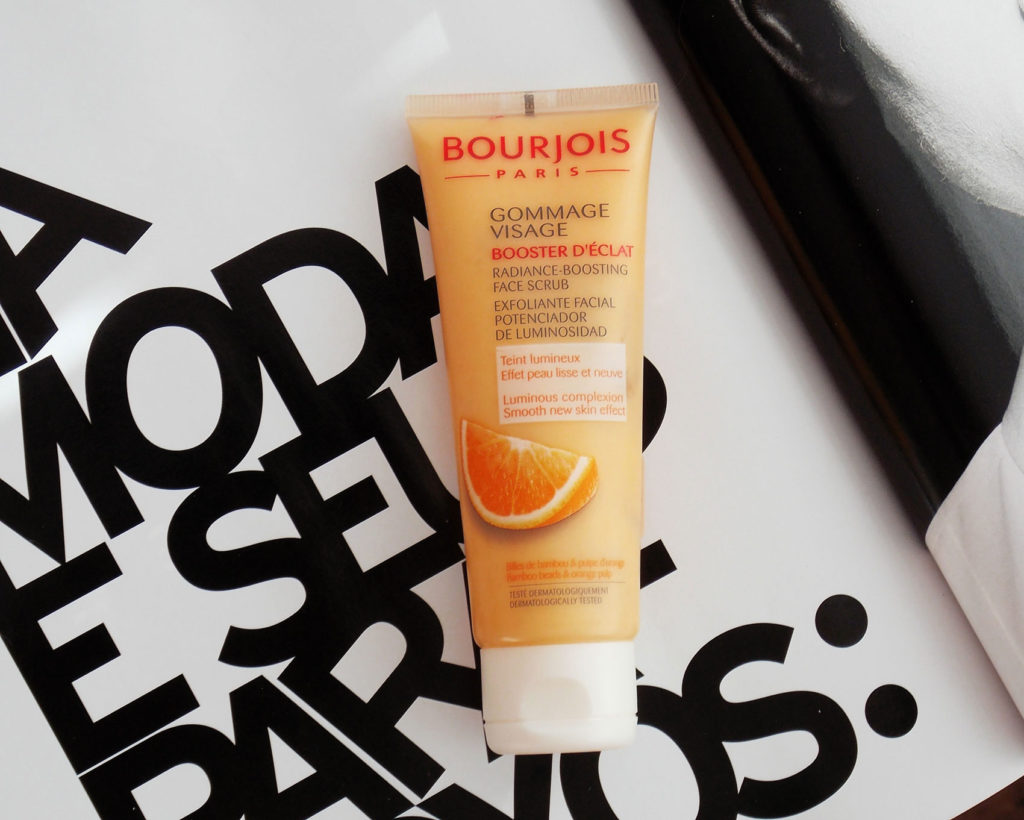 The Bourjois Radiance-Boosting face scrub it's creamy and light at the same time, has a soft artificial orange smell and claims to have a brightening effect that leaves skin soft and luminous thanks to its bamboo beads and orange pulp formula.
Averall I think it's a good product for dry skin and it's pretty safe to say it can be used everyday because there are only a few exfoliating particles in it, and they're so tiny and soft that start disappearing right away. To make it work as an actual scrub I need to use a face brush, which is kind of an extra work, but for the most part I use it as makeup remover and It does leave the skin soft.
I've been using it for a couple of months and haven't seen any brightening effect, but I wasn't expecting for it anyways.
I'm curious to try more products from Bourjois, do you have any recommendation?