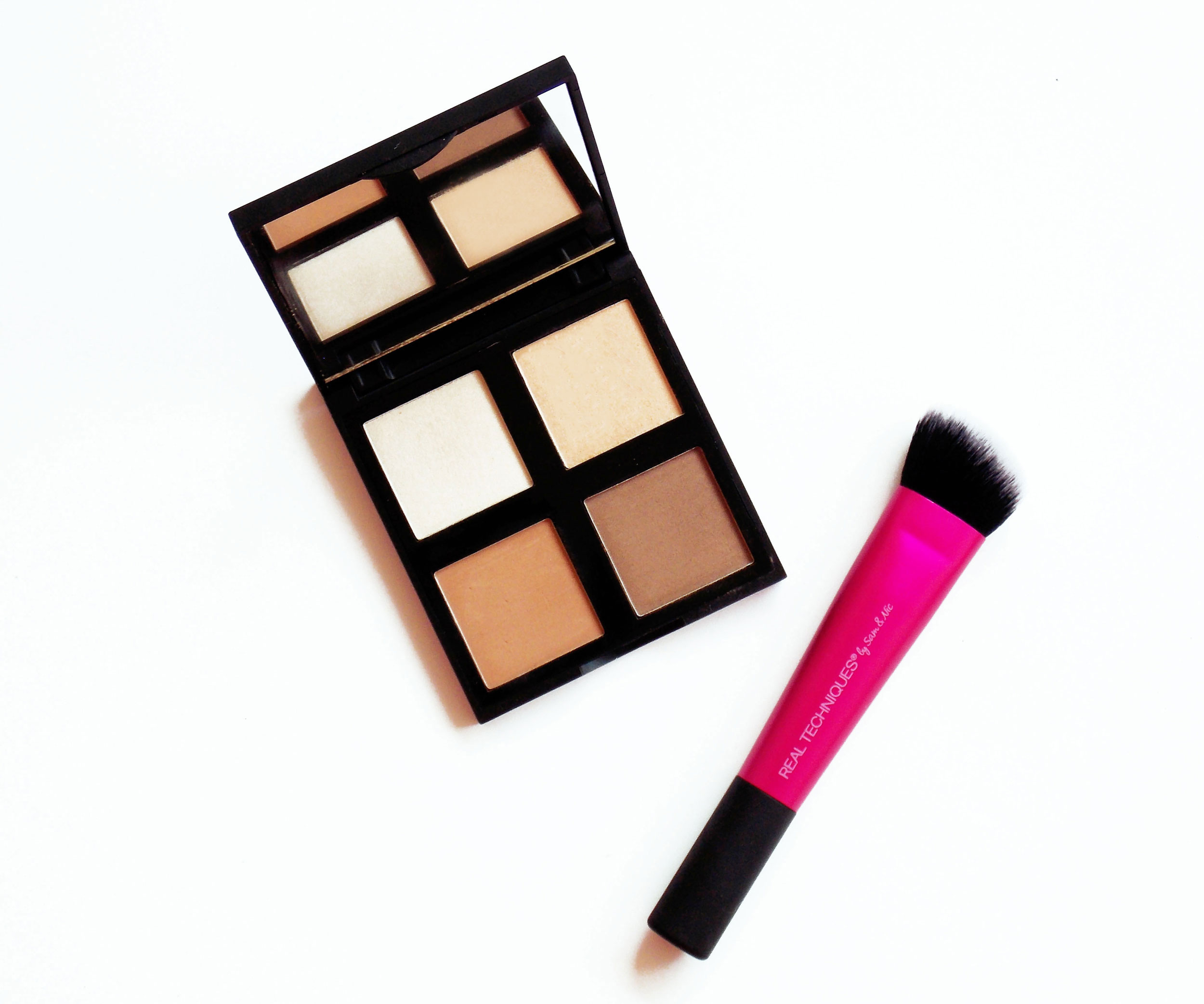 Master the contouring technique with these simple tips and tricks.

1
Choose a matte contour powder that's up to two shades darker than your skin tone. This can be a bronzer, a regular powder or eyeshadow.
2
To create deepness, forget about warm shades and go with a cool grey tone instead. Just make sure is not ashy, as it'll age you.
3
To identify your cheek hollow; gently press under your cheek bone with your finger. Forget about the fish face trick, it gives your face a weird shape and makes your cheeks appear lower.
4
Using an angled brush, create a line on your temple from the edge of the hairline at the top of your ear towards the corner of your mouth and up to two fingers from it.
5
Keep it diagonal. A horizontal line will make your face look wider, which is exactly the opposite of what we're looking for when contouring.
6
Use a light hand and slowly build up the intensity. It'll be easier to blend and not harsh at all.
7
Avoid streaks by alternating between dabbing and small circular motions instead of going back and forth. This helps to buff the product in and soften any edges. Work it upwards for a lifted effect.

8
Swipe what's left on the brush around the hairline, over the forehead and under the jawline.
9
Mixing creams and powder tends to result in cakiness. Try sticking to powders only.
This post contains affiliate links. I get a small commission for purchases or clicks made through them.