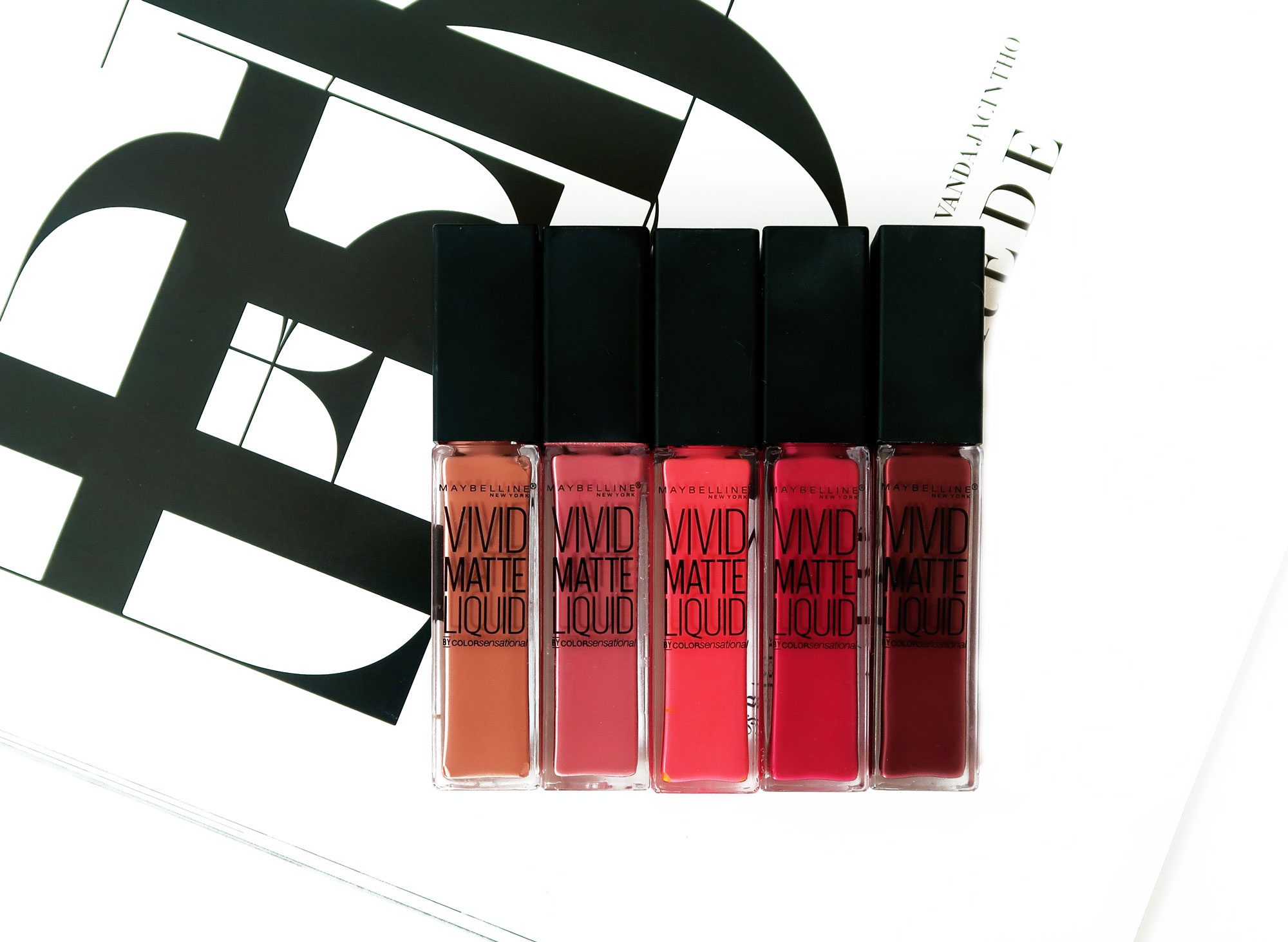 I have no much experience with matte lipsticks as I prefer creamy textures; whenever I tried one I ended up with a dry patchy mess. Also, having two toned lips, finding lipsticks with the right color pay-off for me isn't easy. Well, I have none of these problems with Maybelline's Vivid Matte Liquid Lipsticks: they're true to color and super pigmented.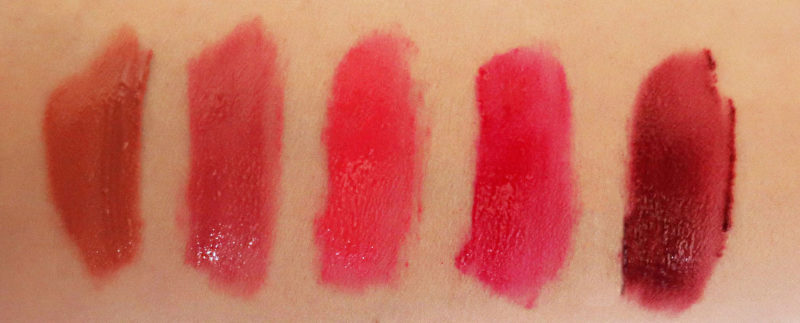 Nude Thrill, Nude Flush, Coral Courage, Berry Boost, Posessed Plum.
A layer is more than enough if you're in a hurry, but with two, you get a beautiful saturated-velvety effect. They don't look flat at all and feel comfortable, although they have a strong quemical-fruity scent it doesn't stay on the lips. They're slightly hydrating and you can mix colors without having to worry about clumps. Of course, a proper exfoliation and hydration is a must when working with matte formulas.
I own five of them and kinda wanna grab them all, but I'm not into collecting makeup just for the sake of it. See every color here!
NUDE THRILL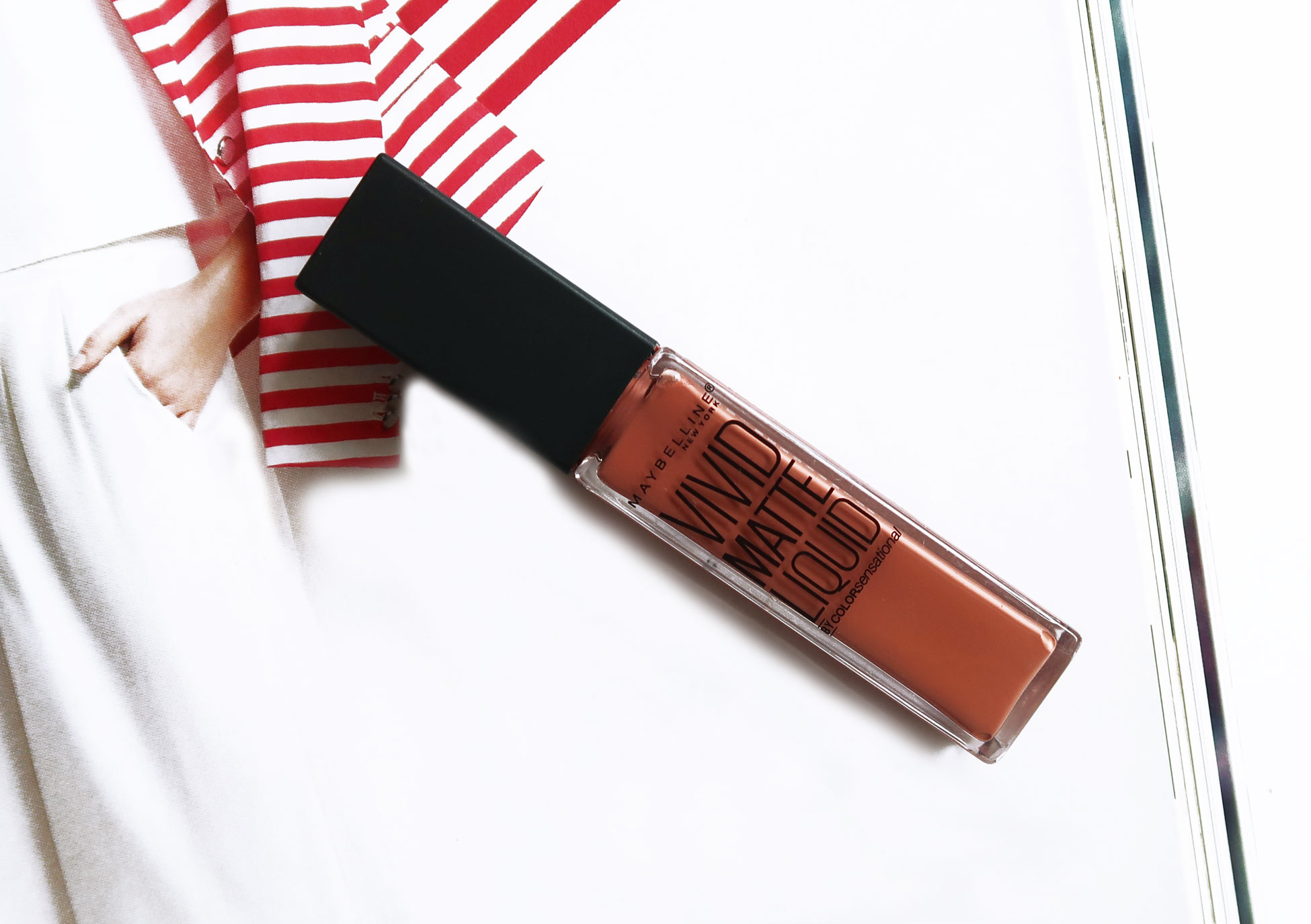 Finally a nude that doesn't make me look dead! It has brown undertones and it's perfect for a no makeup-makeup look.
NUDE FLUSH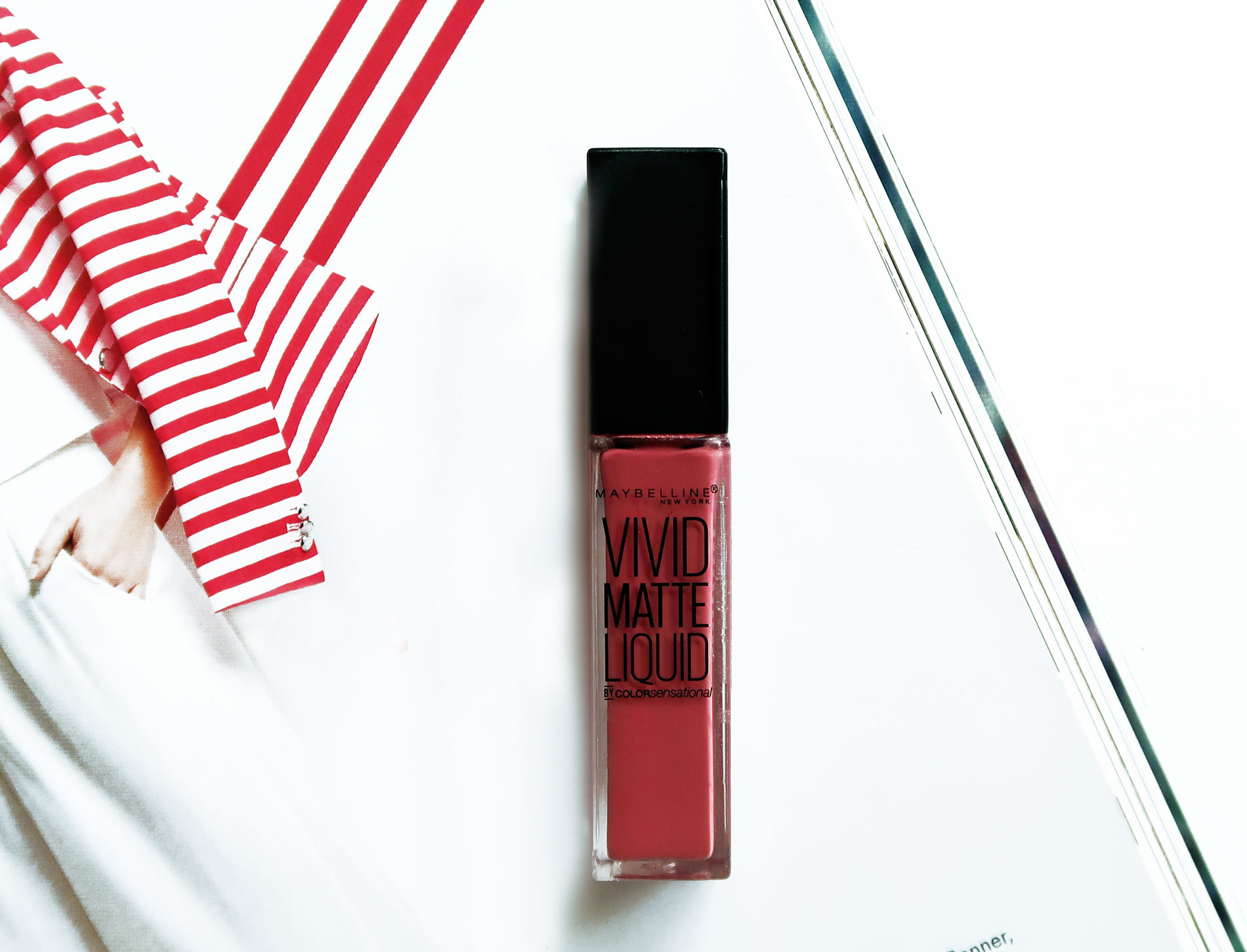 This mauvy toned nude is my perfect nude. I'm simply in love and I'm sure I'll be repurchasing it over and over!
CORAL COURAGE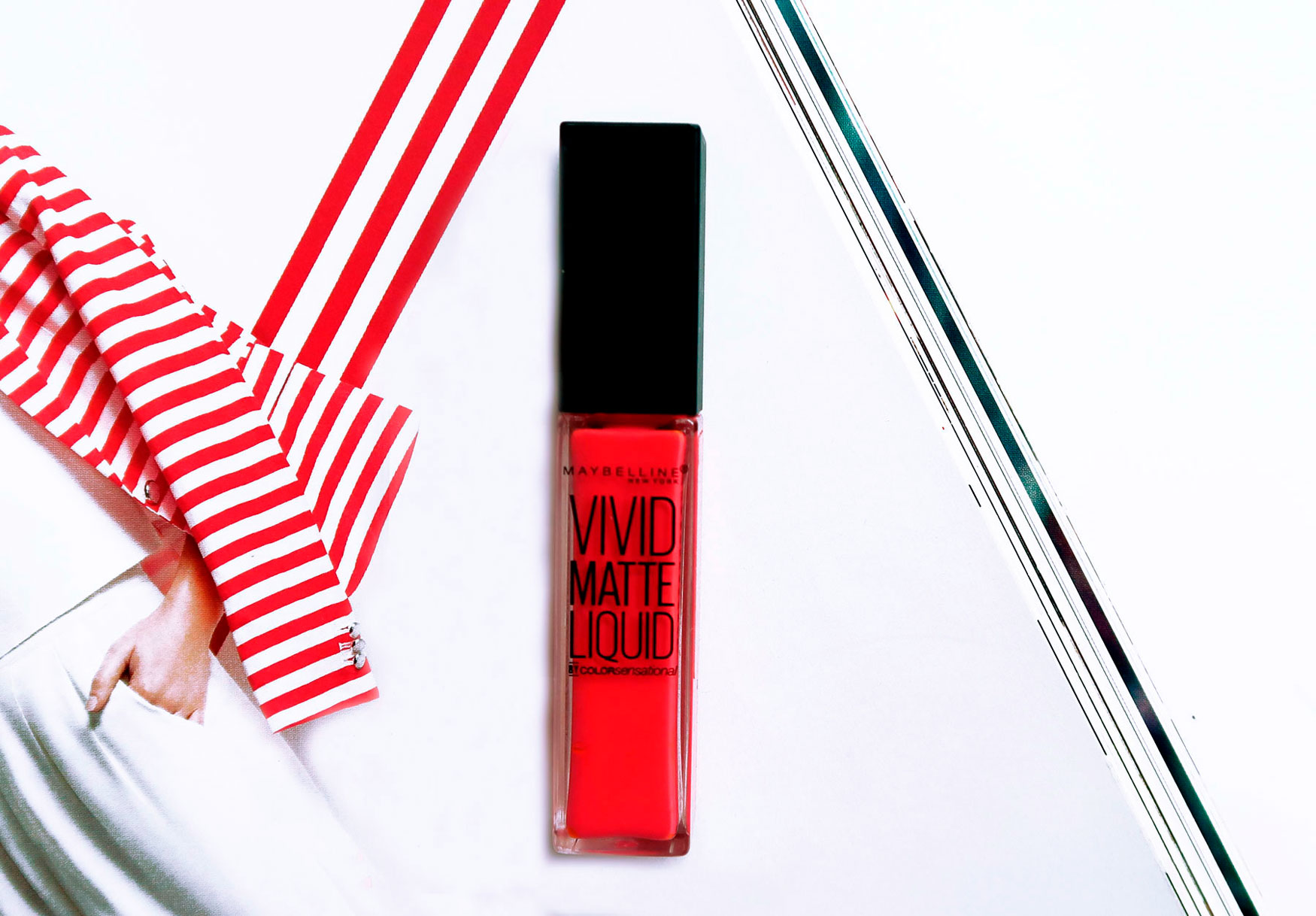 On the package it looks like an almost neon pink, but translates into a beautiful warm pink that's vibrant without being too loud.
BERRY BOOST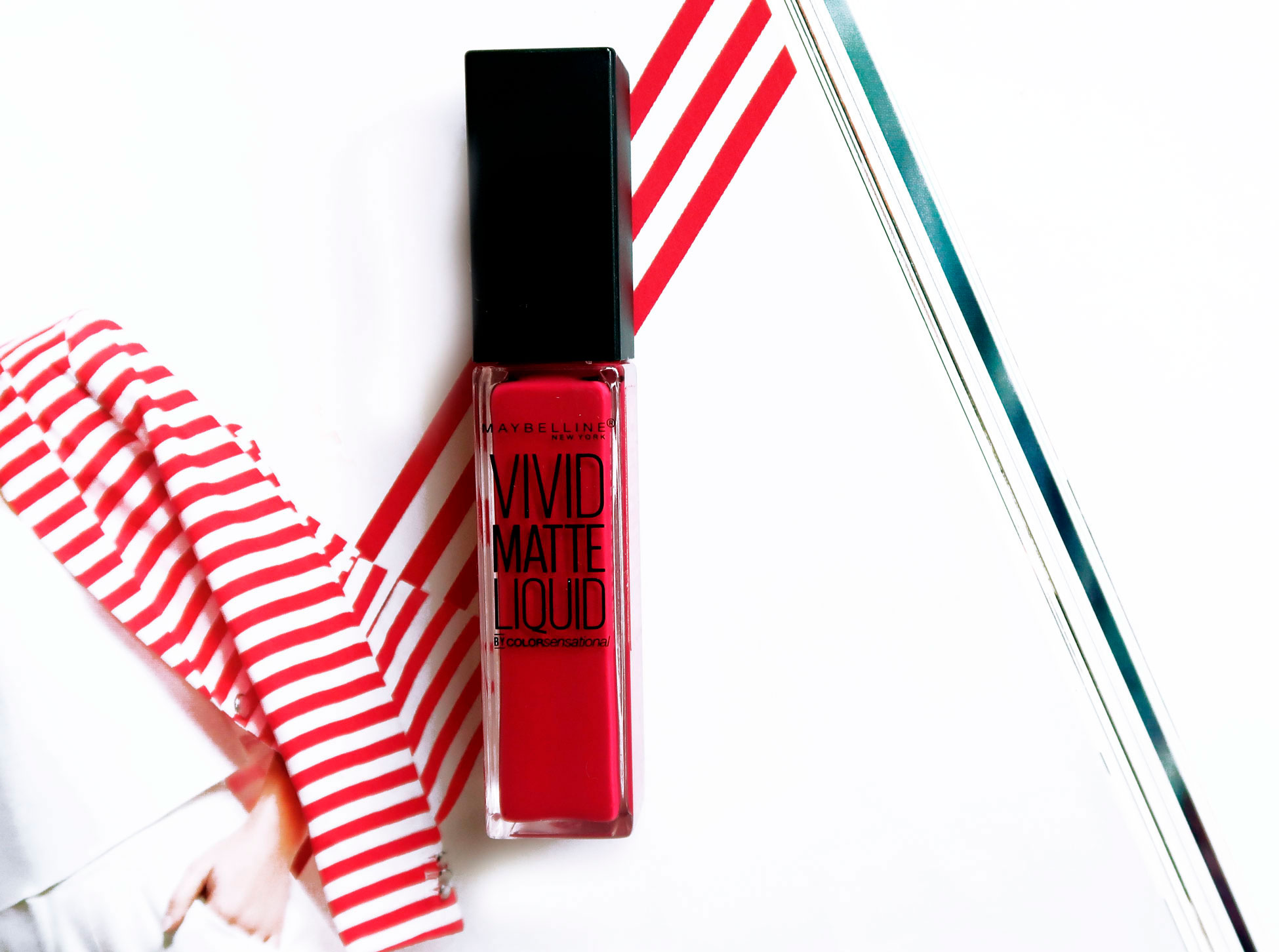 A fushia with hints of plum. I love me some bold lip and this shade is totally my jam!
POSESSED PLUM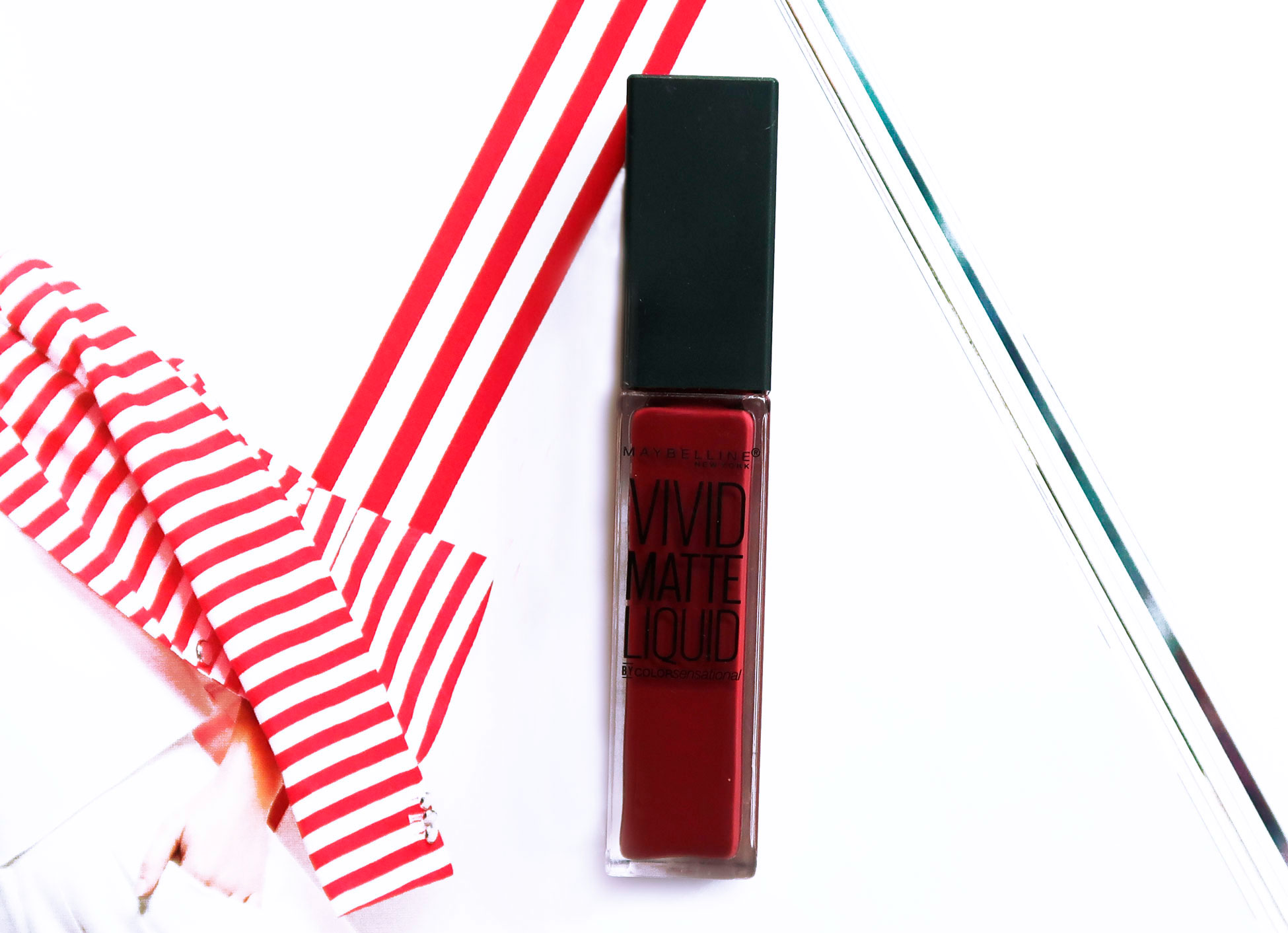 The dark-90's lip is not for me, I find that it gives me a harsh older look, but I loved this formula so much I decided to give it a go. It goes on sheer when compared to the rest and I must say it's my least favorite. I don't like how it looks on me with two layers on, so I stick to one layer for a softer look or mix it with Nude Thrill or Nude Flush to create a darker nude.
Do you like Maybelline's Vivid Matte Liquid Lipsticks? If so, what's your fave?
This post contains an affiliate link. I get a small commission for clicks or purchases made through it.