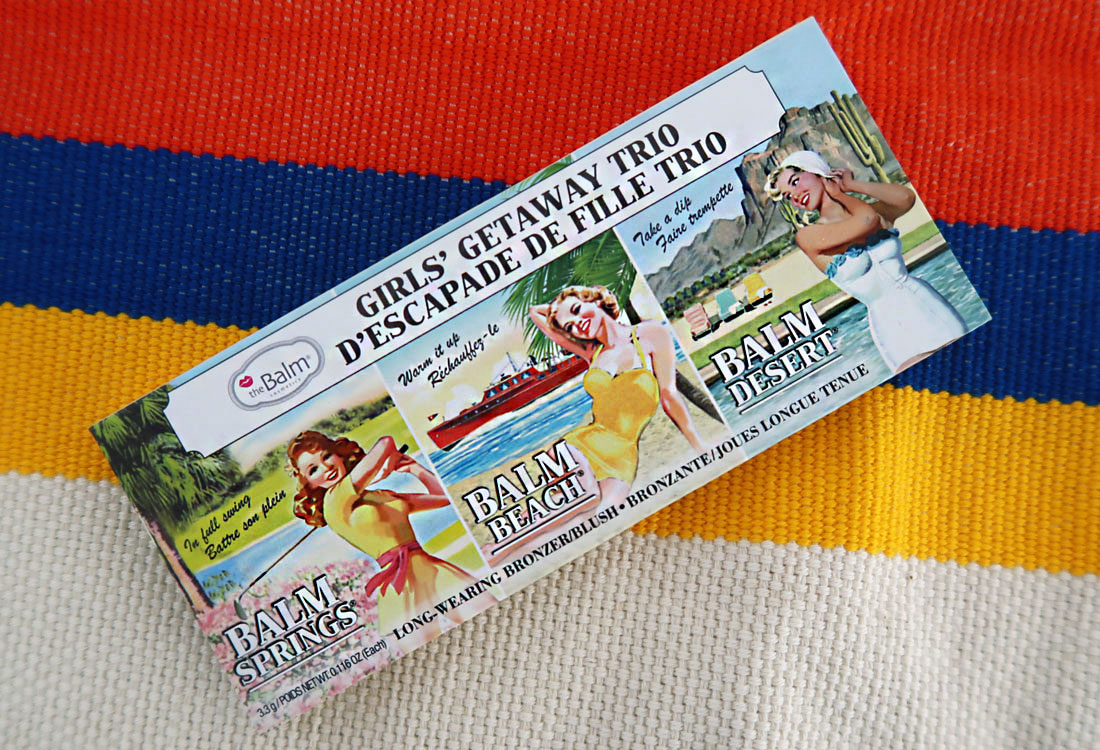 theBalm's Girls Getaway Trio is my go-to when I want that natural flush, or just can't be bothered to think on what color works best with whatever eyeshadows I'm wearing that day. The colors complement each other, and I even mix them all when I'm in a hurry and they look super pretty.
They're on the muted side, but very pigmented and a little more rosy than what it looks like on the pan. You can get them separetely, but for the price this palette totally worths it. Texture wise they're powdery but super smooth and easy to blend, leaving a natural-velvety finish on the skin that doesn't accentuate any texture or gets opaque through the hours. And they're incredebly long lasting too: past the 10 hour mark nearly intact! Which is huge for me because no blush stays put on my cheeks after 3 or 4 hours.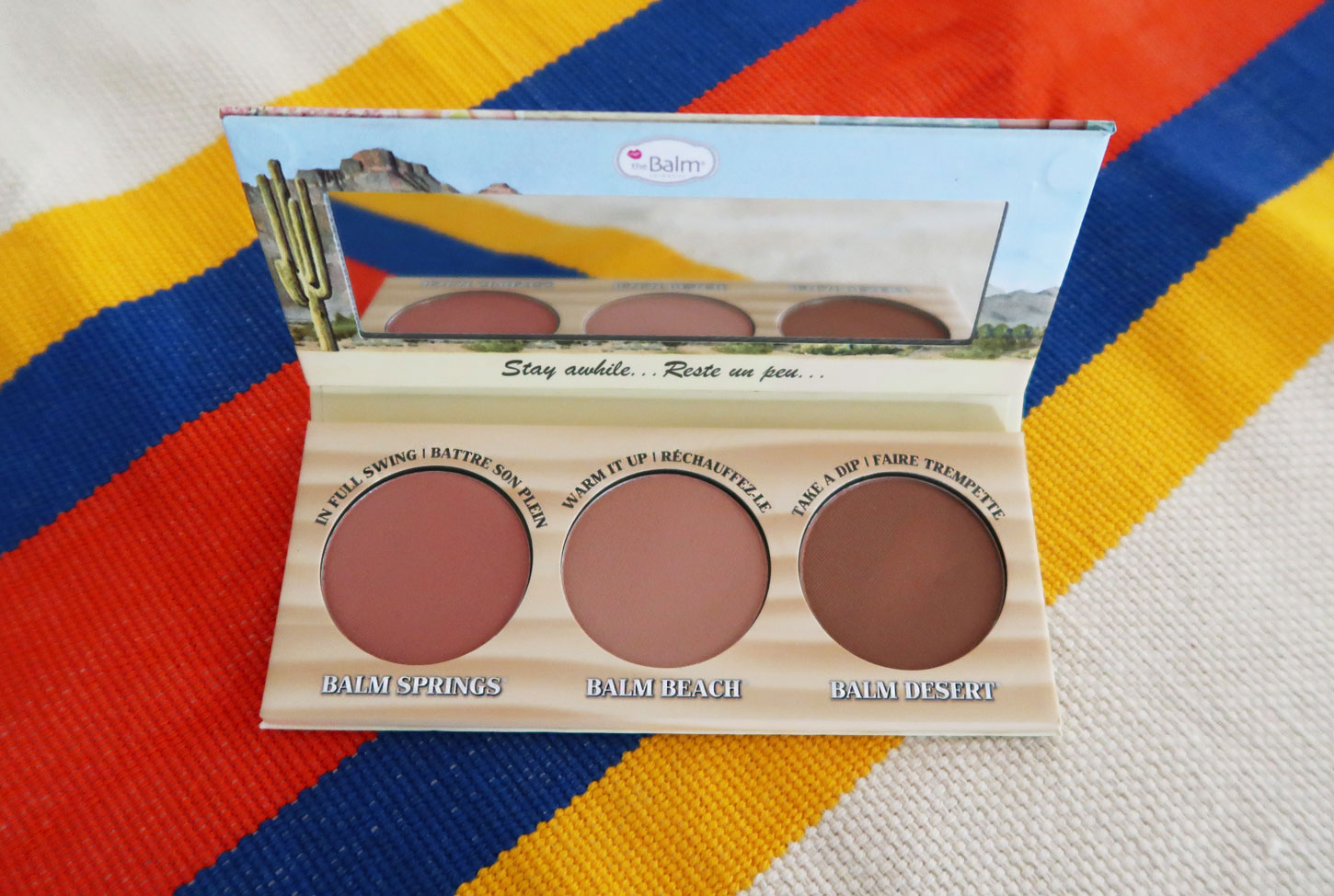 BALM SPRINGS
It's a light peachy pink that looks neutral on my olive skin.
BALM BEACH
It's a nude brown that's so natural it's hardly detectable, but still beautiful. Perfect for no makeup makeup looks.
BALM DESERT
I was hesitant about getting it separetely since rumors has it it's too rosy to work as an actual bronzer, but I feel like I finally found my ideal bronzer shade. You'll see, as much as I love Bahama Mama, I never reach for it because it's so intense and warm that looks muddy on me, and I find Hoola a little greysh for my complexion, whereas this is just perfect: as you can see from the swatch it's not too dark or warm, so it gives me definition without being noticible. Finish wise it's slightly luminous.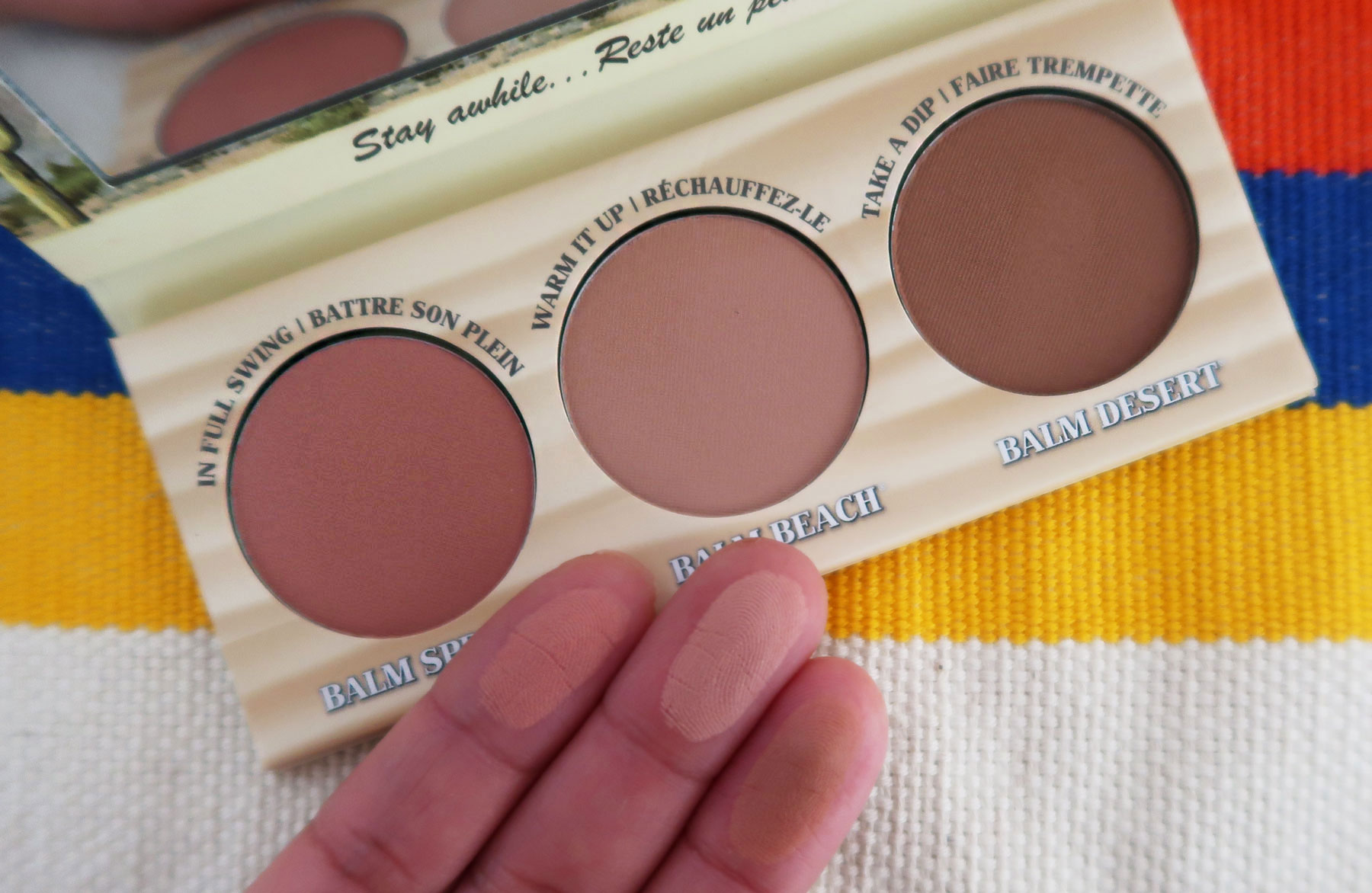 What are your thoughts on this palette? Are you grabbing it? Sound off on the comments below!
This post contains an affiliate link.