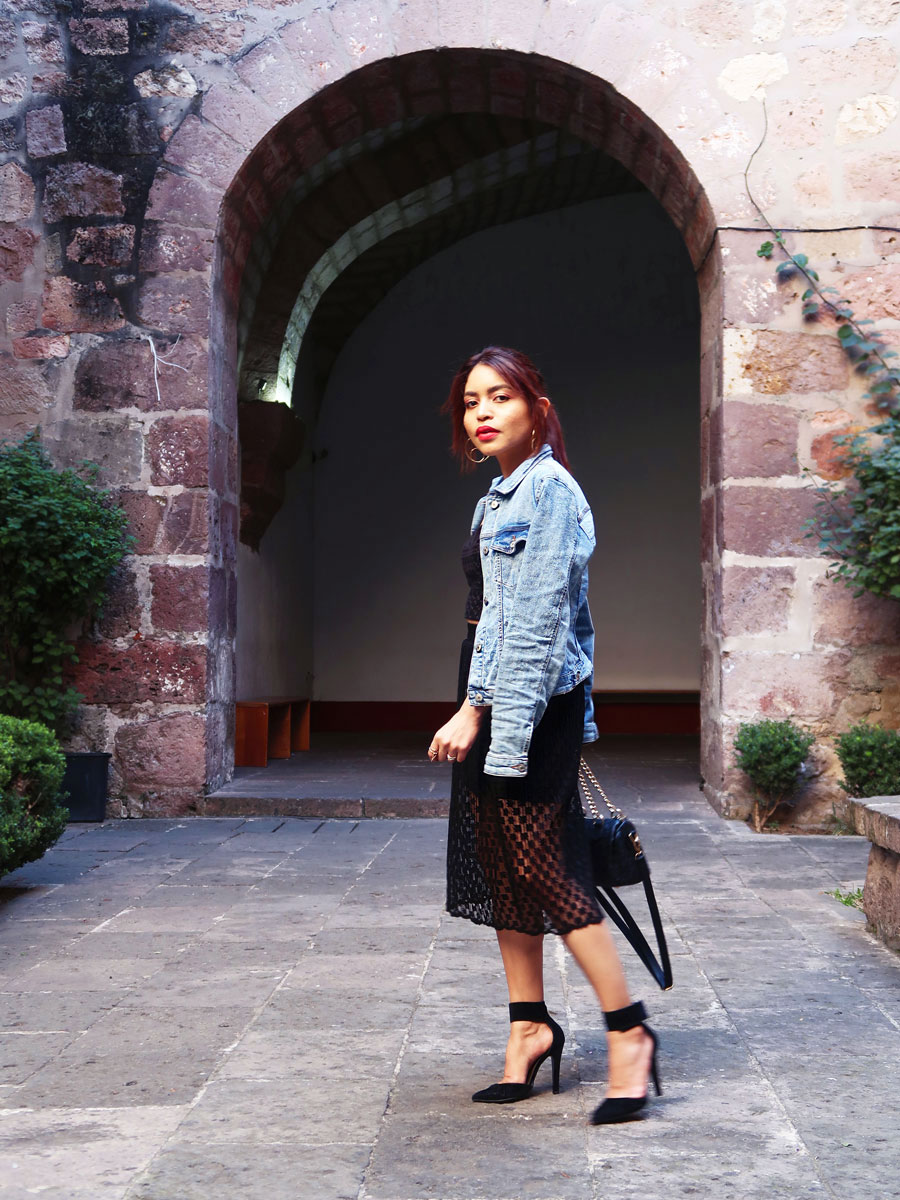 Holiday it's not my forte. It's not like I'm the Grinch; I just wish marketers won't make it start in the middle of September. Also, it's hard when you live in another country and can't get all your fam together.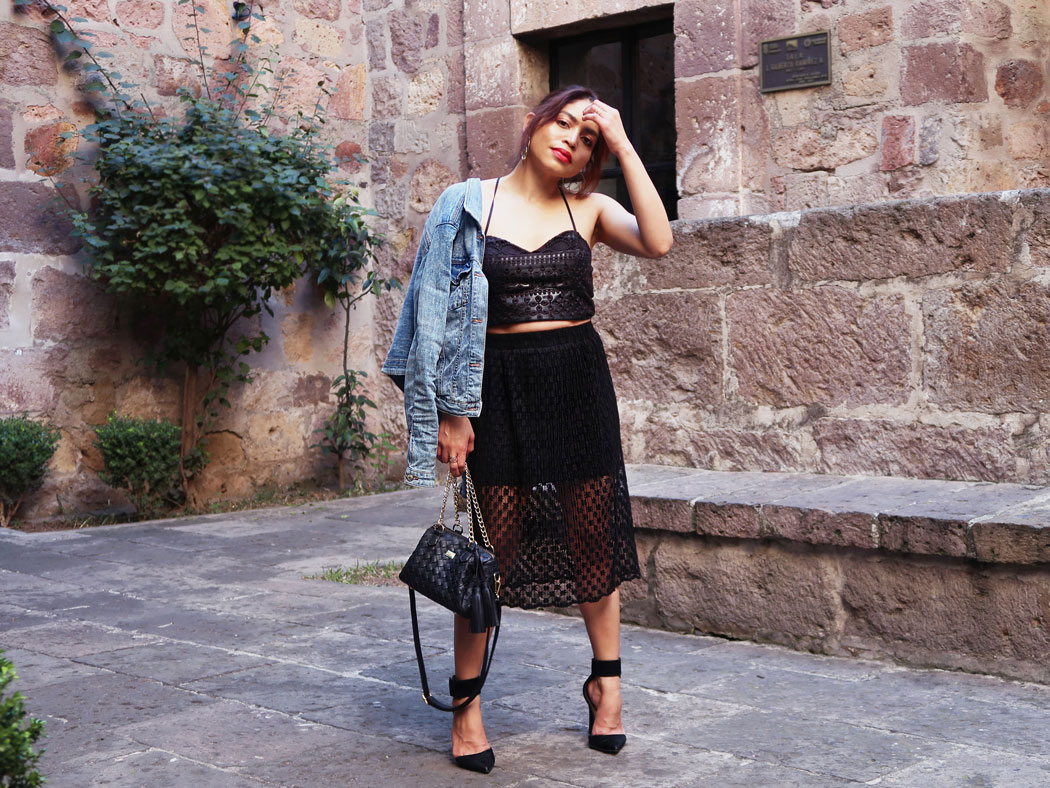 Nonetheless, I wanted to show you an outfit that doesn't require you to go out and buy something you'll only wear once or that's just too sparkly to work for other ocassions, so I went for a mix of lace and textures. I casualed it up with the denim jacket, but it can be worn with a cool jacket or blazer as well. Swap the bag for a clutch (it was a running errands kinda day) and if you have the patience and habilities I lack of when it comes to hair related stuff, try a fancy braid or bun. Don't forget to add statement jewelry for that festive vibe!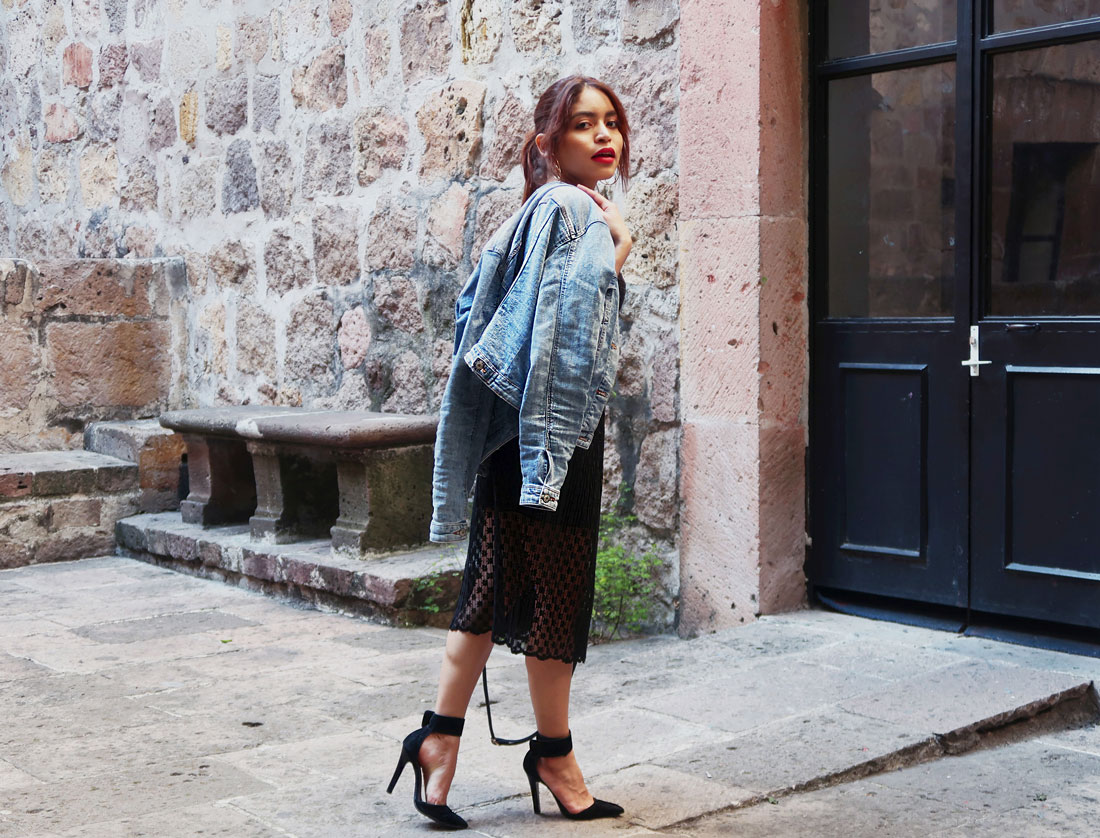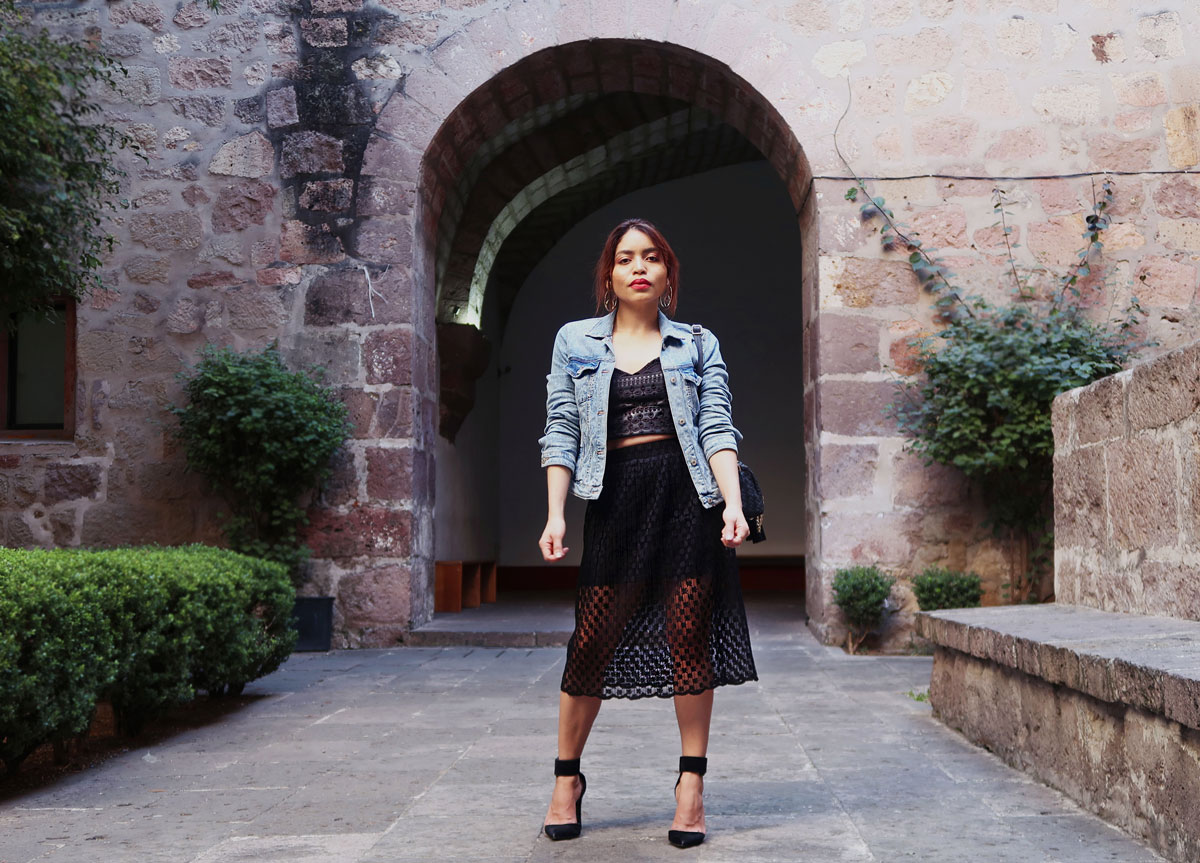 Sending you a big hug wherever you are!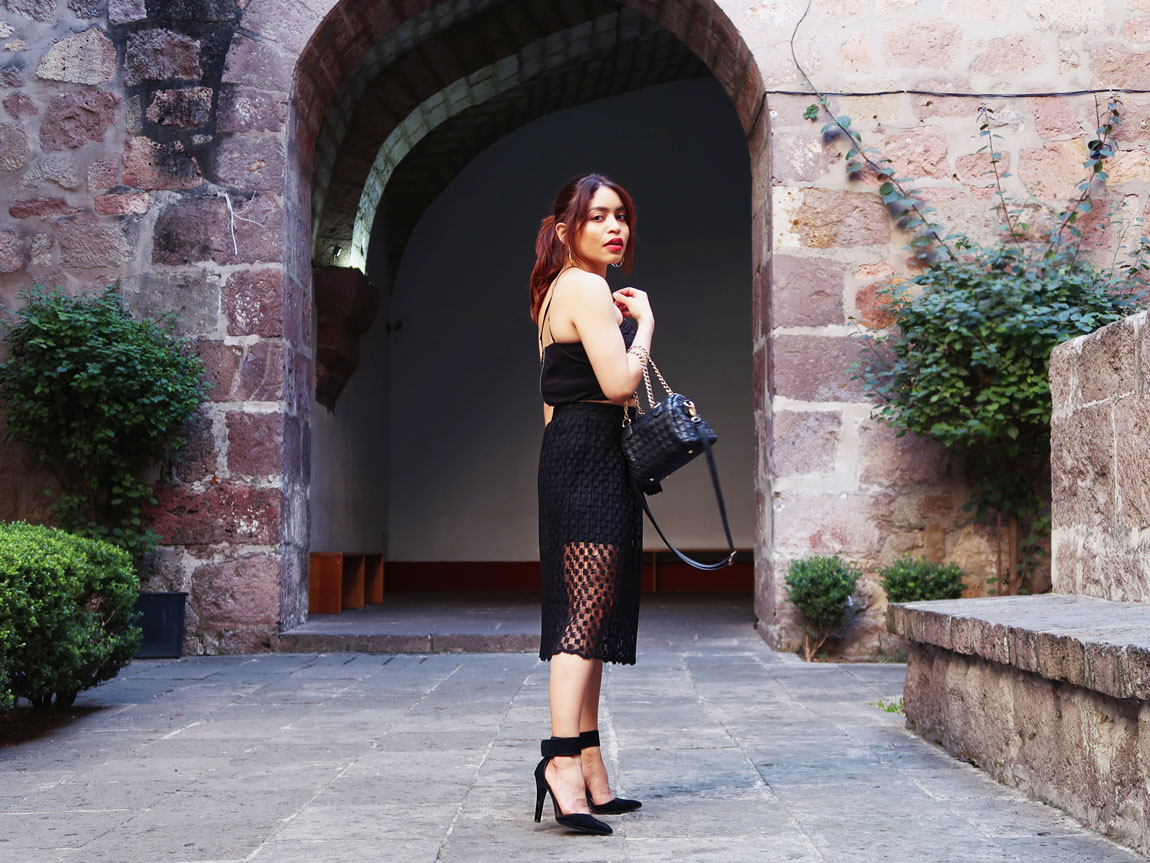 GET THE LOOK:
This post contains affiliate links. I get a small commission for purchases or clicks made through them.