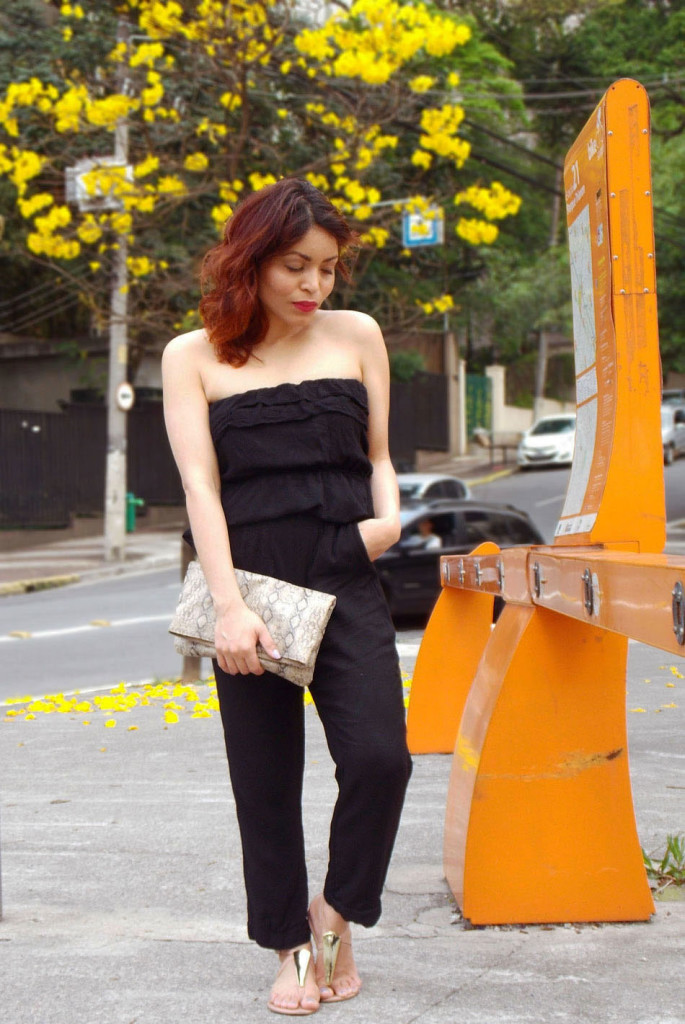 Spring has officially started here in Brazil and although I'm in a pastel nails kind of  mood, matching my wardrobe with the current season feels boring to me. I'm guilty of wearing crazy bold colors during winter (and have been criticized for it!). Maybe I haven't get used to seasons just yet (we don't have those in tropical Venezuela) Or maybe I just prefer to pop instead of blend in.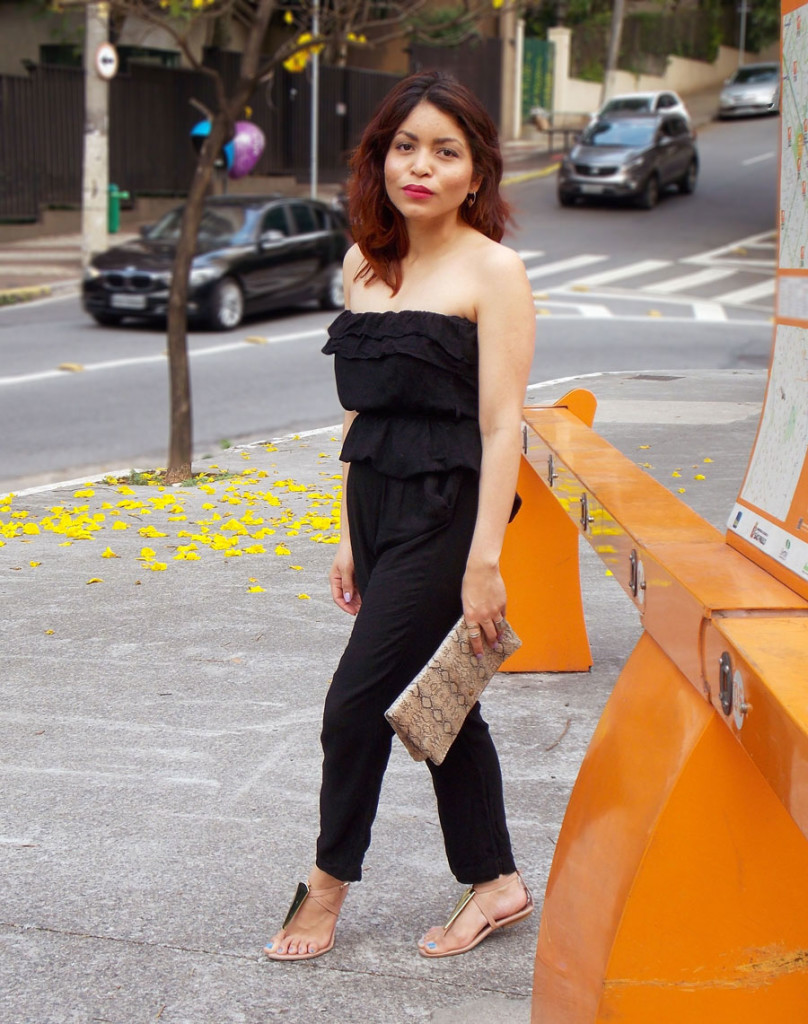 Jumpers are perfect for looking put together on a lazy sunday (or any lazy day) I actually don't own any, but manage it to work with these trousers to fake one. Tip: To avoid a style faux pass when pairing black and black it's important to make sure that the shades actually match!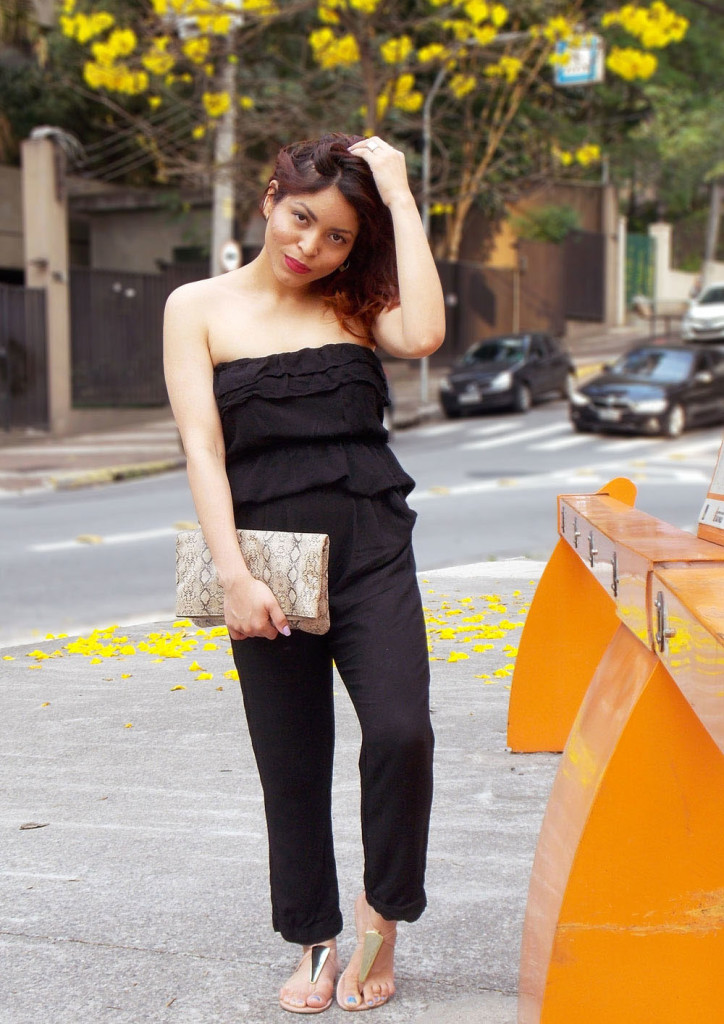 Funny how all of the sudden flares and off-the shoulder tops are totally cool again. This top that surprisingly made the cut through my nerve racking wardrobe cleaning before leaving Mexico belongs to a time in my life when I didn't wear anything but flares. I'm not ashamed of that time, for the record, but I'm glad there isn't visual register of it!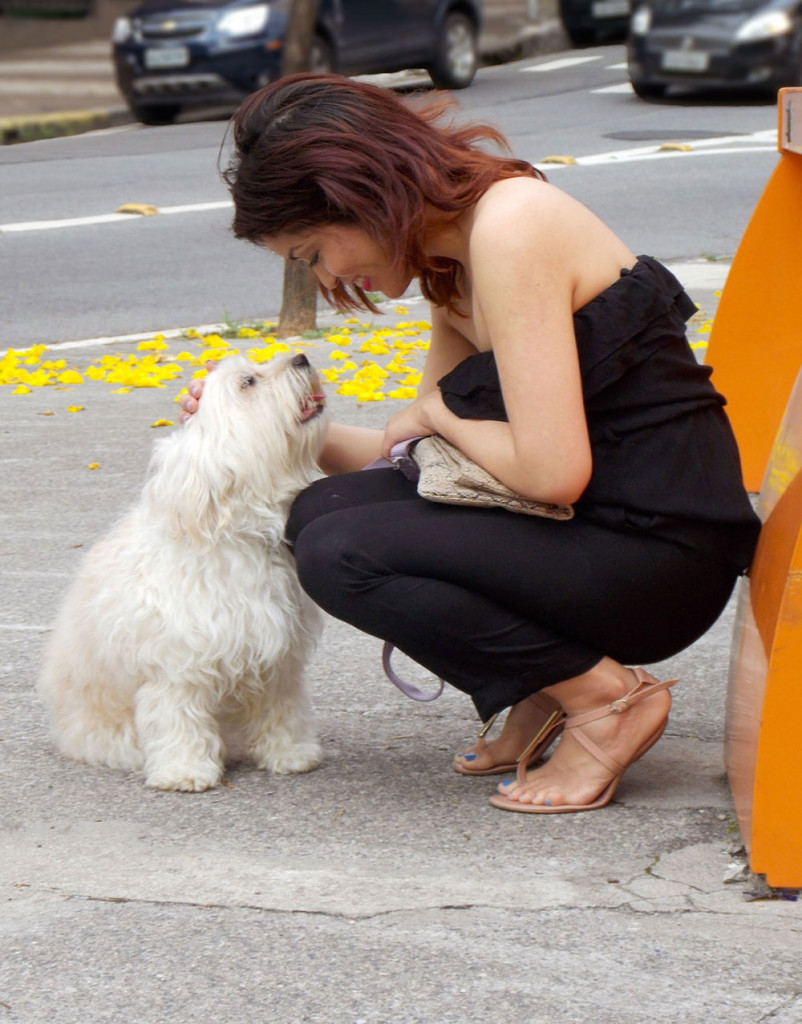 Have an awesome week!❤️‍