When it comes to shorts, I have a hard time finding the right fit. But one thing I've learnt: they need to be a little loose to be actually comfy and flattering. So, don't be lazy like me and spend some time at the fitting room until you find your perfect pair.

As I've said before these were a bad purchase I totally regret of, but instead of throwing them, I force myself to style them in ways that look classy, not tacky. Nothing some velvety strappy heels can't solve.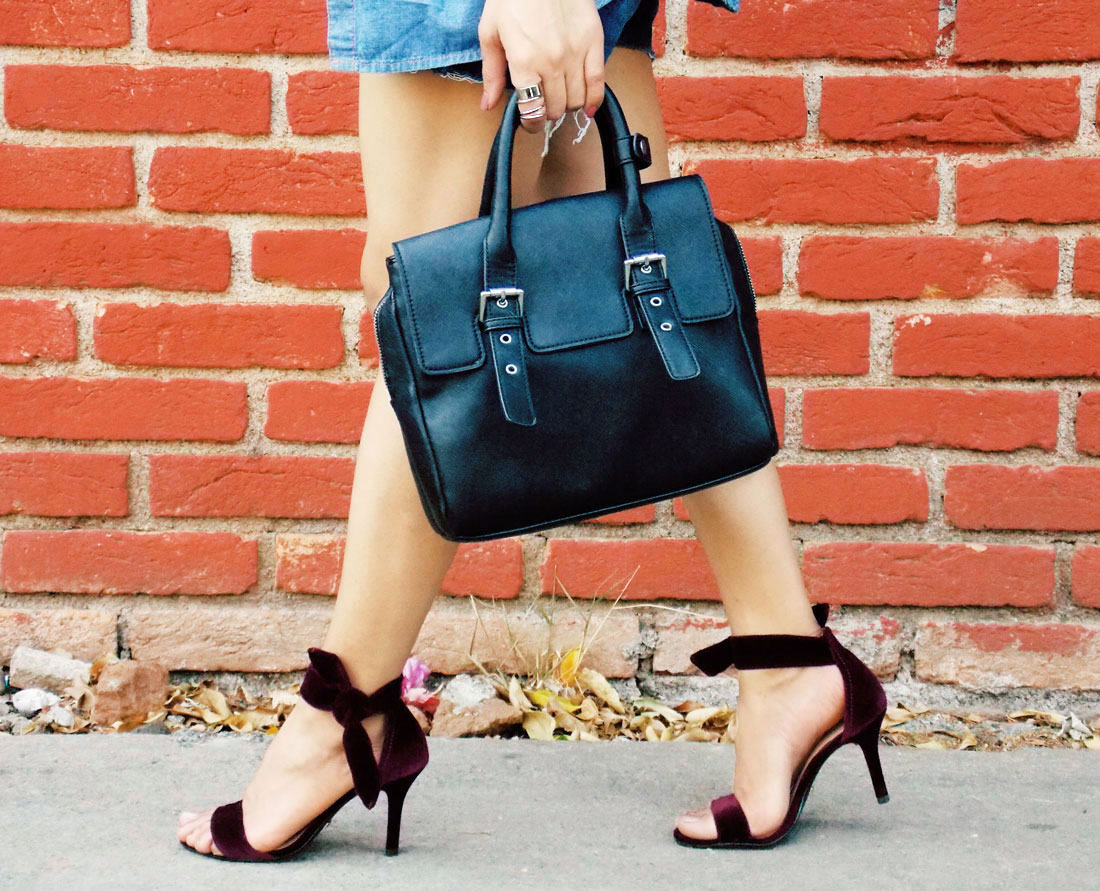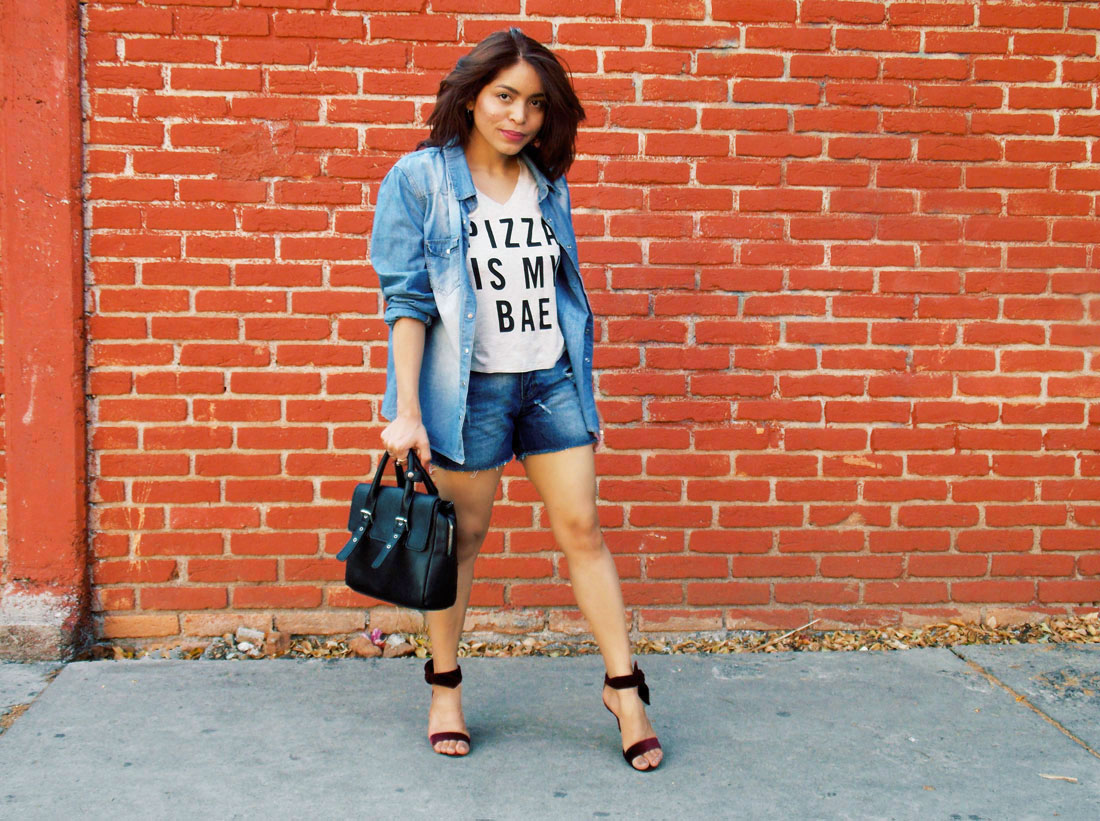 Despite of completely falling in love with the stunning higher pink toned version of these sandals (the saleswoman almost convinced me to buy them both!), I decided to be strong and go with this rich burgundy shade, which not only is super versatile, but also adds a touch of glamour.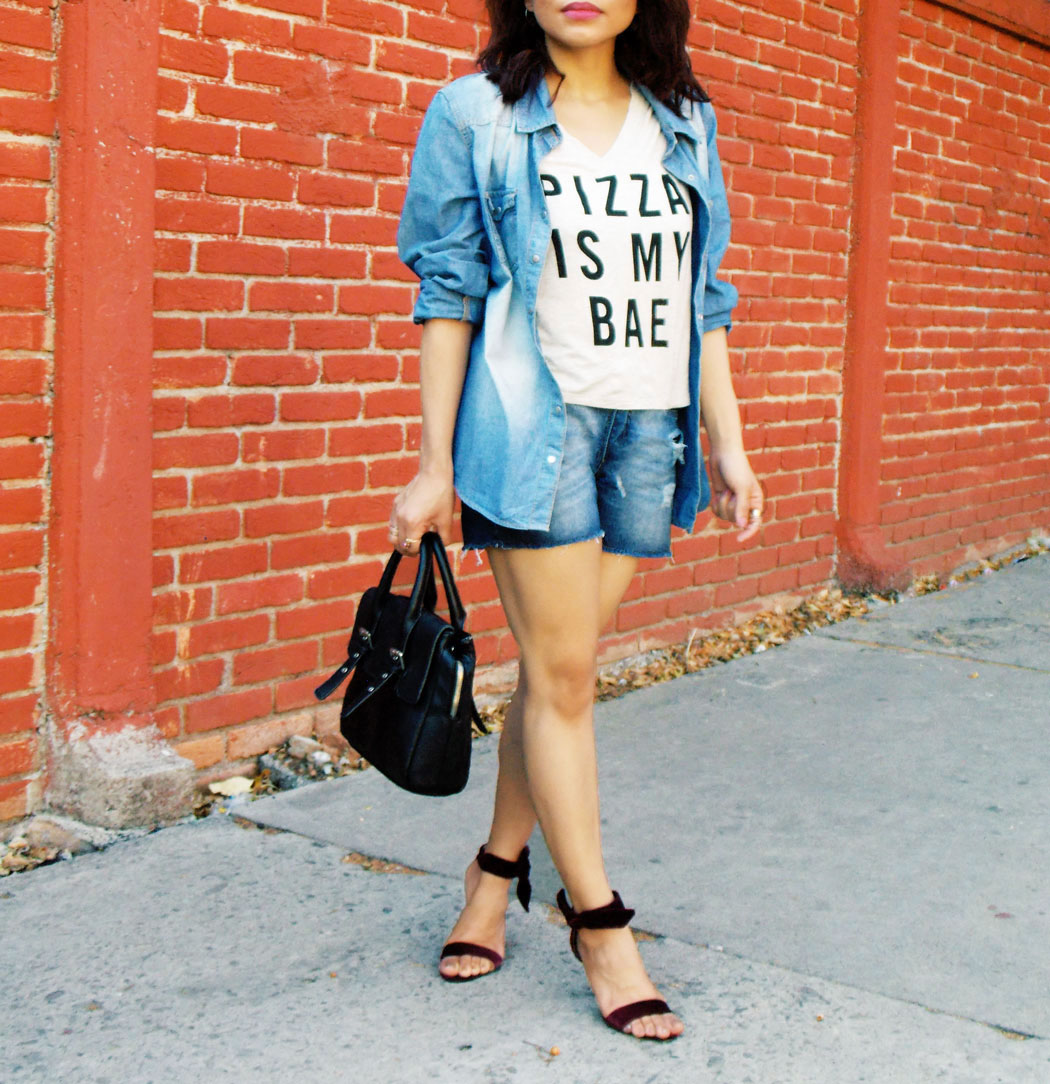 GET THE LOOK:
This post contains affiliate links. I get a small commission for purchases or clicks made through them.