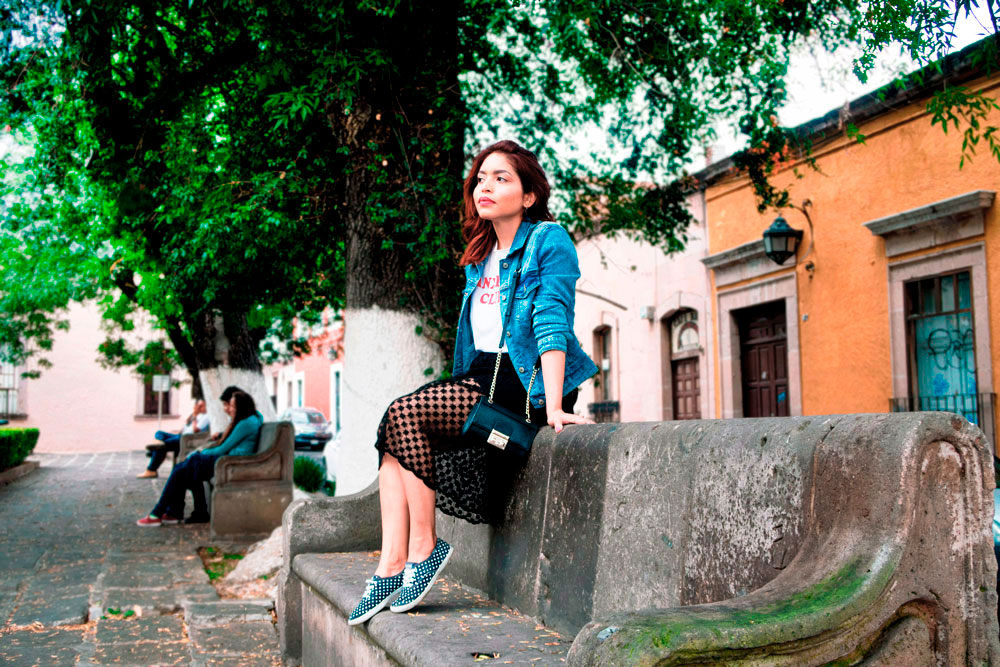 This skirt is one of those pieces you don't really pay much attention on the rack, but then you put it on and the story changes completely.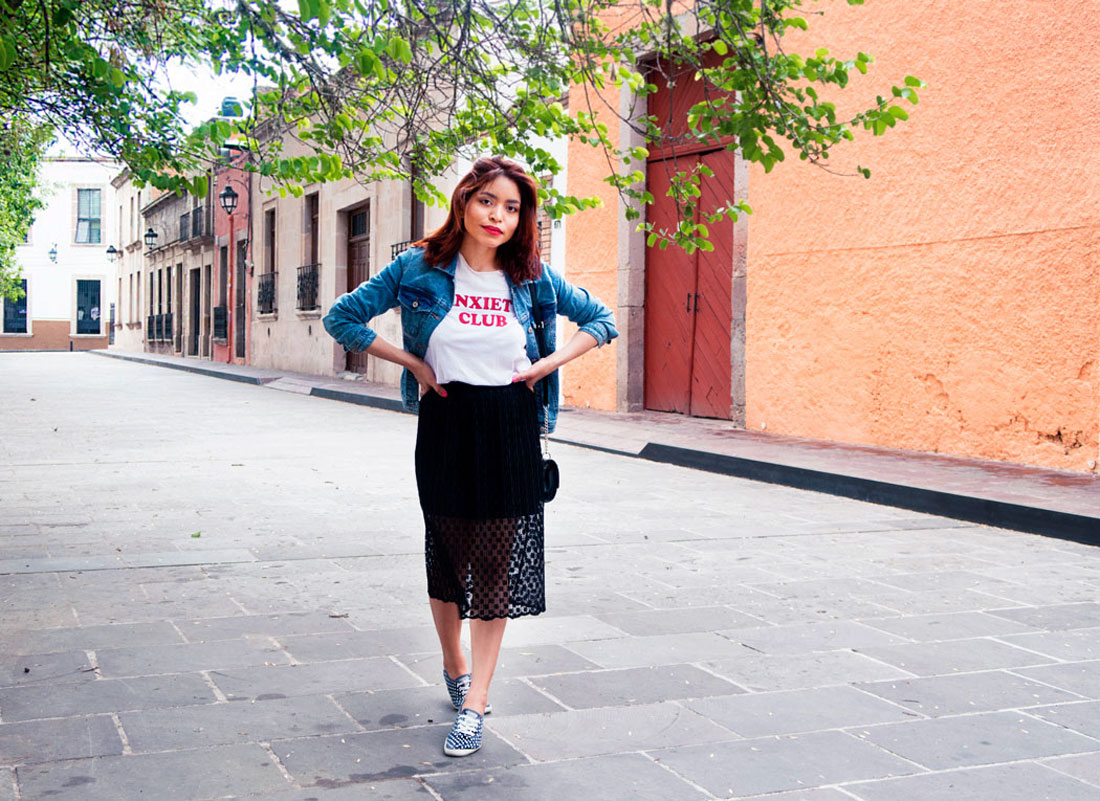 At first I thought it looked like any other plain, aka boring black maxi skirt, but I decided to give it  a go during sales and I think it could've had better luck on full price if they've displayed it on a mannequin to show its potential, as it has this beautiful texture that makes it perfect to add dimension to a look.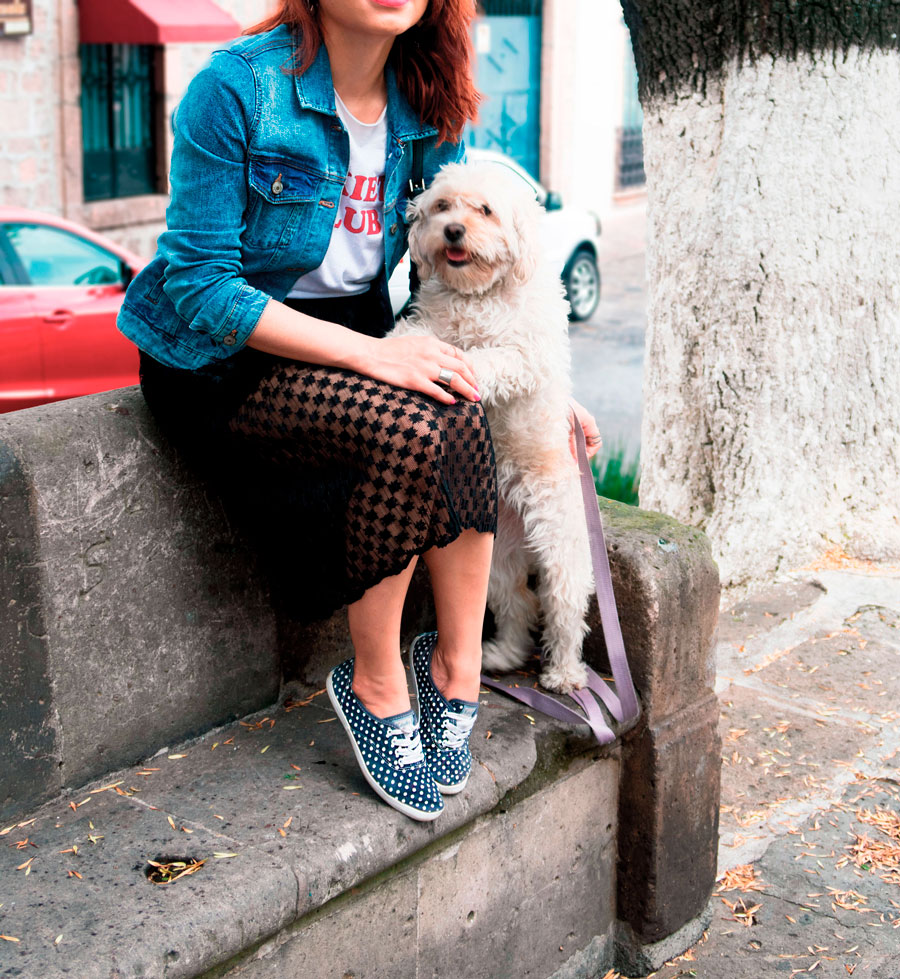 This time I wanted to contrast its delicateness with the fun sporty vibe of the polka dotted printed sneakers and the casualness of the typographic tee and denim jacket. Hope you liked it!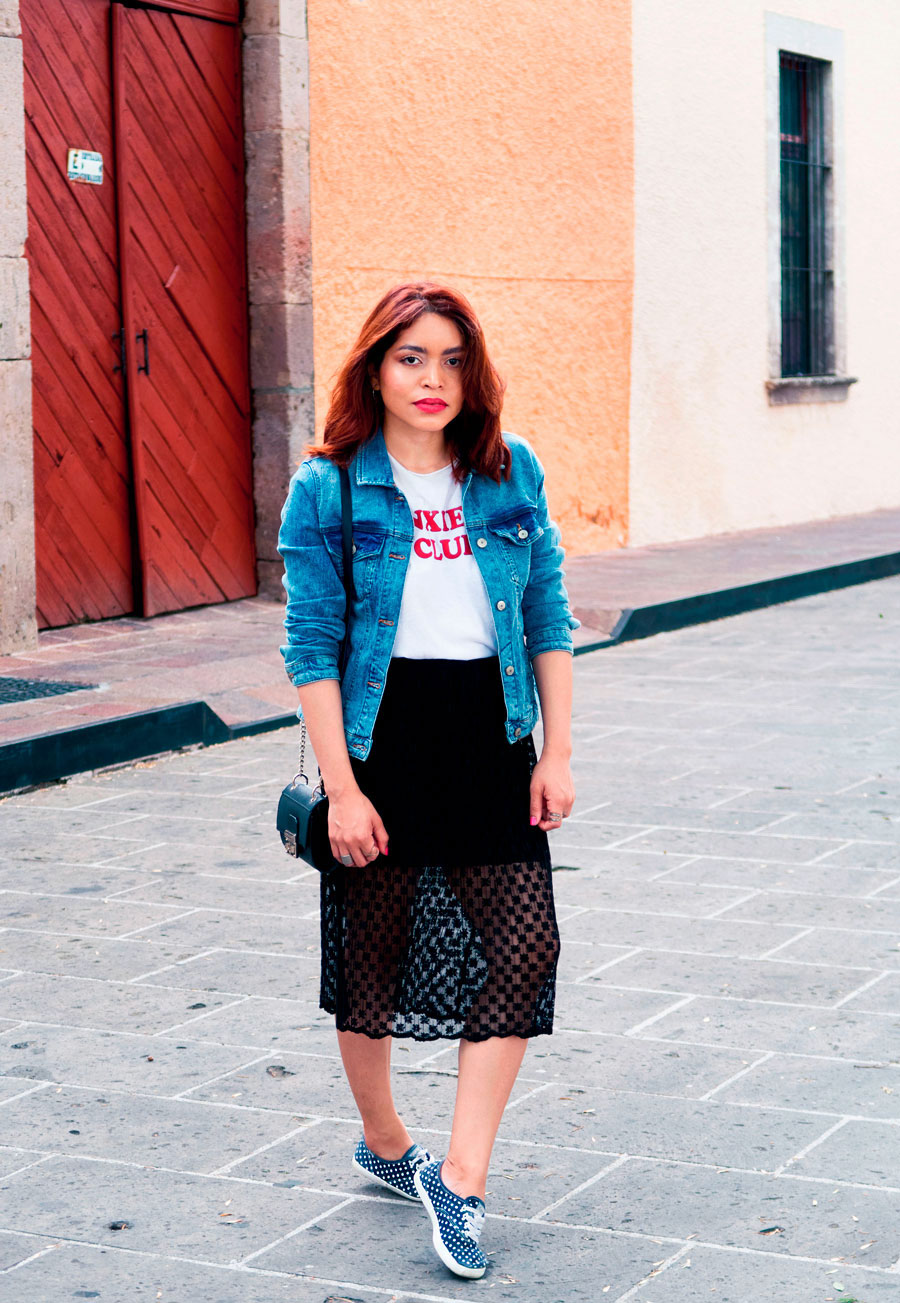 GET THE LOOK:
This post contains affiliate links. I get a small commission for purchases or clicks made through them.