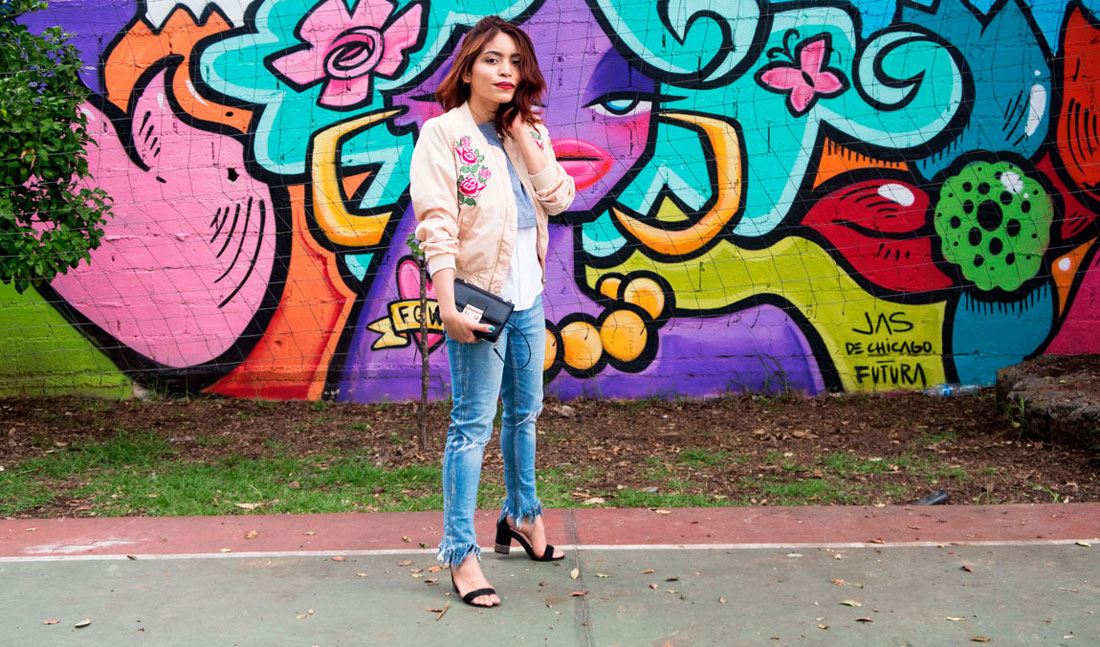 When I moved to Mexico, people always told me these things even before saying hi. A) Aren't you cold? B) Is always spring for you, isn't?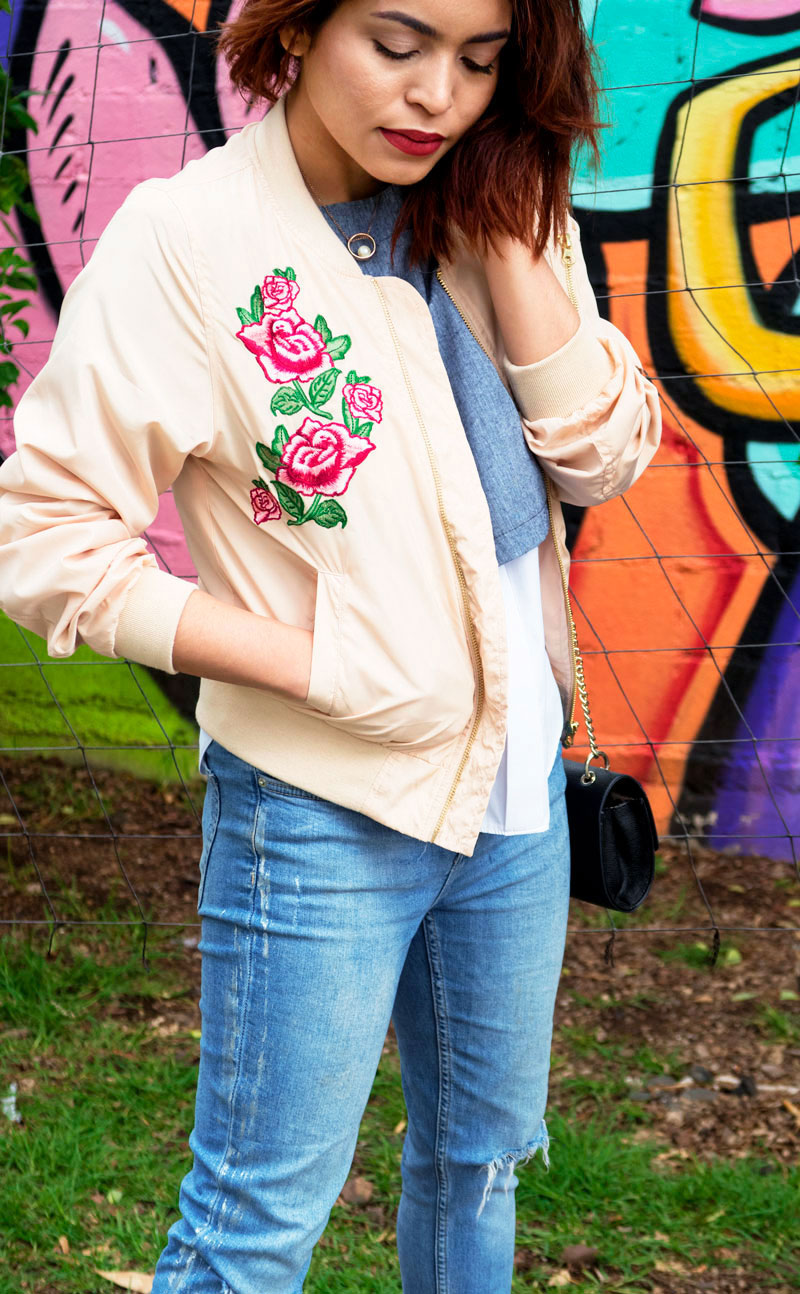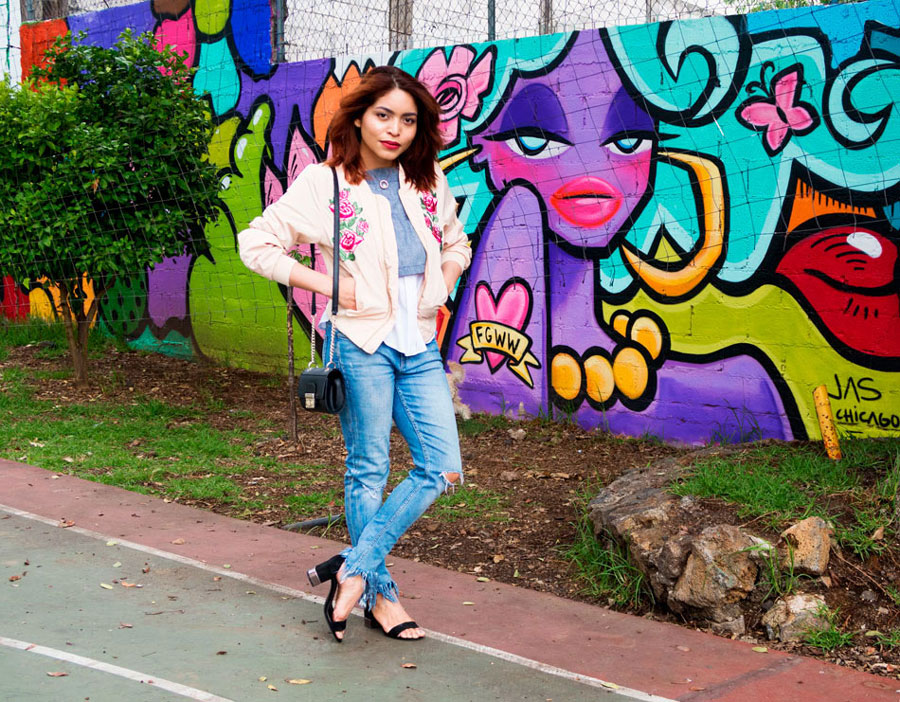 I knew nothing about seasons because I'm a tropical gal and they just don't exist in my country. So, yes, I was always freezing because I didn't know how to dress properly and hated the way I looked in huge boring-colored coats. To this day I find super depressing to match my outfit with the grey weather. I was all about ruffled bright pieces, oftenly v-neck or sleevless, which for some people meant I was naked, as I understood later.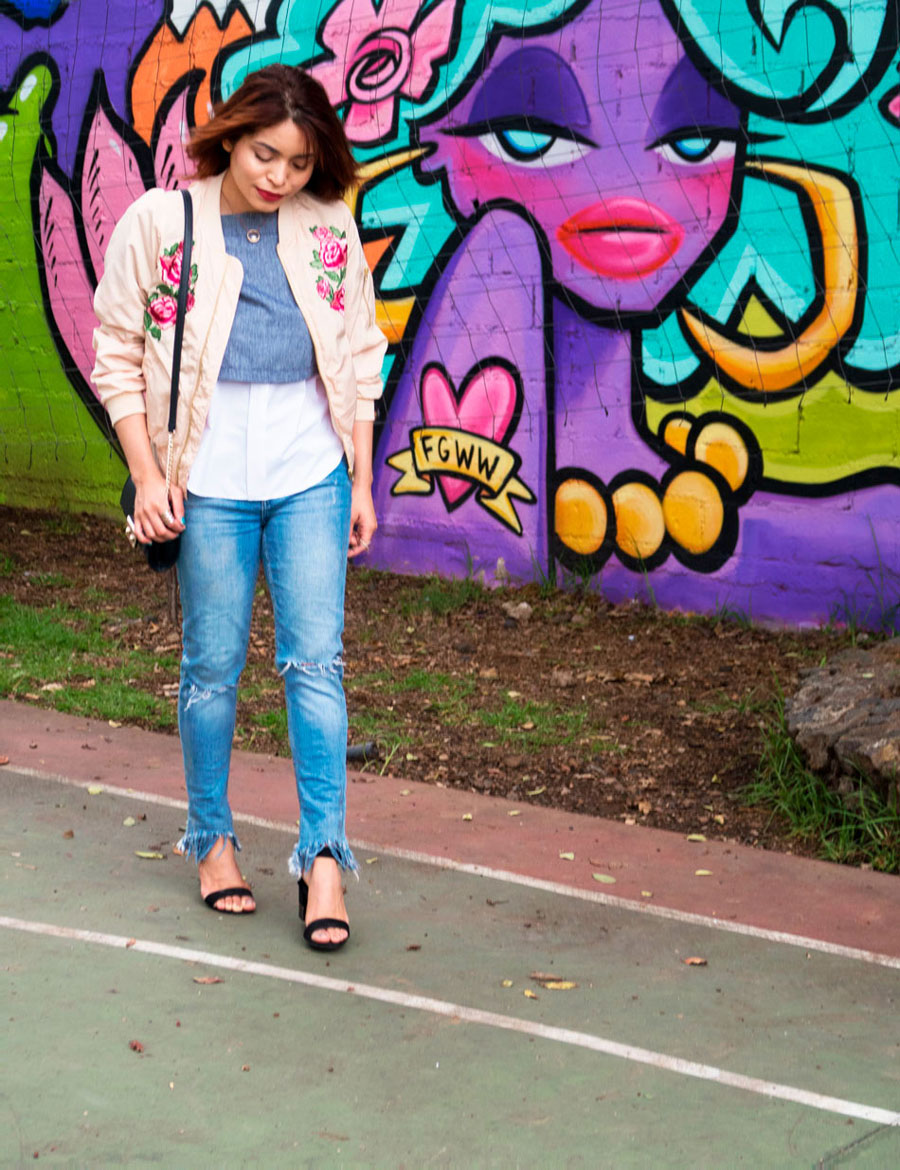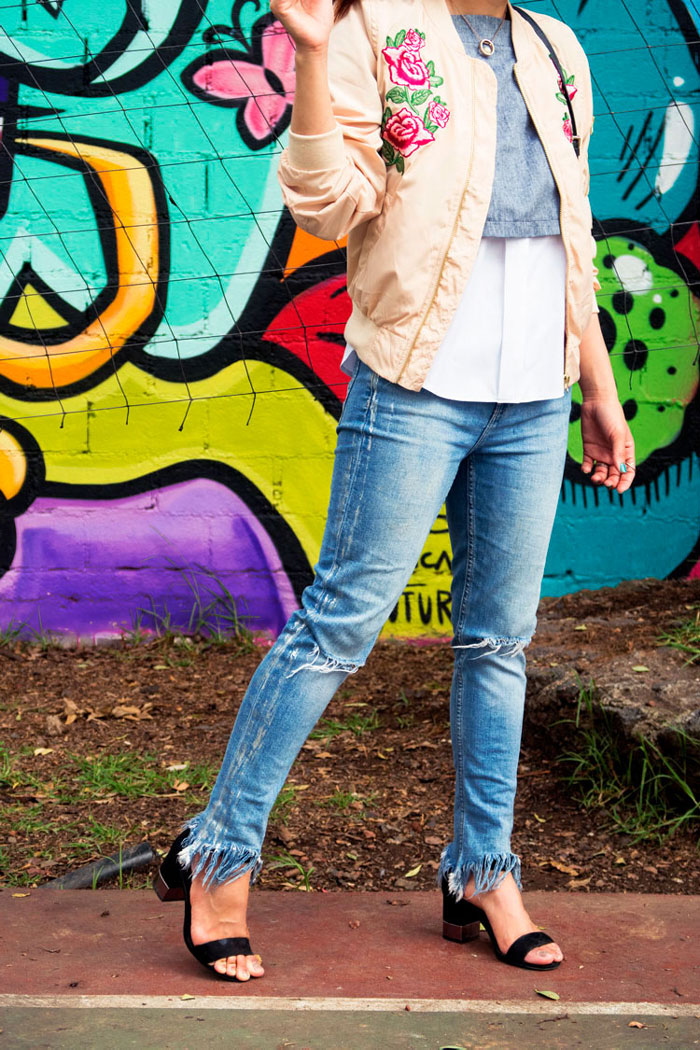 To survive the weather crazyness of these days, and as long as I don't need to leave the house looking like an eskimo, I'll practice the good old art of layering. Although I'm not a fan of pastels, this dusty hue caught my attention: it's neutral enough to wear it regularly and the embroidered floral detail sealed the deal for me (I'm always in a spring mood, after all…) Underneath I'm actually wearing an off shoulder top that looks like two pieces. I love that's preppy and simple as I'm not into ruffles anymore. I don't care how trendy they are. I just had enough of them.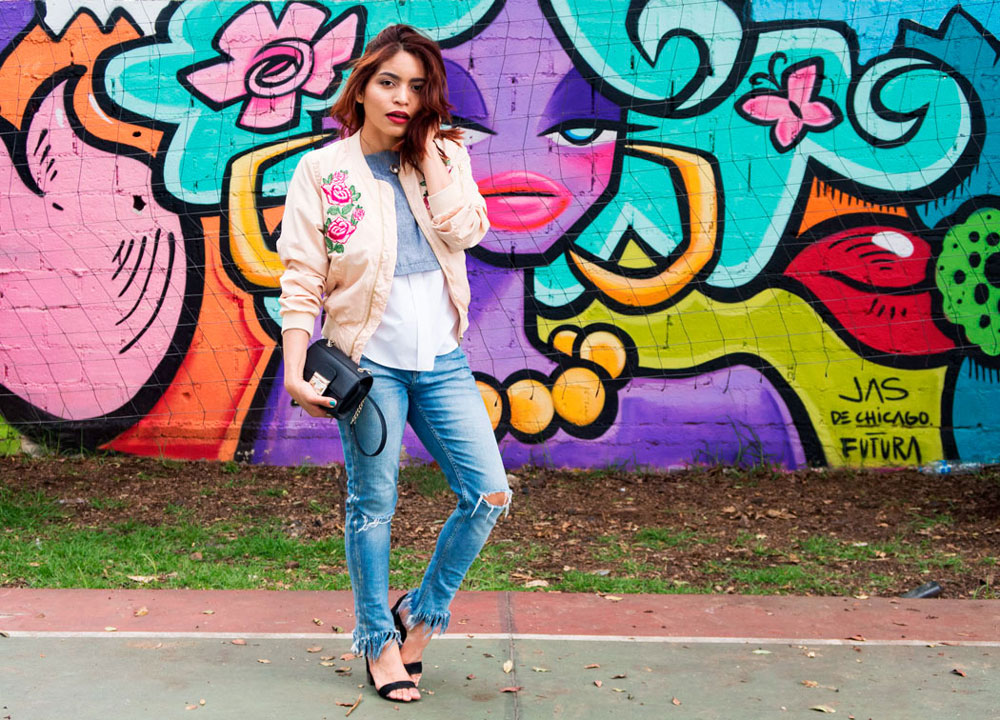 GET THE LOOK:
This post contains affiliate links. I get a small commission for purchases or clicks made through them.