During fall the windows stores were all about florals, now that it's spring the clothes seem to scream is it summer already? Clearly fashion moves fast, maybe way too fast.
It was unexpectedly chilly when I wore these outfits and as crazy as it seems yesterday we had the hottest driest day of the year. I wore the polka dotted t-shirt as a layering piece for a touch of preppiness.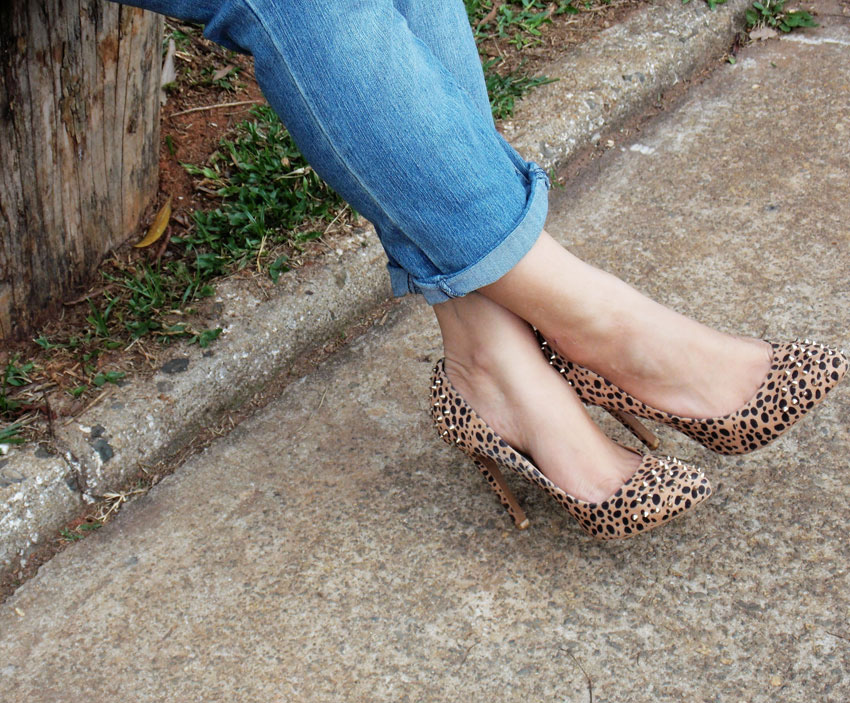 I finished off both looks with animal print shoes because I'm obsessed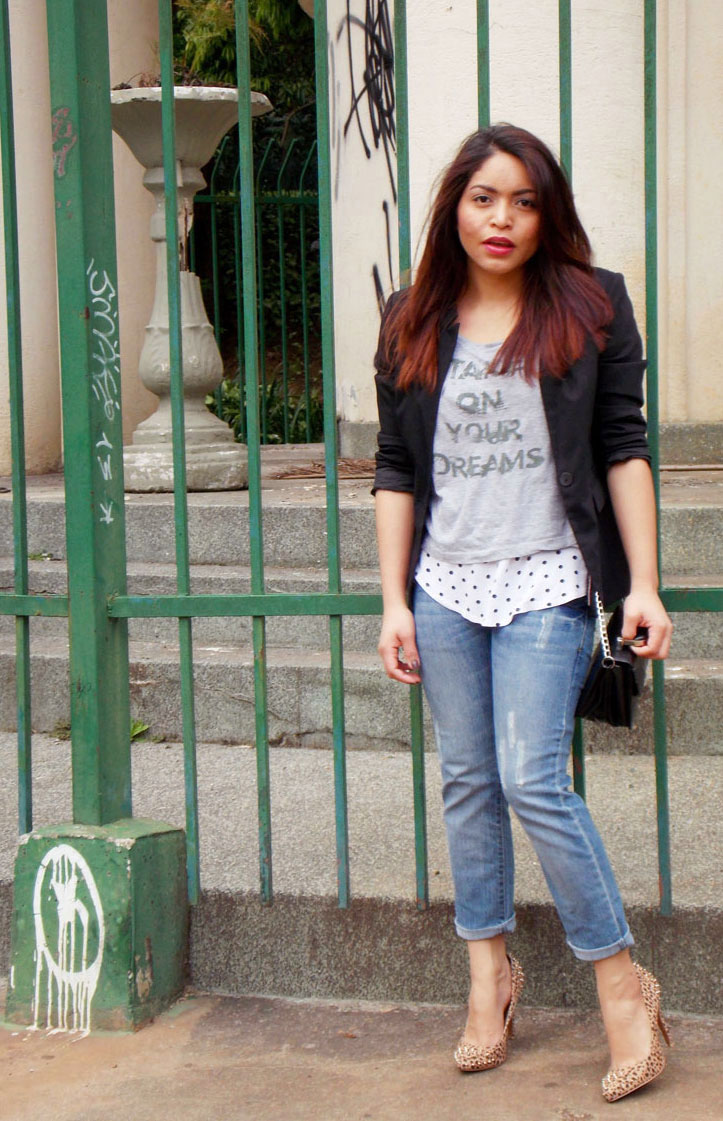 This typographic top that came as a gift with a magazine!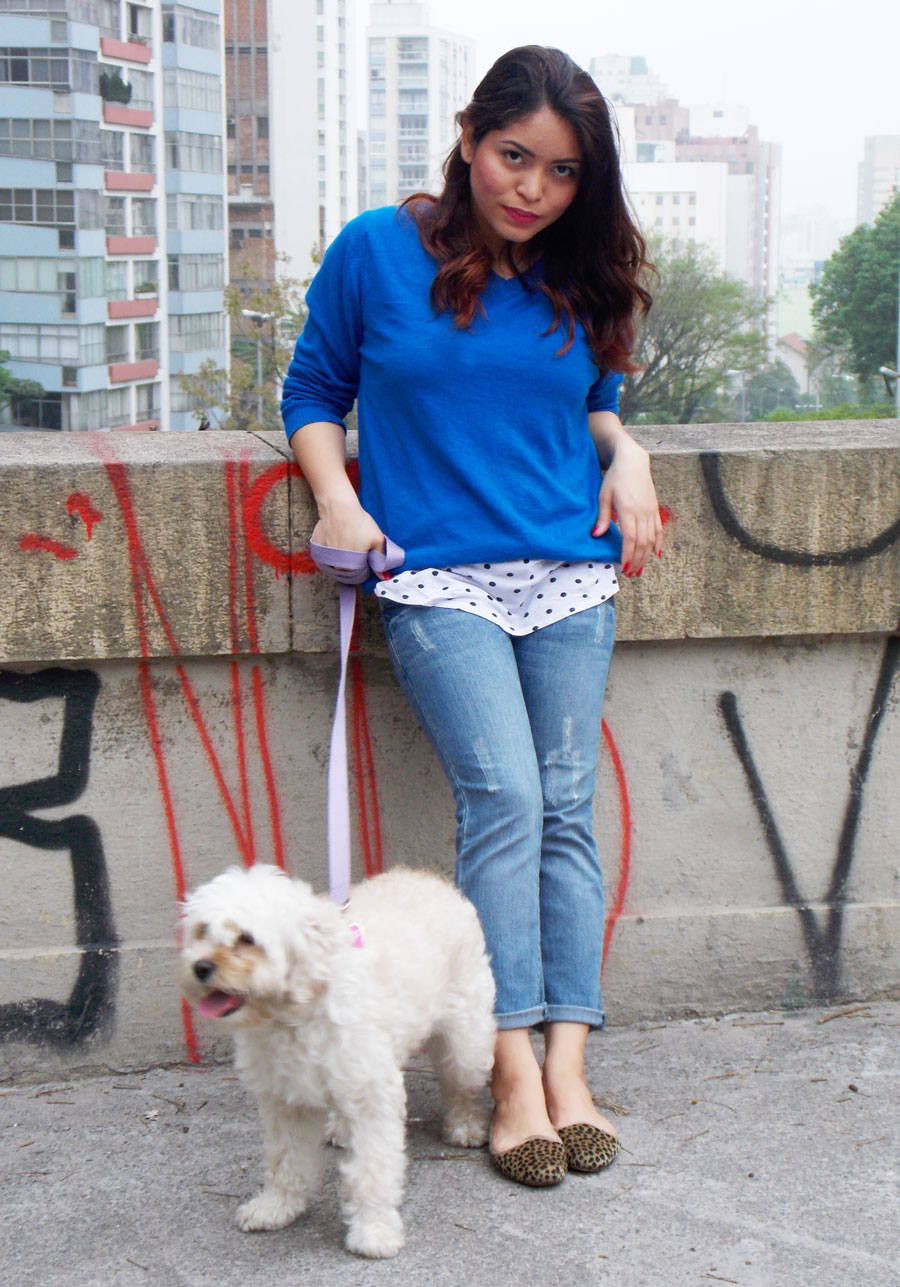 While the chunky cobalt sweater it's actually a men sweater I got on sale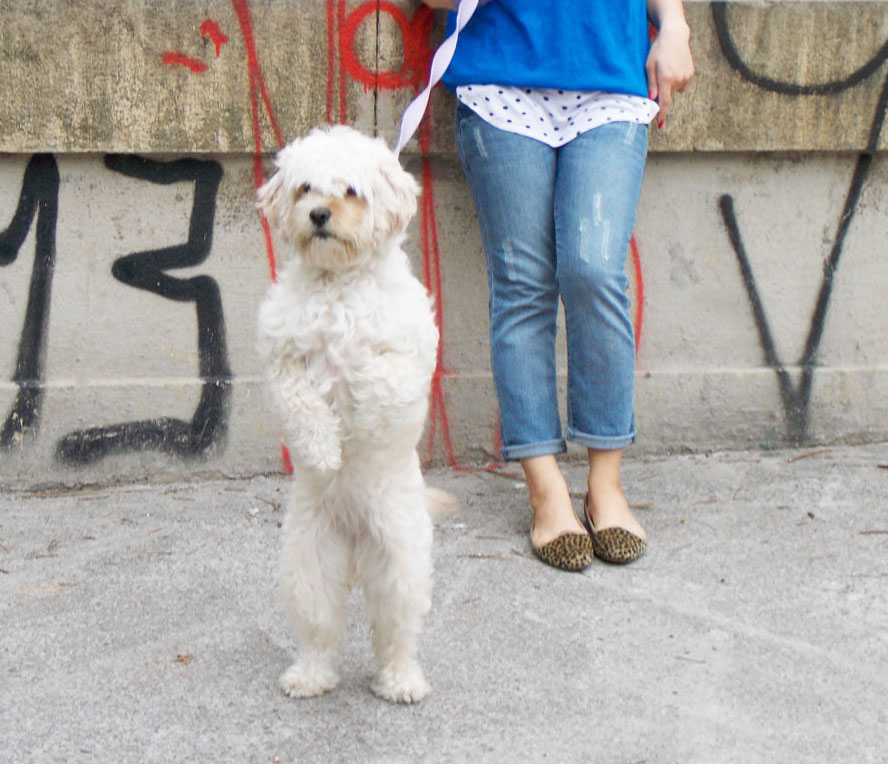 Just saying hi, being social ya know…