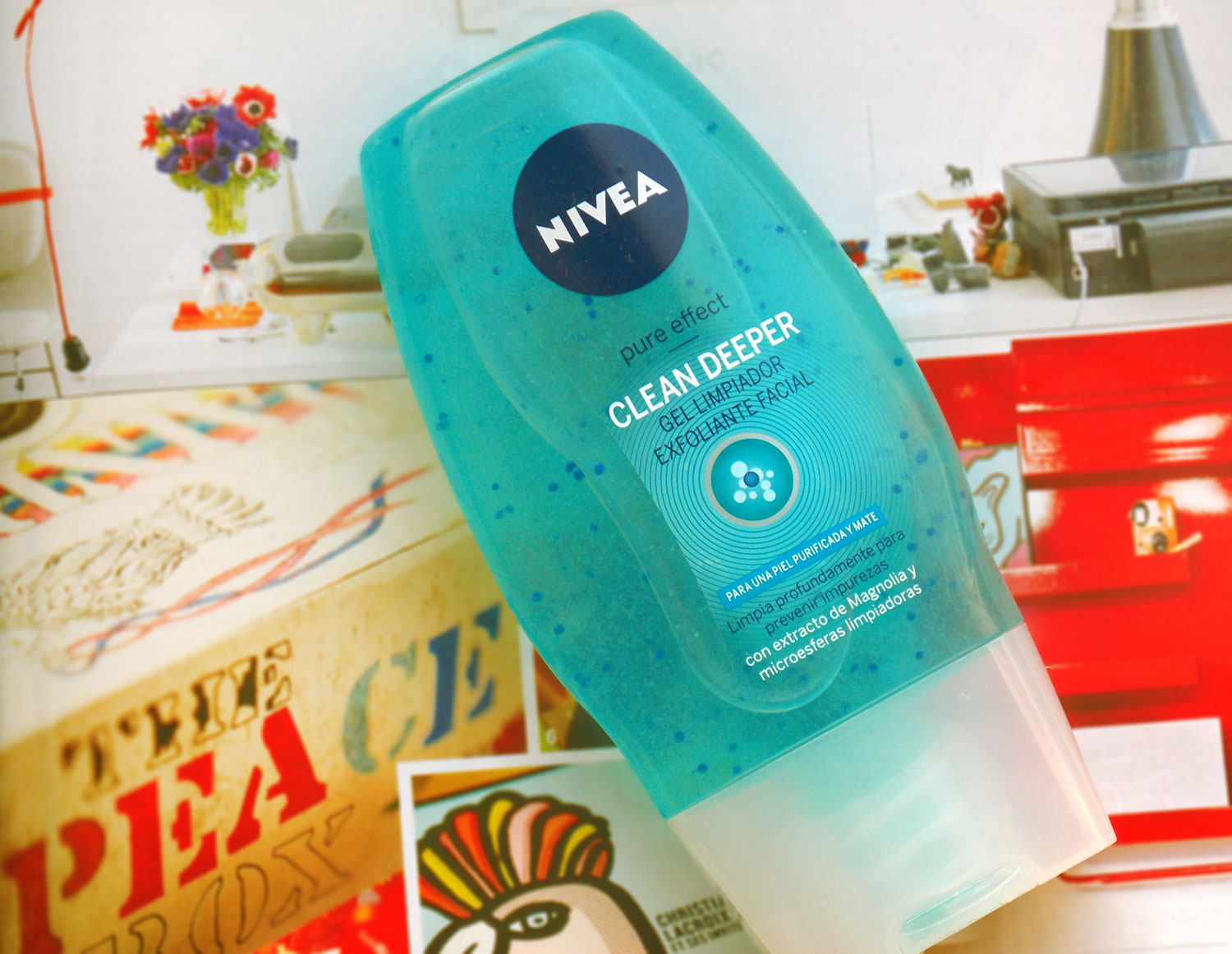 If you have acne prone skin like me then you know that using a harsh scrub regularly it's not an option as it can make you break out even more. Nivea's Clean Deeper is great to keep the skin smooth between exfoliations and can we talk about it's beautiful color for just a second? This is actually why I bought it on the first place.
Ok, let's go back to the review now: the product is part of the Pure Effect line from the brand and claims to remove spots, blackheahs and prevent oiliness, it has Magnolia extract which is usually recommended to calm and prevent irritation but since I'm always struggling with breakouts I don't know if that really works.
It's not a deeper cleaner because the exfoliating microespheres that contains are very soft but more like an everyday cleansing gel that you can carry on your gym bag instead of just face wipes to make sure your pores won't clog after working out. I like to use it on mornings to feel awake -it feels soo fresh and invigorating- and to prep my skin for makeup. I've already run out my first bottle and have not one but two backups, so I guess you can already tell how much I love this product!