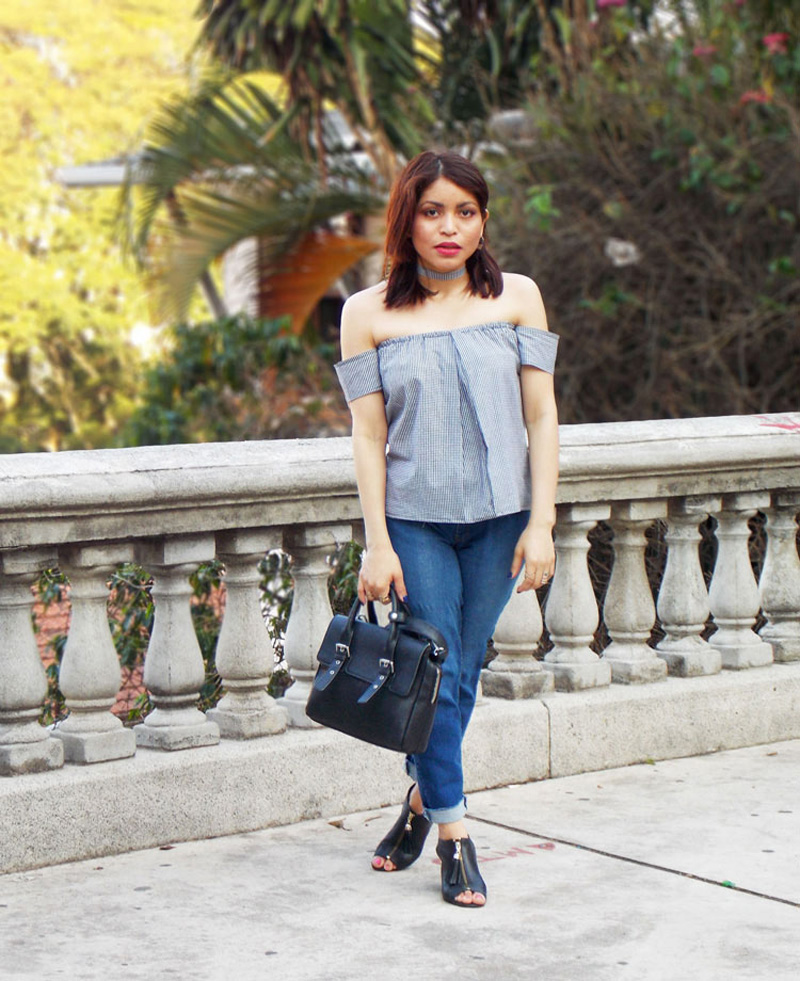 I can't believe these block heels have never made it to the blog before. They give me some extra cm and the comfiness I need for everyday wear.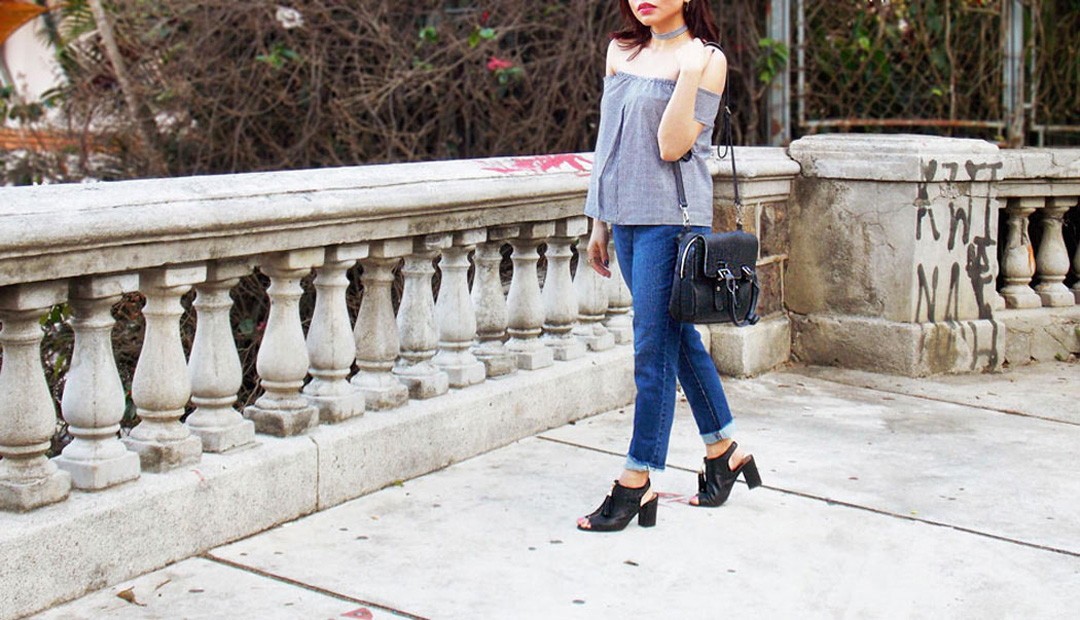 This off the shoulder top is the result of a little DIY adventure, I'm not totally happy about it and I'm actually planning to make it some changes, but I did like the matching chocker detail, because it saves me the work of having to think on how to accesorize it!
                                          Hope you're having a great wek so far!