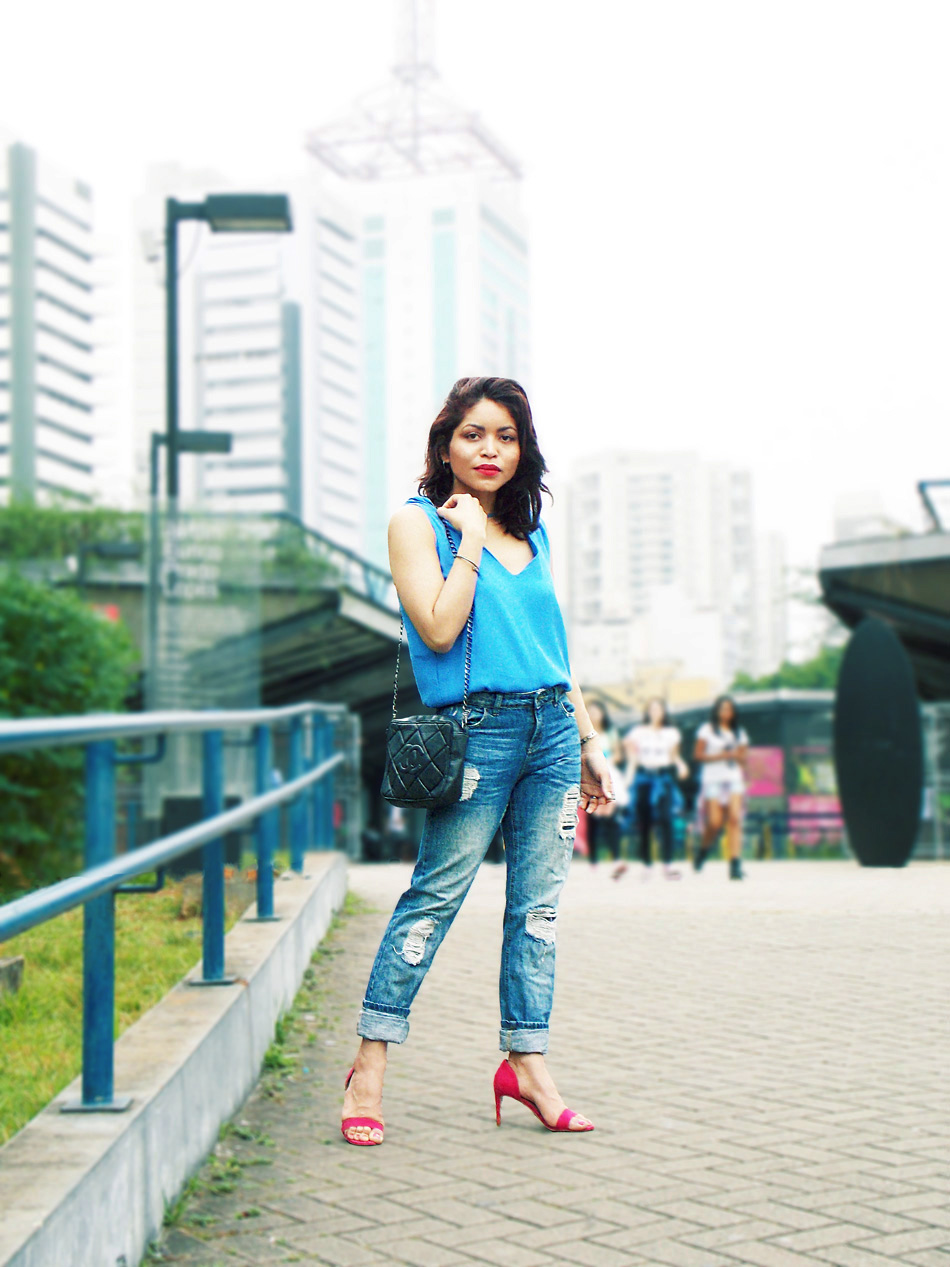 The other day I told my husband "my closet doesn't work, it all looks ridiculous on me" Apparently I've lost a considerable amount of weight in these last few years (despite of all the 4 cheese pizzas I've had), so almost nothing fits me anymore, and the stuff that still fits doesn't suit my current style. Also, I can't buy more than I can take with me when we leave Brazil (💔💔💔…), nor I like to spend on cheap clothes that become trash in a matter of months.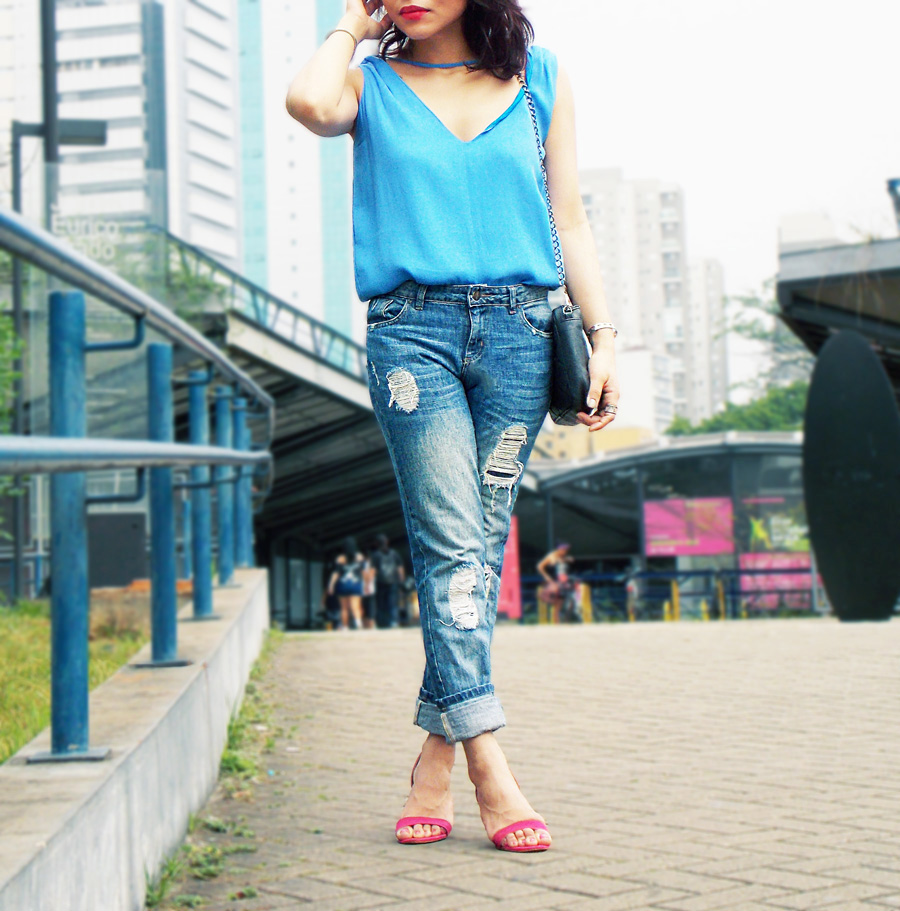 Running a blog under those circunstances isn't easy, as you can imagine. Working with what I have is the way to go, while adding some pieces along the way to keep things fresh and exciting. So here I'm wearing this dress you've already seen here and here, I've just tucked it under my jeans to make it look like a top.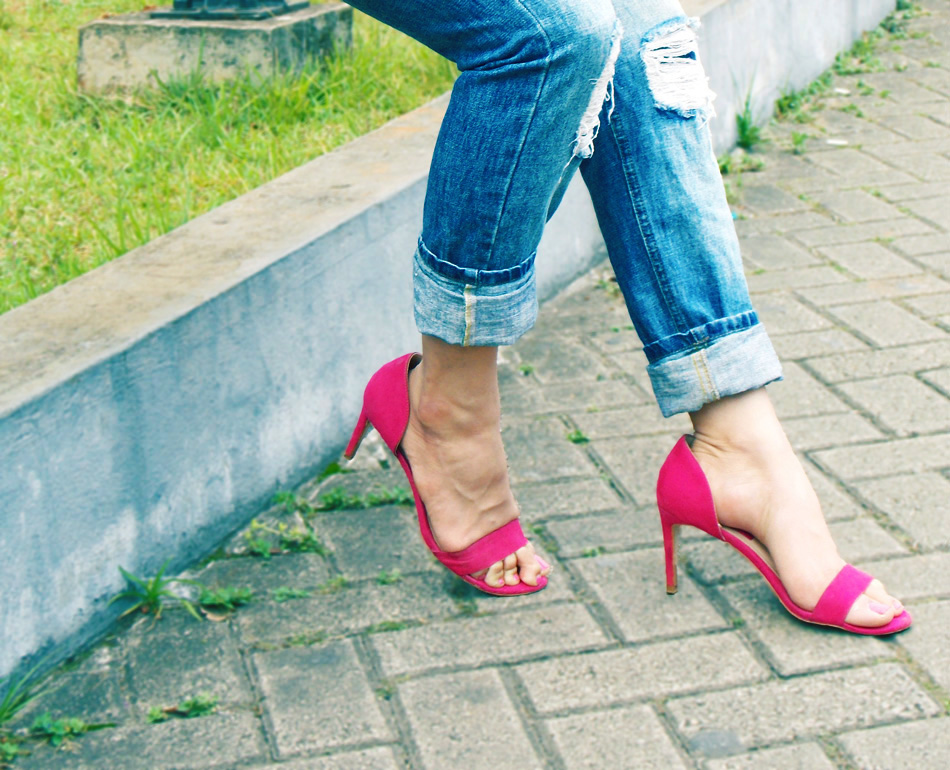 I'll always prefer colorful heels instead of muted neutrals, and trendy or not, I still love rocking a little color blocking!