The tropical rebel in me has a slight aversion for boots, but the golden touch and zipper detail of this pair convinced me to give them a chance and I'm actually diggin' them!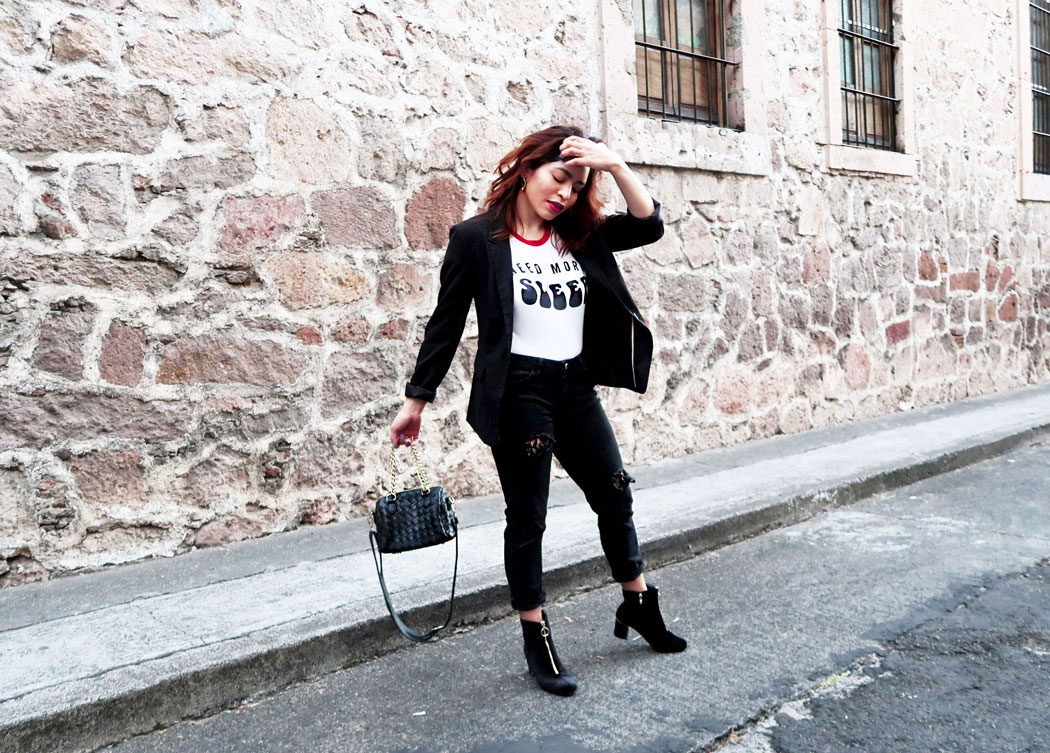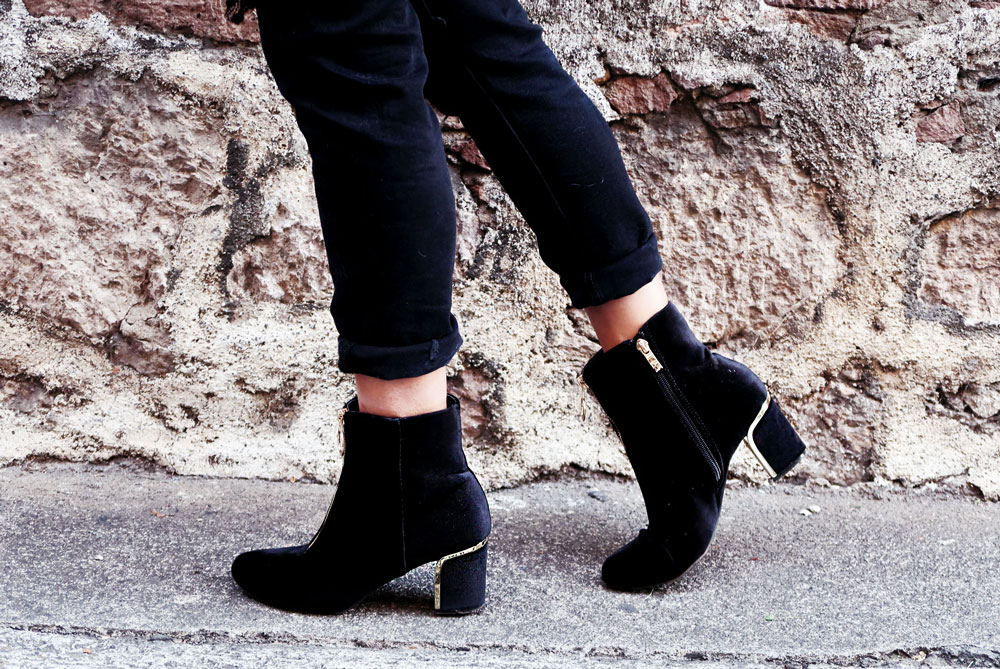 Along with the frayed lace of the jeans, they give an edge to an otherwise boring look. And, of course, the good all graphic t-shirt always saves the day!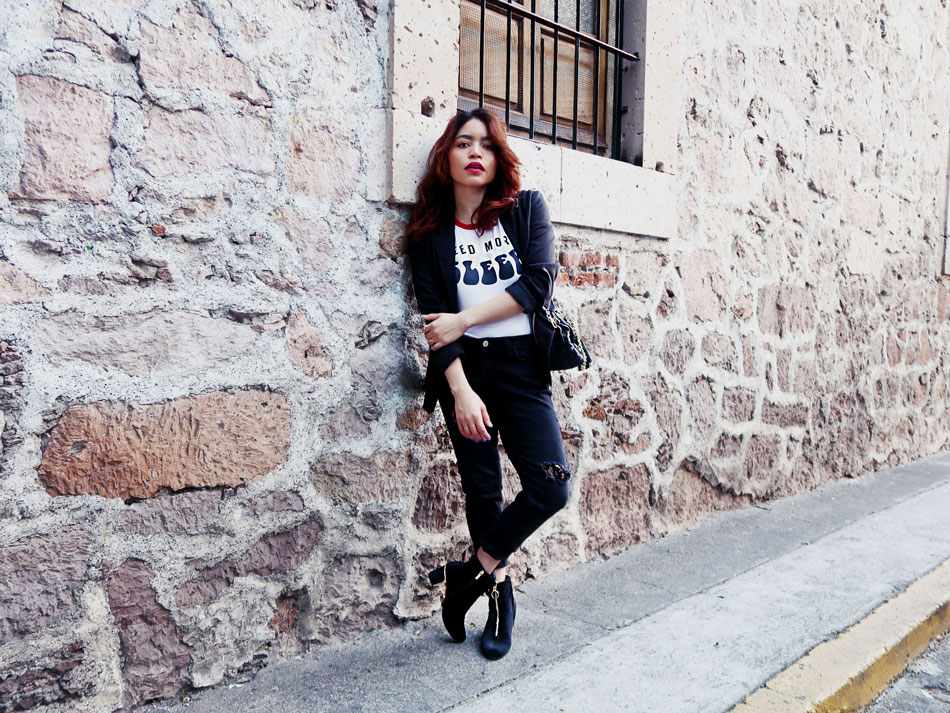 GET THE LOOK:
This post contains affiliate links. I get a small commission for purchases or clicks made through them.