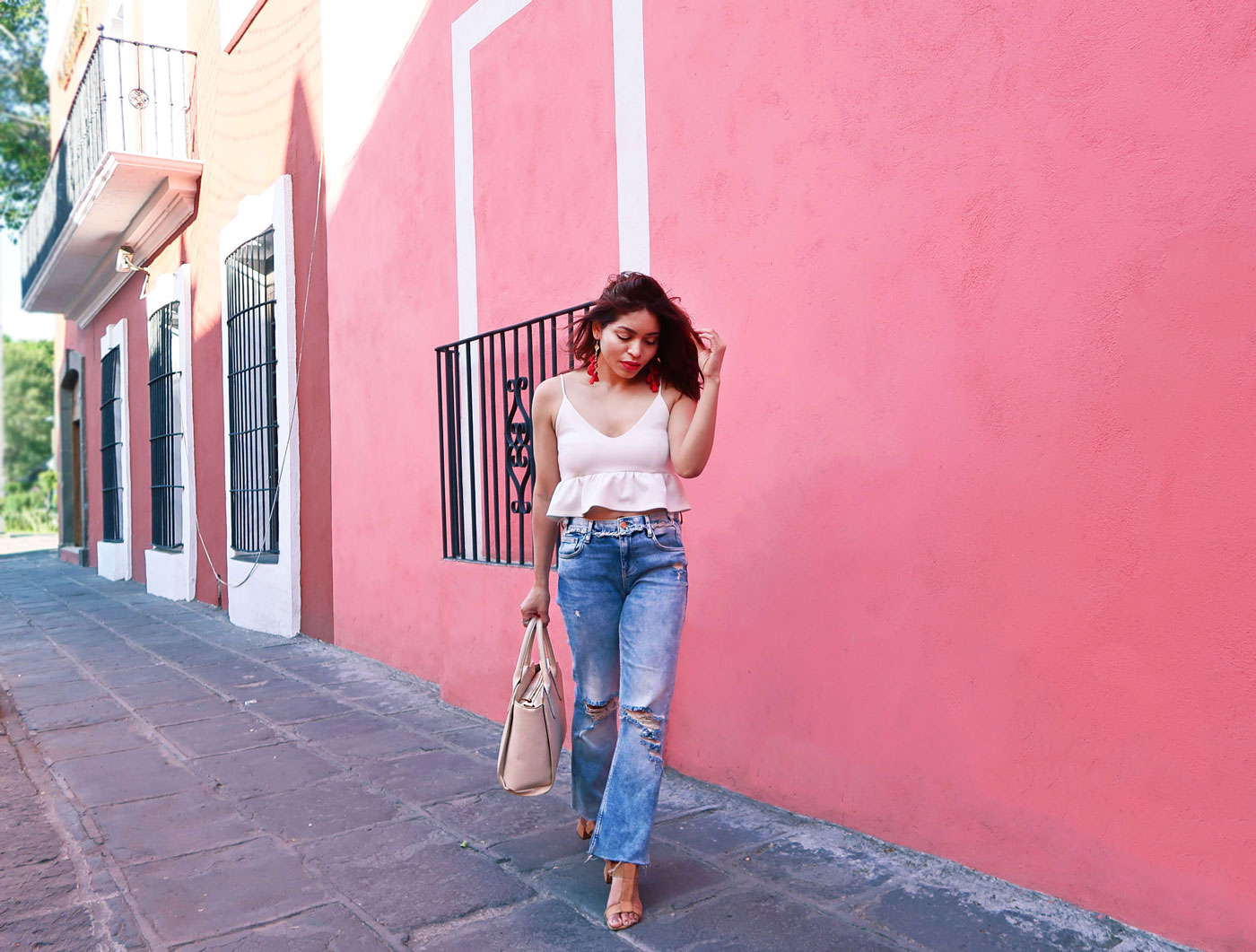 I tend to stay away from pom poms, especially multicolored, big sized ones, I just feel like they're too tropical and trendy for me. But these ones I liked: they're unicolor and add fun to an otherwise boring outfit.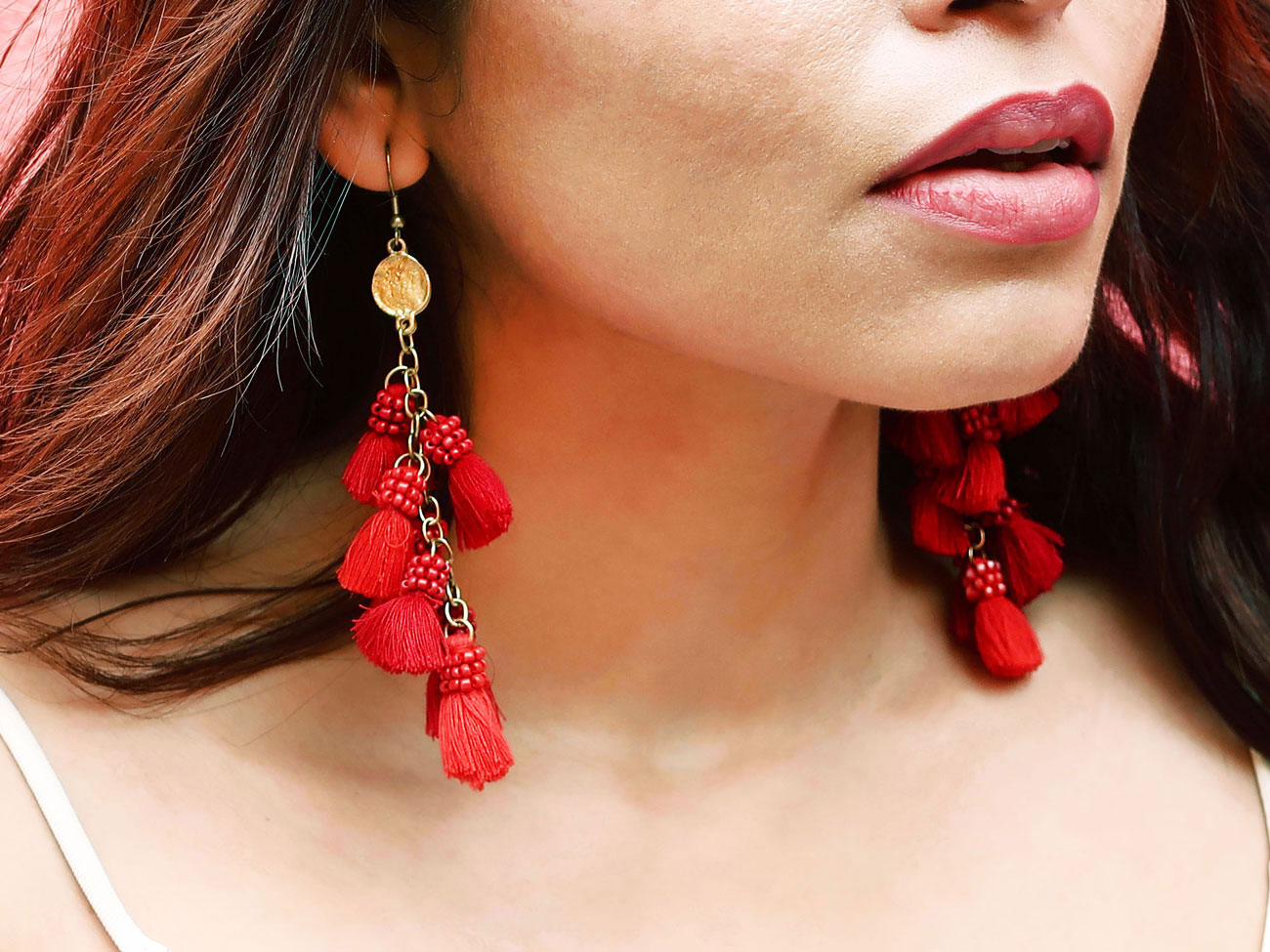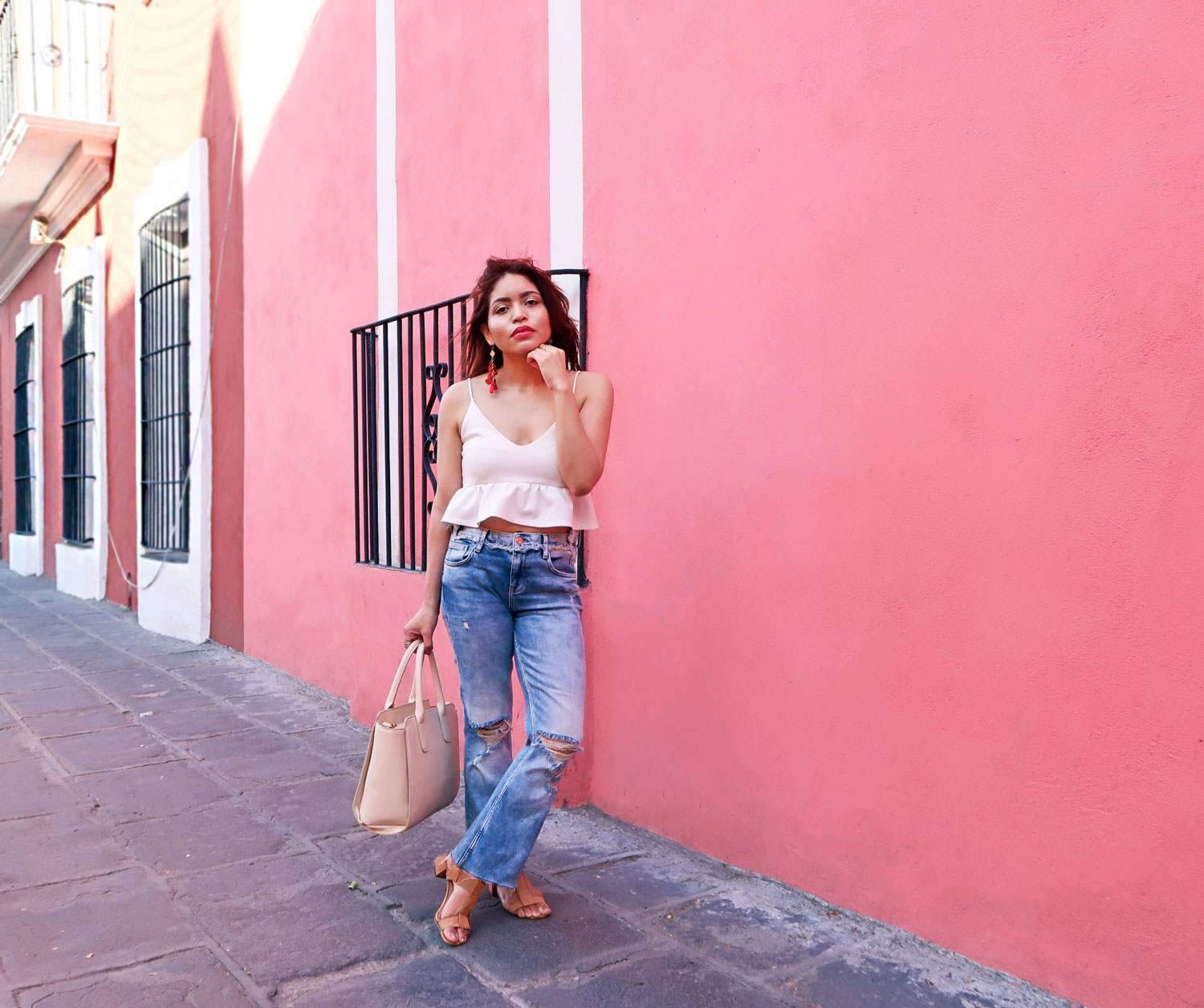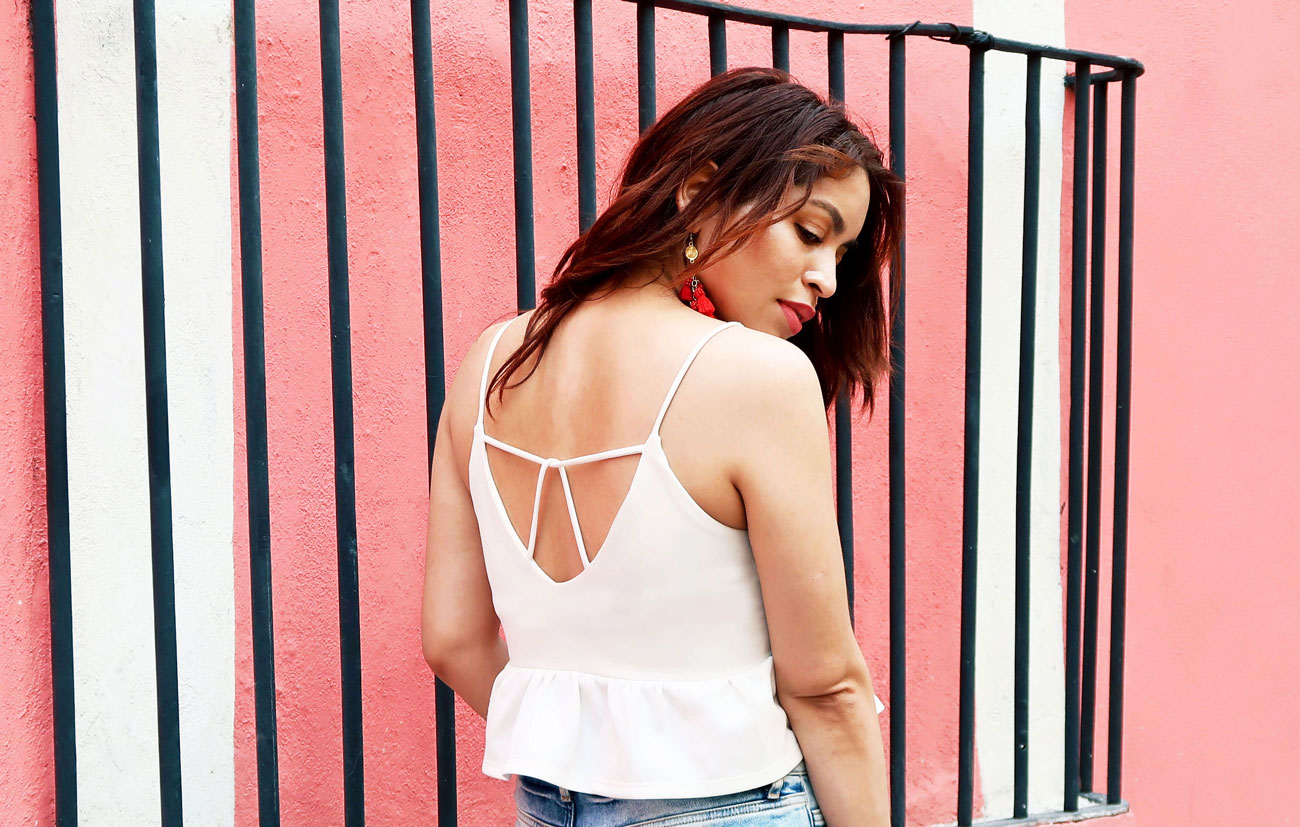 Since we were traveling (we took these photos at Puebla), I didn't take much clothes with me, so this is the same top you saw om my last post. It's perfect for summer and I can also throw it under a blazer or light coat while the weather allows it.
As for complements I prioritized an utility bag on a neutral color. A raffia tote would've definitely worked better, but again, too tropical and trendy for me, and not so versatile for traveling. I don't discard finding one I like, though!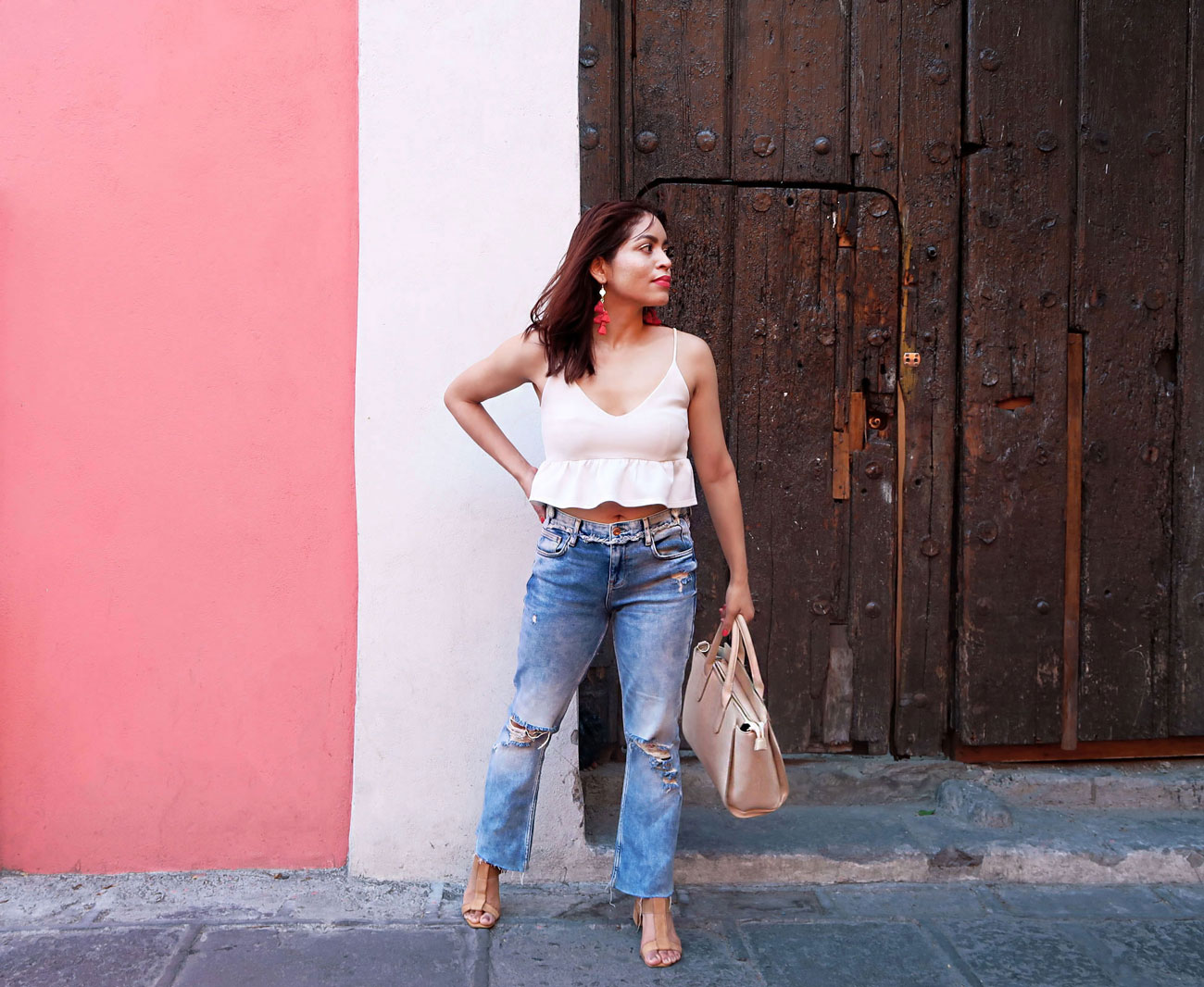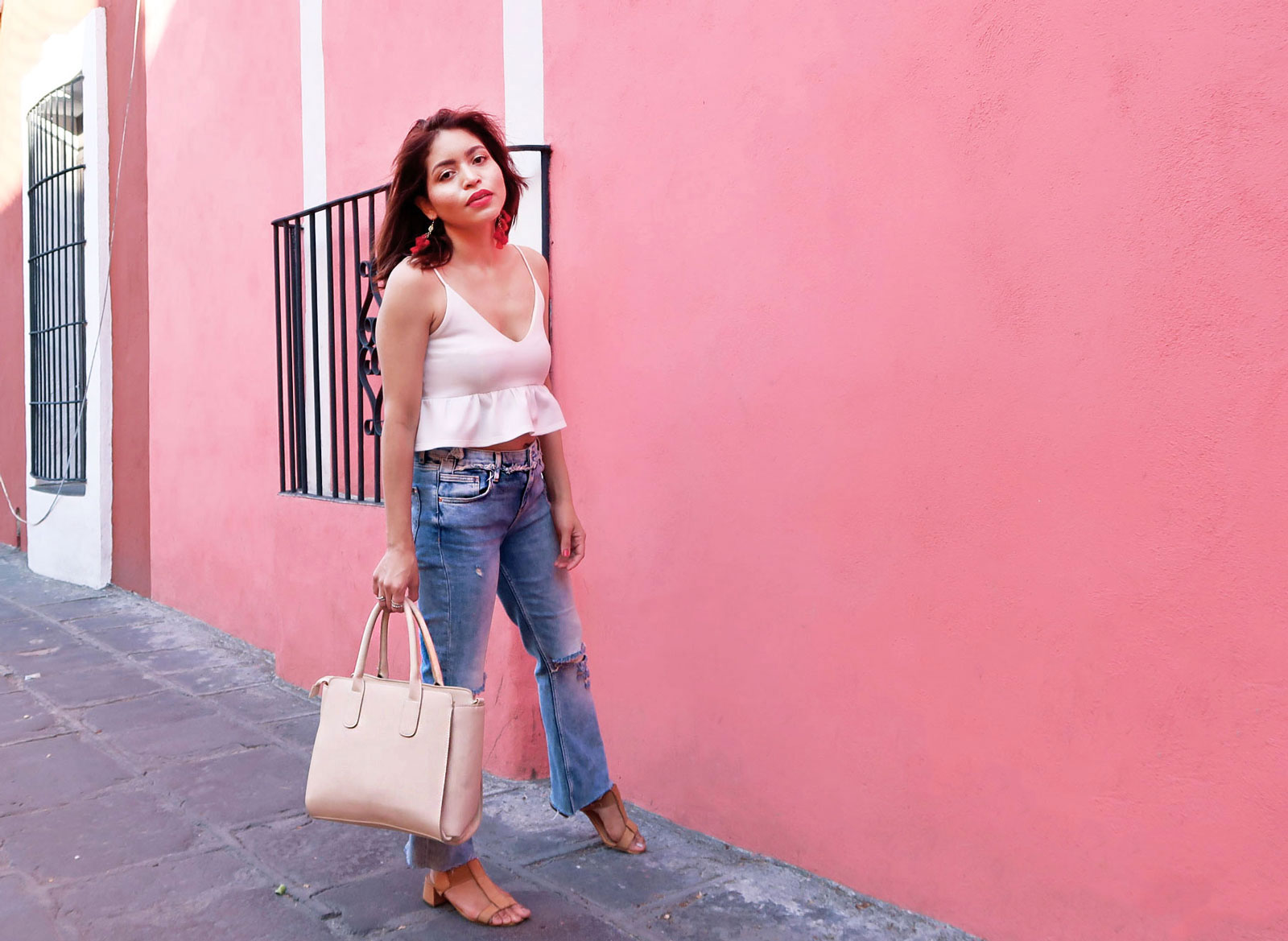 GET THE LOOK:
This post contains affiliate links. I get a small commission for purchases or clicks made through them.