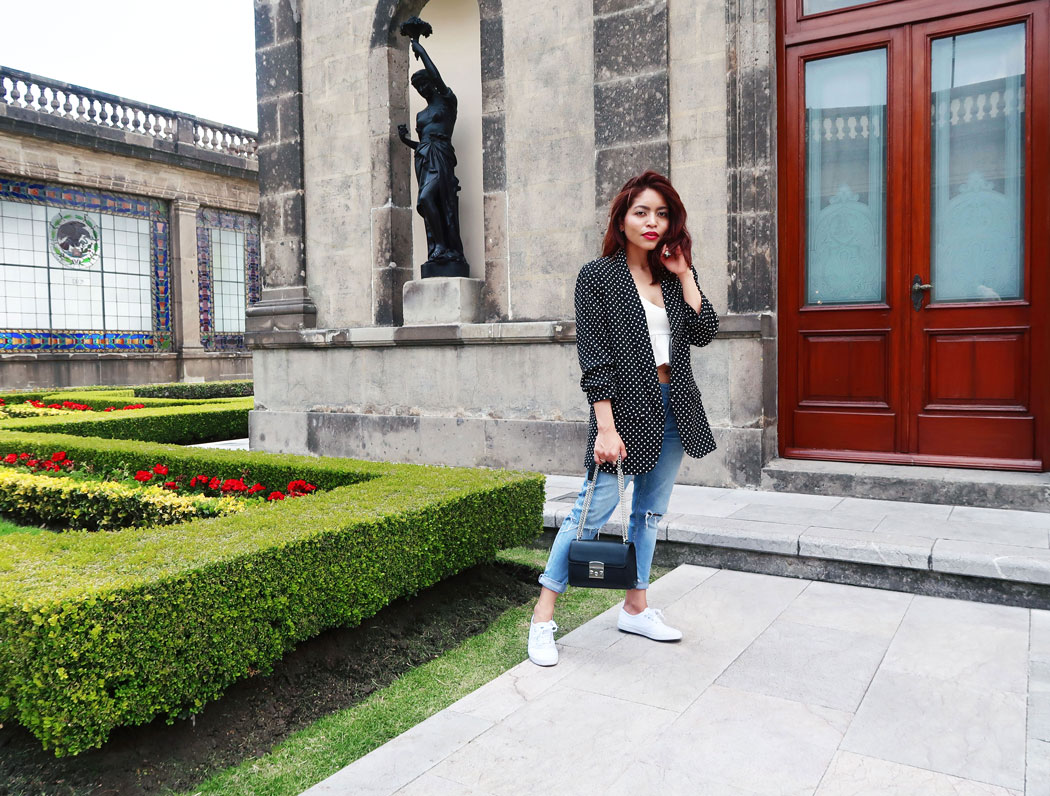 Last week we took a quick trip to Mexico City, where we visited the Chapultepec Castle, home of the French monarchy that ruled Mexico for a few years during the late 19th century. Its opulent arquitecture and decor contrast with impactful art pieces that tell the story of opression and fight of the Mexican people for independence through their history.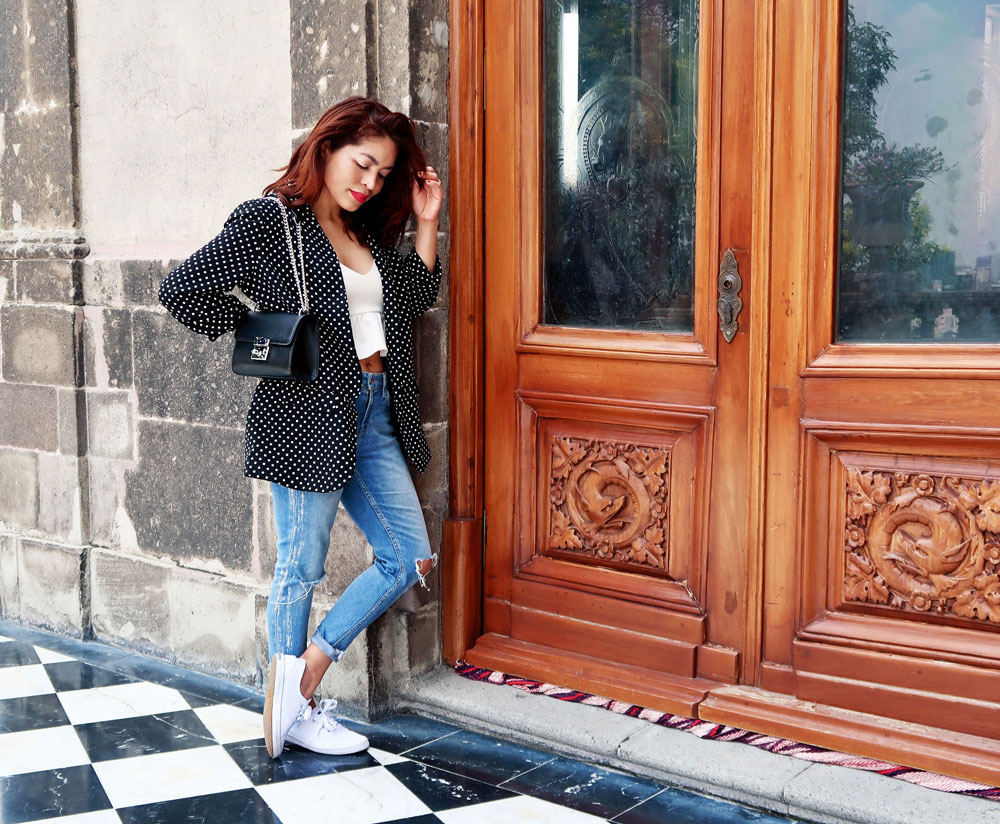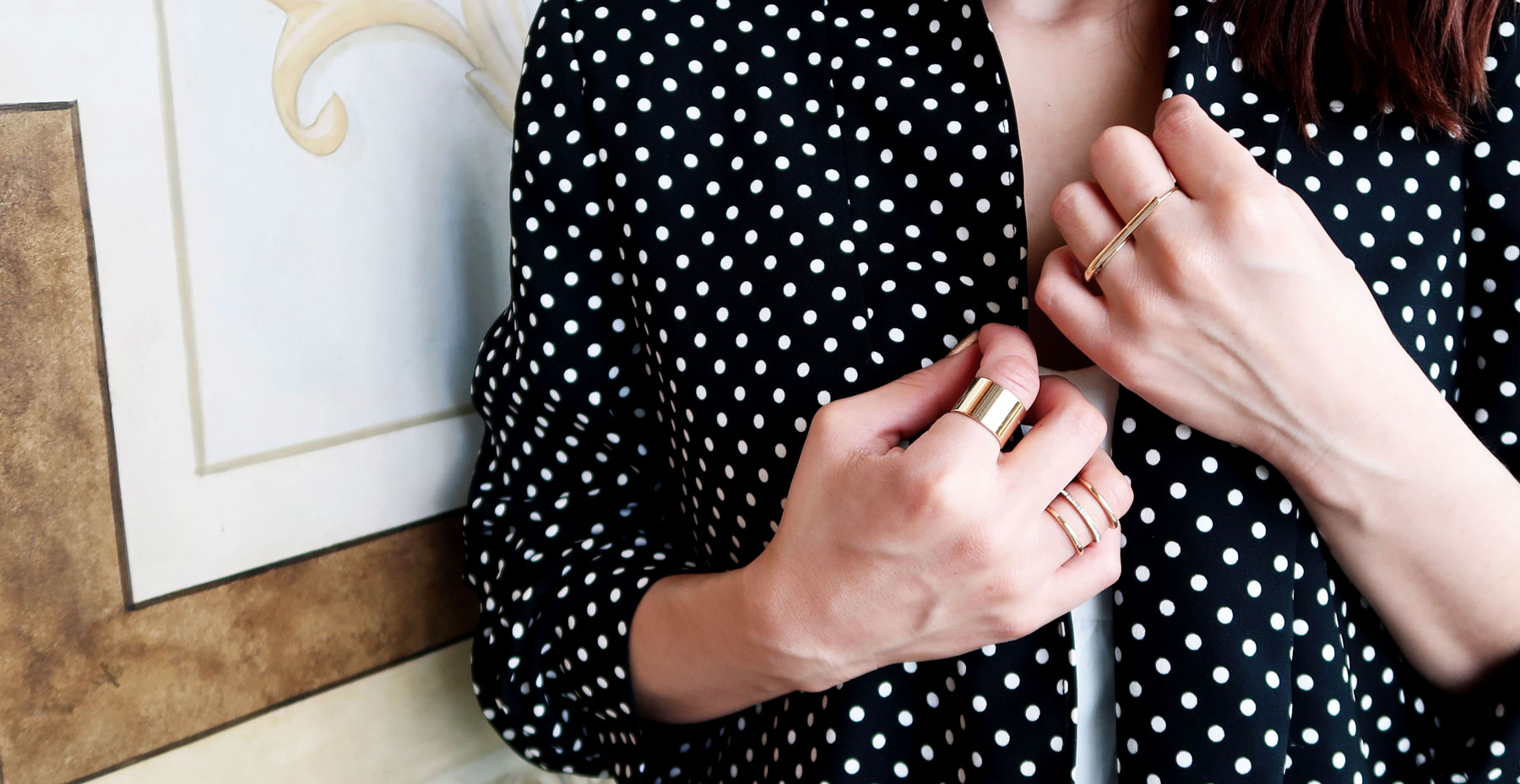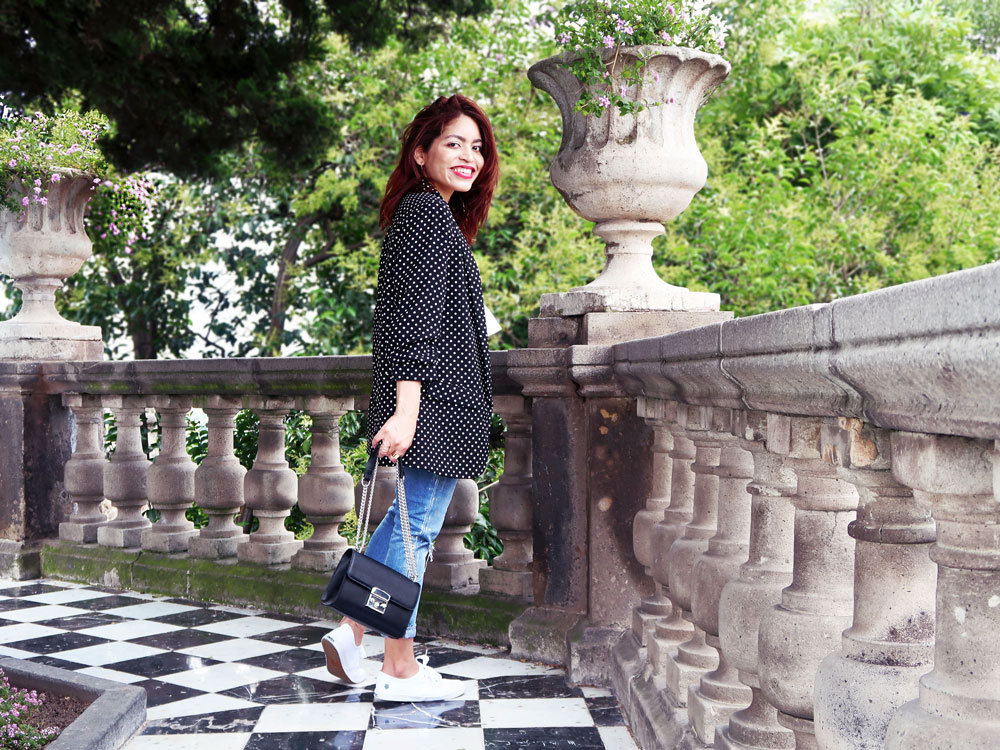 Bring a trusted comfy pair of shoes, because this place it's at the top of a hill. Don't let the smile on my face fool you: it was the first time I wore these sneakers and my feet were literally killing me. Extra tip: Buy (and drink) water at the entrance, as it's not allowed once you're up there completely dehydrated.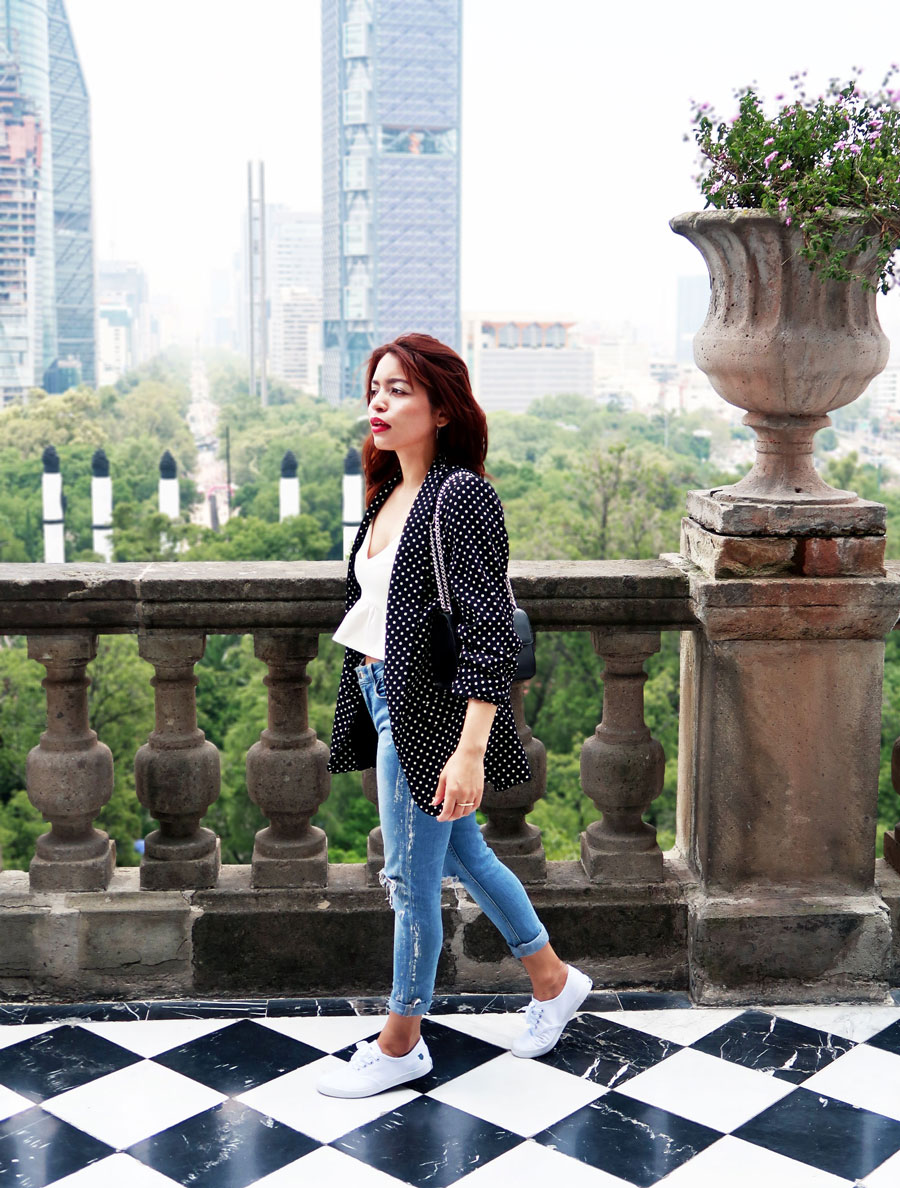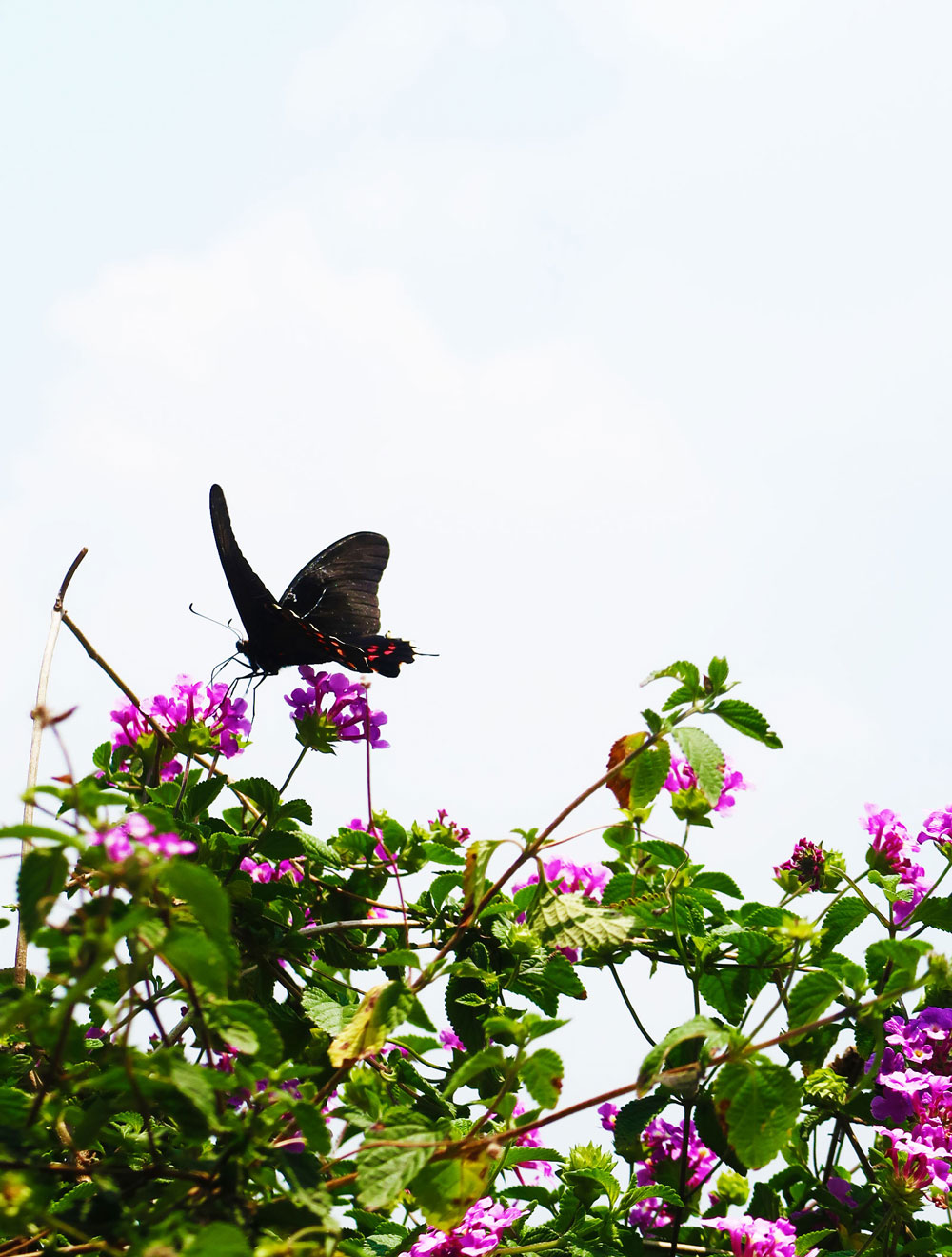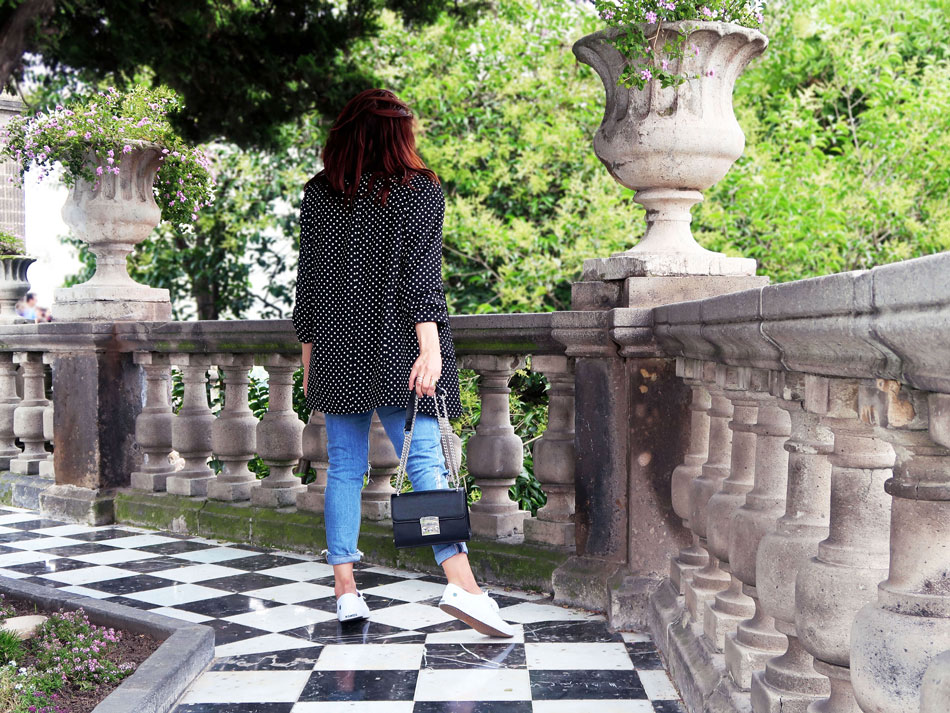 Last time I was in Venezuela I almost stealed my aunt's 80's dotted trousers; I endeded up prioritizing other items that left zero space for them on my suitcase, but haven't been able to stop thinking about them. So, the minute I saw this blazer at Zara I knew it had to be mine! It's the kind of print I'll wear forever. Hopefully, it'll last forever too and become a piece that my daughters/granddaughters treasure.
GET THE LOOK:
This post contains affiliate links. I get a small commission for purchases or clicks made through them.