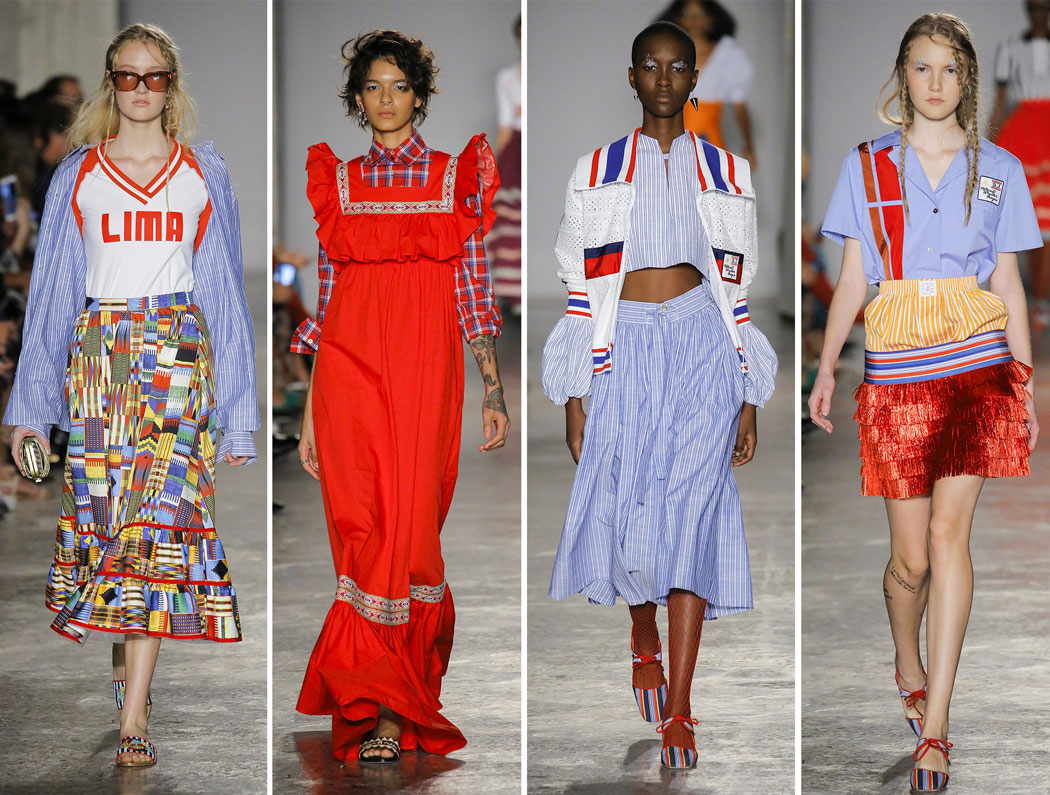 Photo Credits: Vogue.
No message could have been any clearer
If you wanna make the world a better place
Take a look at yourself, and then make a change.
Looks are words for the Italo-Haitian designer Stella Jean. In times when the most substancial thing about fashion is what celebrity endorses you, or who you get to sit on the front row, she's a storyteller with a message. Her Spring Summer 2018 collection is a beautiful tribute to the eternally rich andine textile.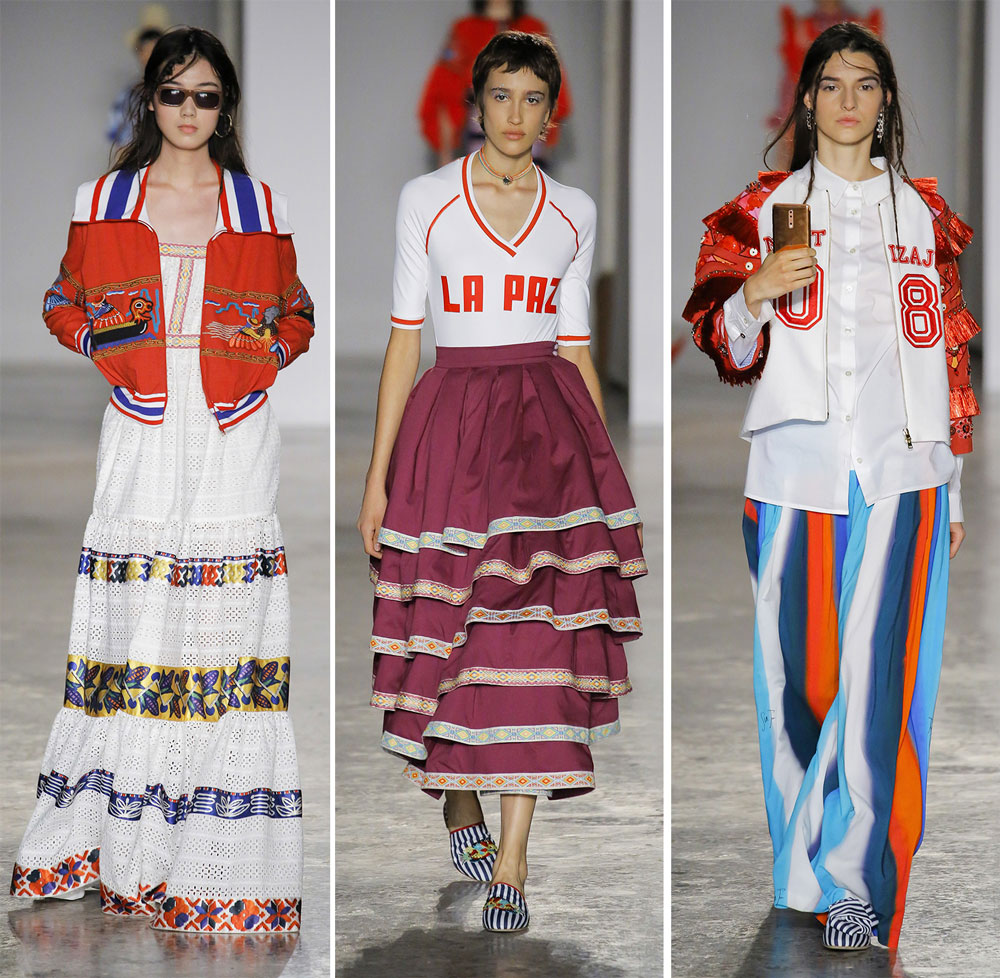 Bolivia's Cholitas are the ultimate icon of fashion rebelness; once banned from public places, they fight against cultural segregation sporting with proud their traditional customes. No wonder they became Stella's main inspiration. Monochrome suits got a twist with colorful striped sandals. There were some interesting yuxtapostions: Flannel under ruffles, a classic shirt under a sporty top and bombers over ethnic printed dresses. The tassel skirt+boxer combo? Not so wearable, but it gave us some real DIY inspiration. My must haves items? Aka: the things I wish I could buy: the typographic t-shirts with the names of Bolivia's and Peru's capital cities!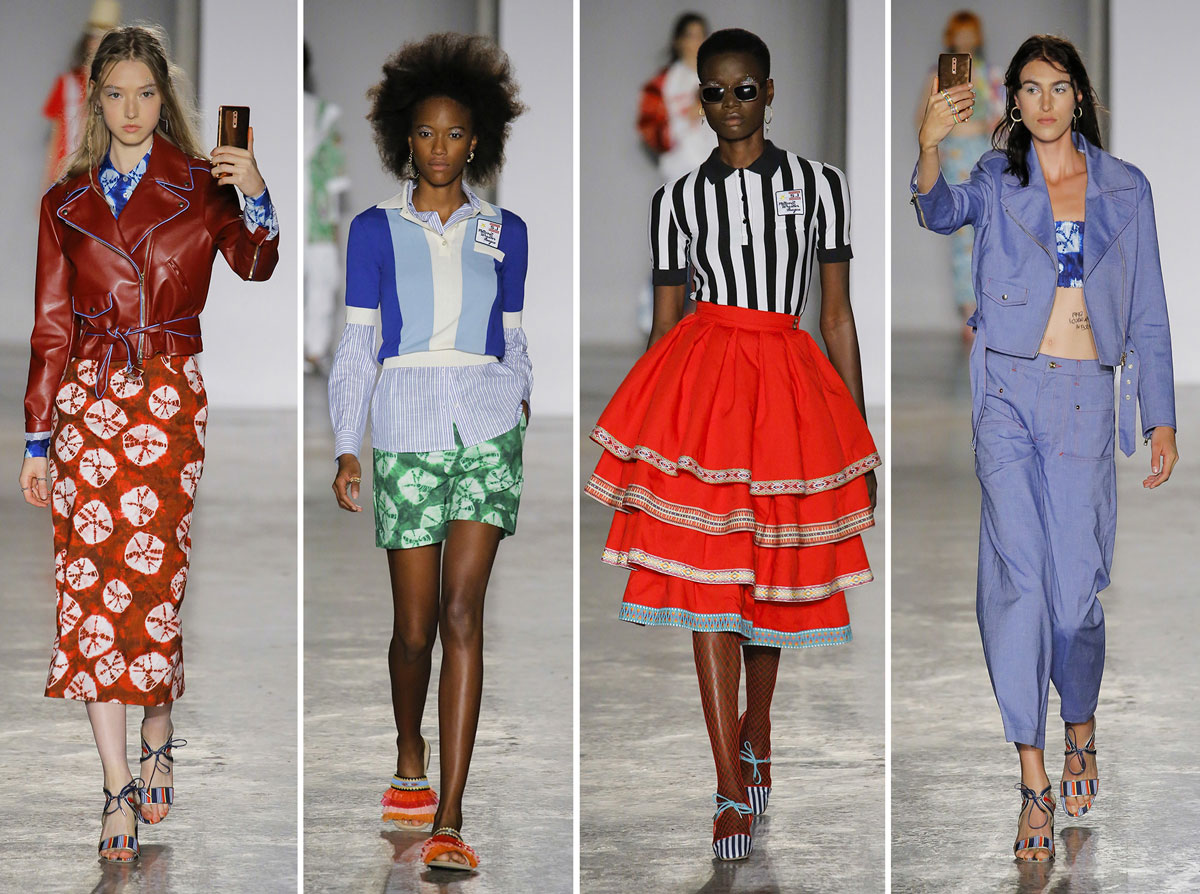 African rythms and Michael Jackson's Man in he Mirror were the soundtrouck of the show, proving that in a divided world, opposite cultures can dialogue. Designed for the contemporary, hyperconected women who's socially engaged and not afraid of embracing the cause of others like her own, Jean's clothes trascend their aesthetical form to become a tool for representativeness and the reivindication of authenticity.