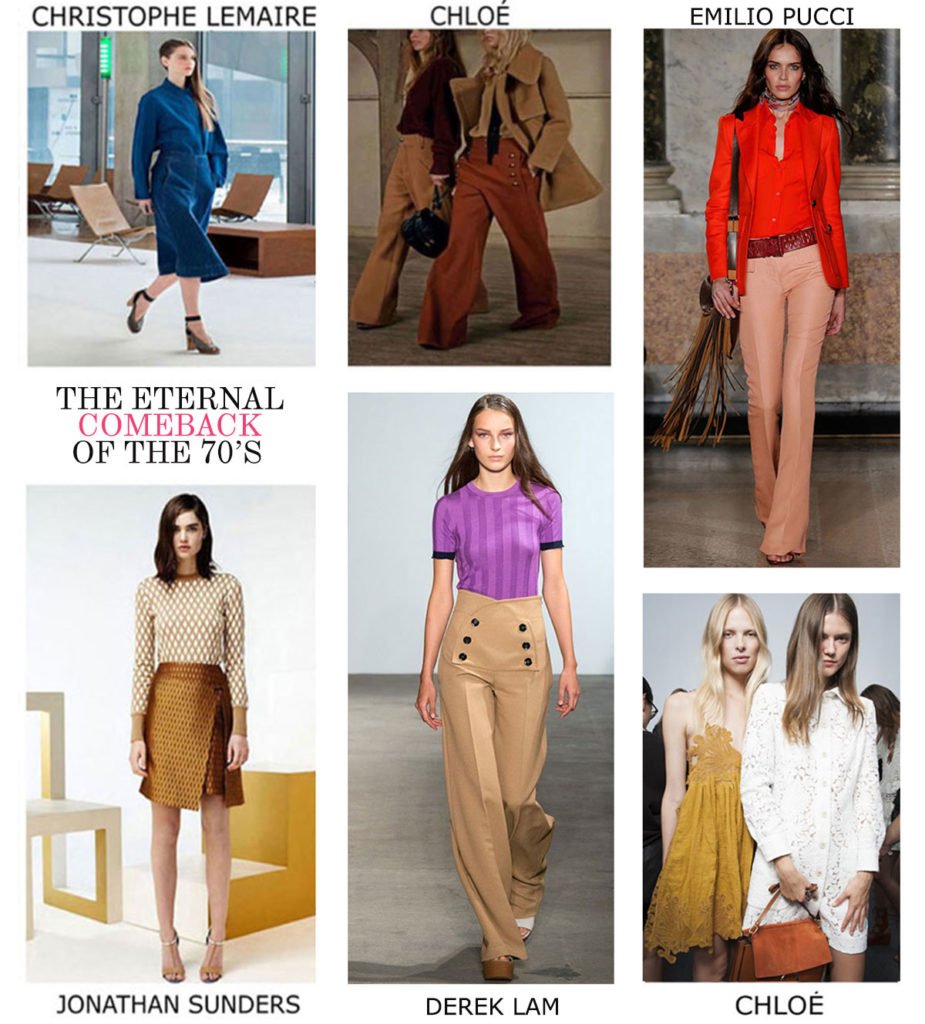 PHOTO CREDITS: Christophe Lemaire, Chloé, Emilio Pucci/Indigital, Jonathan Sunders, Derek Lam/Indigital, Chloé/Indigital.
With the rise of the much feared culottes, the 70's have made a huge comeback…again. The era that started self-expression through clothes have become the most predictable fashion trend ever: every two seasons the fringed bag is the new "it bag" and flared pants fight for a spot in our already skinny jeans-fulfilled hearts and closets.
Yet somehow the new approach feels clean and authentic. It's more about nostalgia than psychedelia and disco dancing; a call to slow down and live the simple life (it was a convulsed decade but we like to remember the fun stuff), and Gucci's fashion film featuring Lykke Li & the Lady Web reflects exactly that spirit.
A lot of designers took the literal road and did floral, kaftan and crochet. But for those of us who simply can't stand any more Coachella inspired anything, oversized pieces in structured shapes were seen at Chloé's pre-fall. For summer Christophe Lemaire showcased denim co-ords that felt bold and modern, and Peter Dundas really caught my attention with the cutouts, paisley motifs and sassy v-necks he presented at Emilio Pucci, along with those clashing colors suits that looked like Charlie's Angels attires.
THE COLOR PALETTE
Lots of yellow, brown and mustard.
 KEY MATERIAL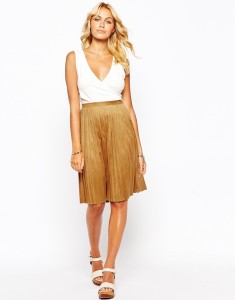 Fashion Union Faux Suede Pleat Midi Skirt
Suede.
                                                        BUY ONE THING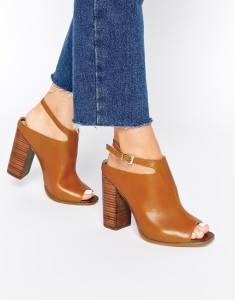 Chunky heeels, they're going to stay for a while.
What are your thoughts on the 70's comeback?