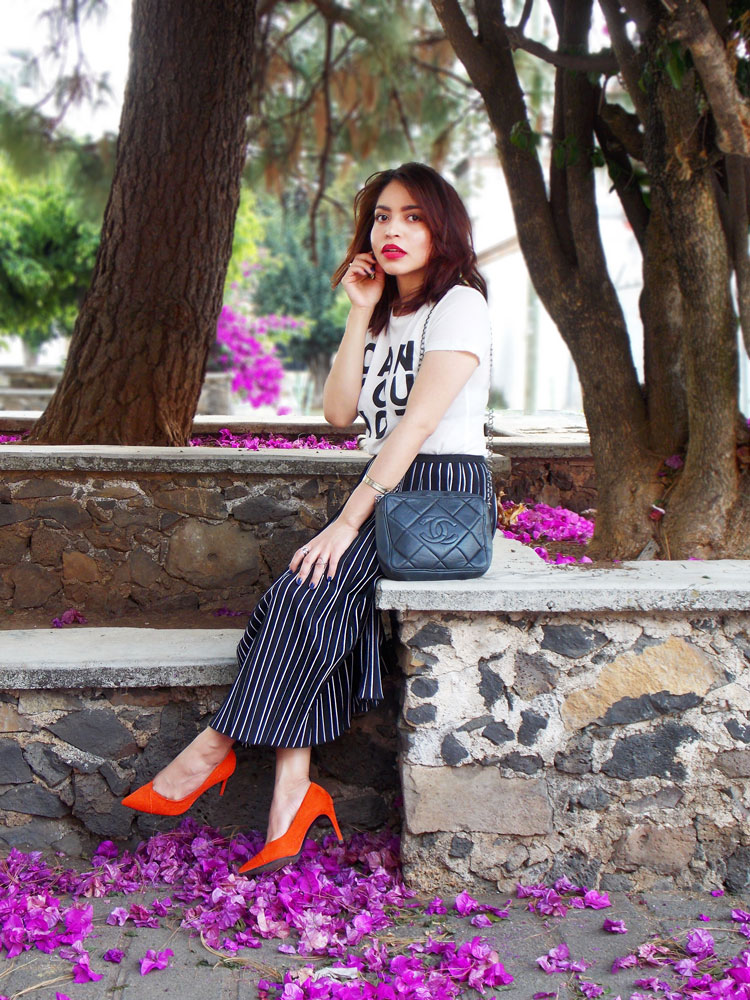 There's a sense of joy and accomplishment when your style projects who you really are and feel, when everything in your wardrobe seems to work perfectly together. This outfit has everything I like: classic shapes, girly vibes, graphic prints, a fun dose of color… and it came to me without overthinking. This not only means I know myself better than say, a few years ago, but also that I've gotten smarter about shopping. 
While I do try to make space for pieces with potential according to what I already own, I have no shopping rules but sticking to what excites me. I rarely pay attention to trends, at less there's one I'm loving at the moment (in which case I'll most likely blog about it).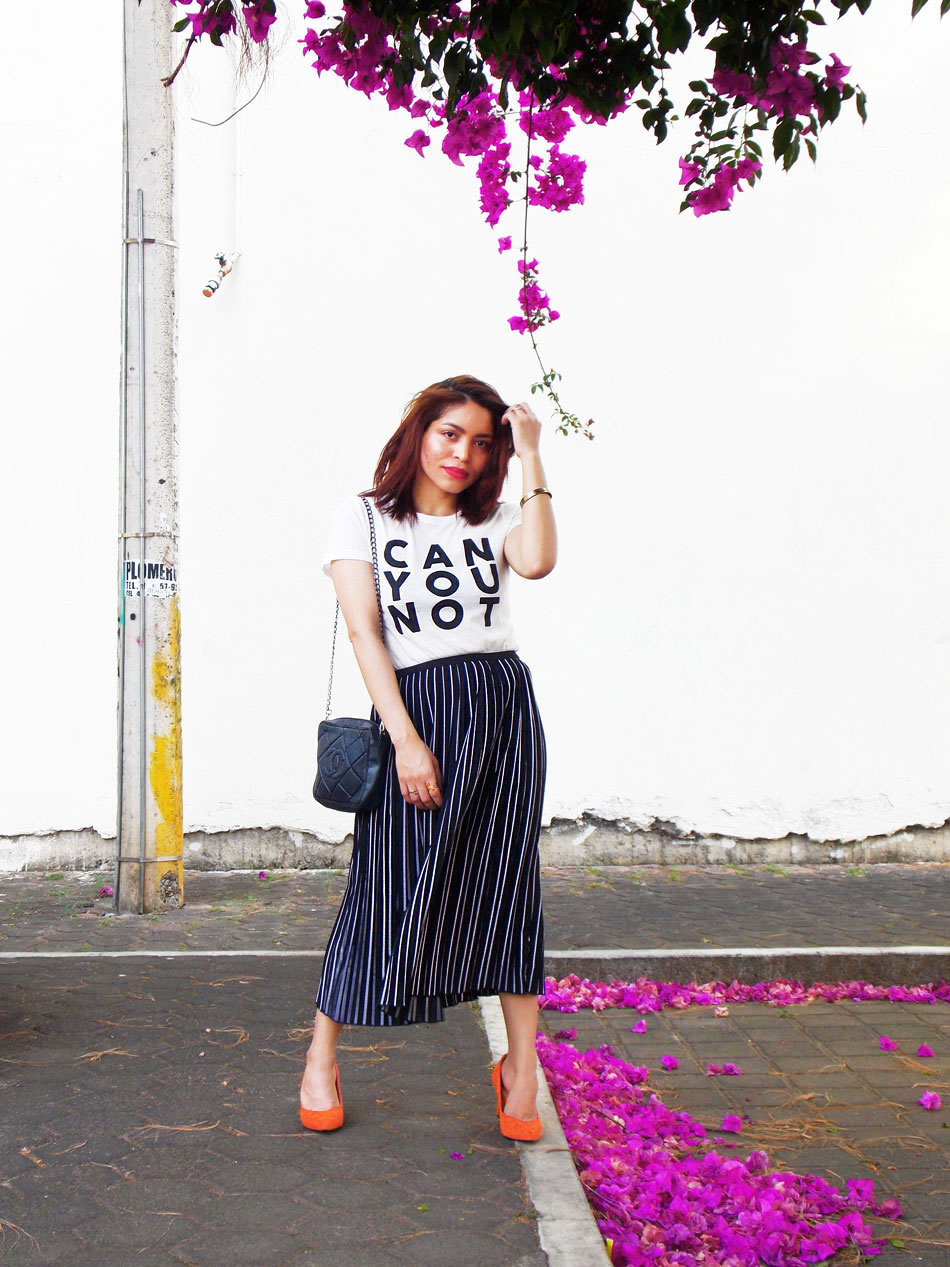 Cancel the outside noise for a second, forget about what everyone else is wearing. Style is supposed to make us happy, not slaves of what's in and what's not.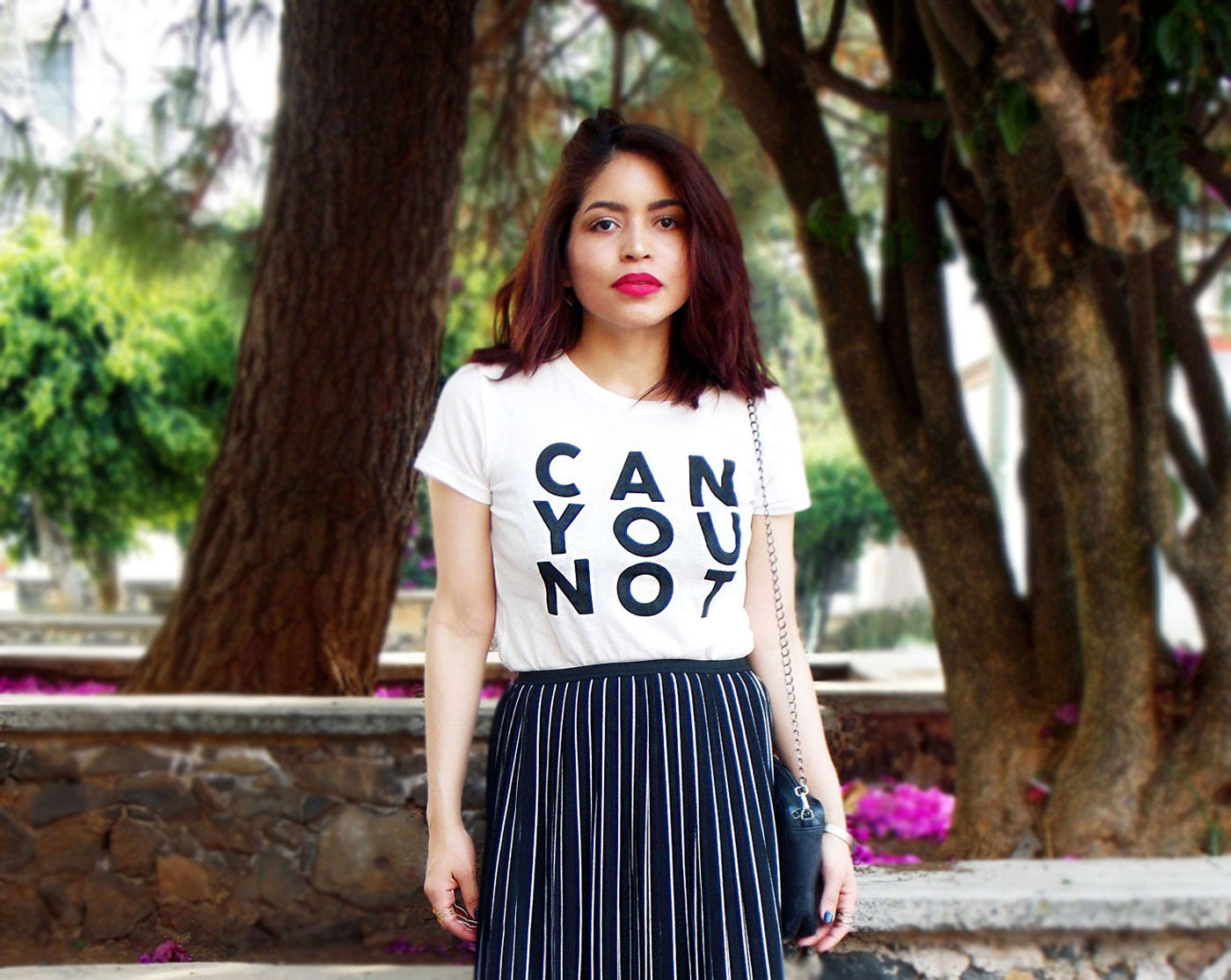 Top: Forever 21. Skirt: Highstreet. Bag: Vintage Chanel. Pumps: Zara.