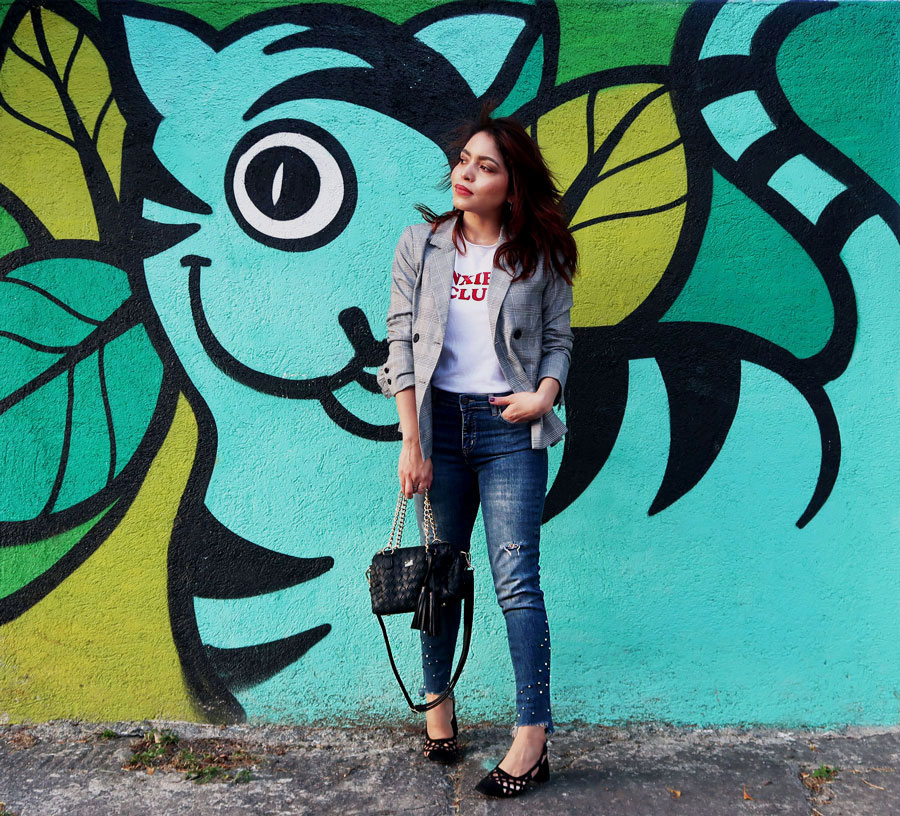 We took these photos before heading to the movies to watch Loving Vincent; unfortunely by the time we got there the tickets were already sold and as we found out later, it was a one function only type of thing. I was kinda pissed, kinda dissapointed as Vincent has always been one of my passions in life. I had just moved to a small venezuelan town when I discovered him: I didn't know anyone and had no internet, so I used to go to the public library on mornings and spend hours admiring his paintings on the books. I knew nothing about art or about his story, but felt in love with his use of color and vibrant energy since then.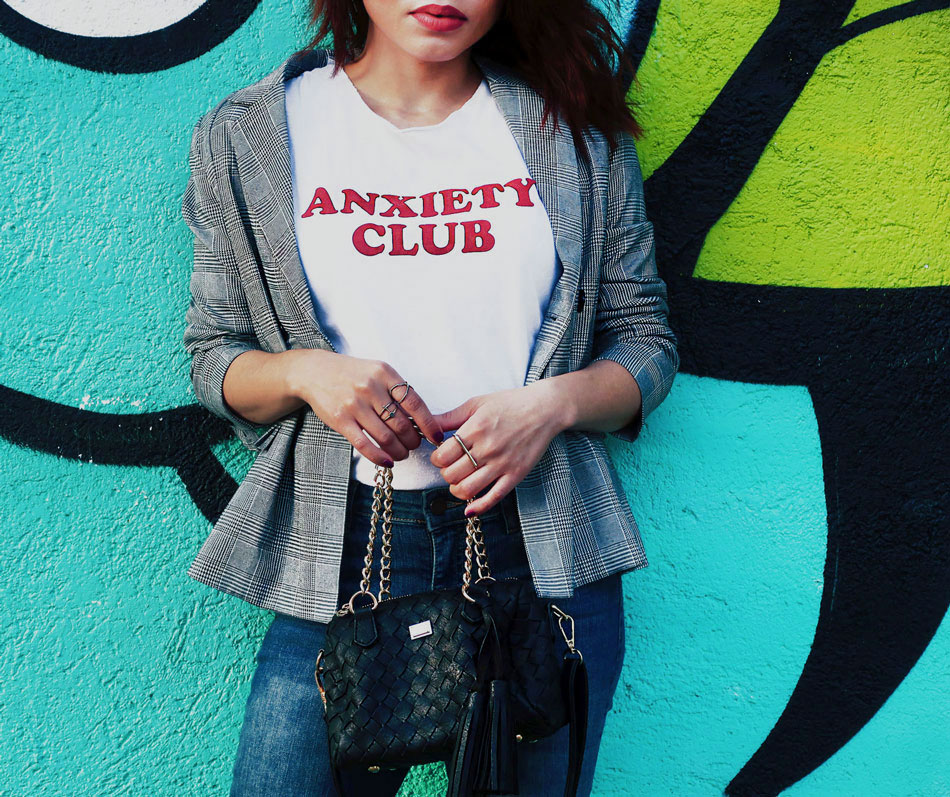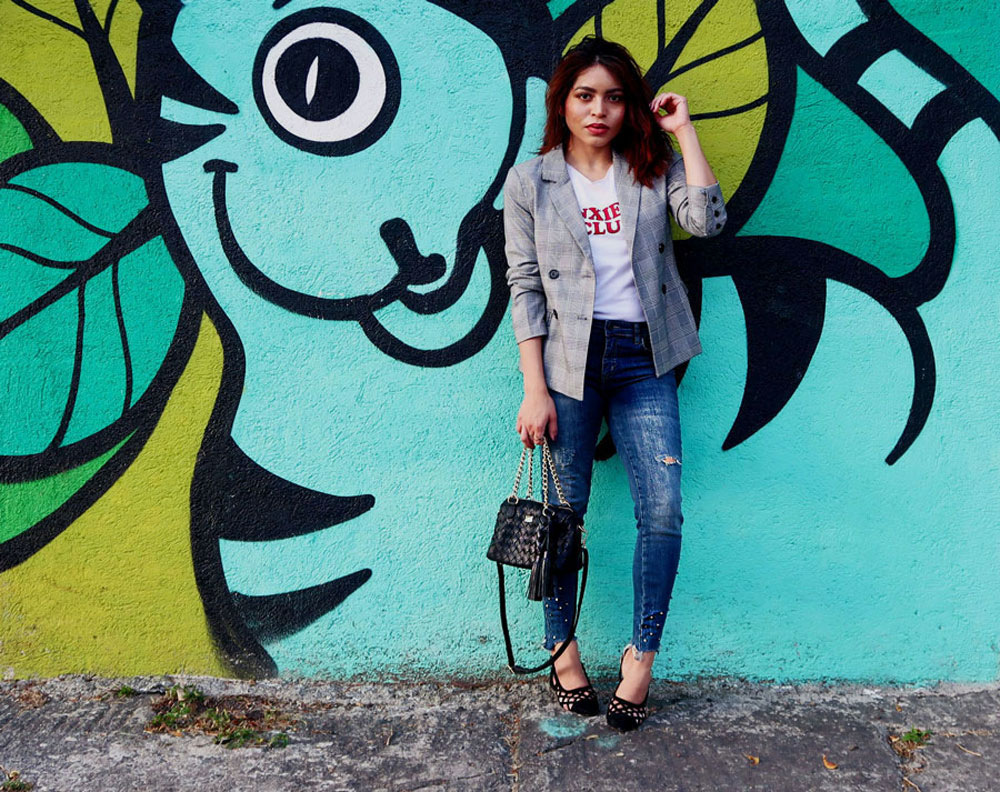 Now, onto the look: Yes, this is the check blazer everyone and their mother is wearing at the moment. Everyone is also wearing it over a typographic t-shirt. But hey, I'm wearing typographic everything since preschool and I love geometric prints, so this combo is totally my jam! I'm decided to make the most out of this purchase, because despite of being super trendy, it's also very classic, so expect more ideas on how to wear it on upcoming posts!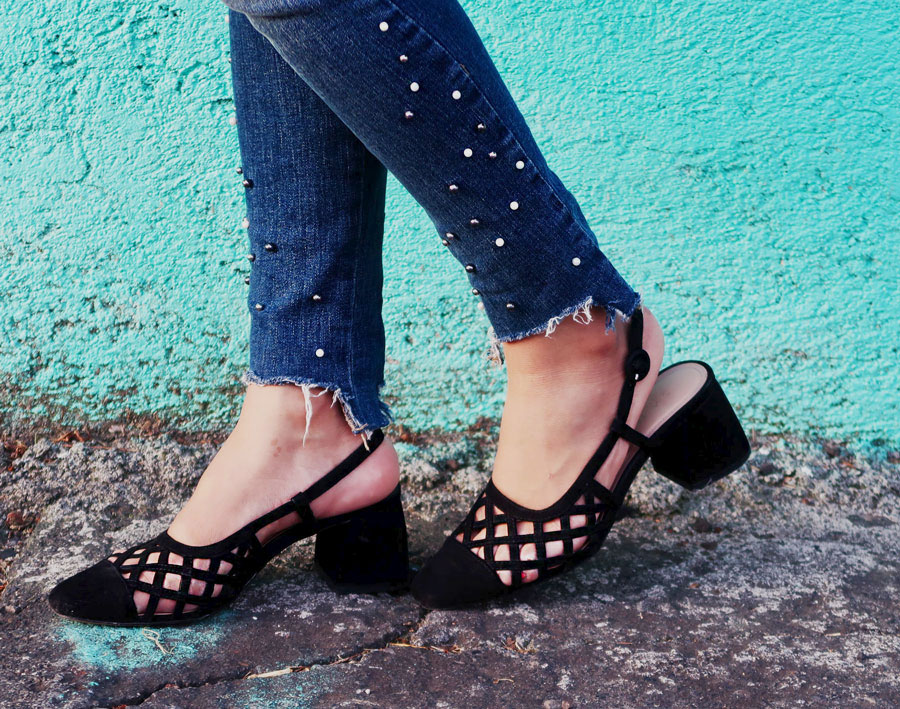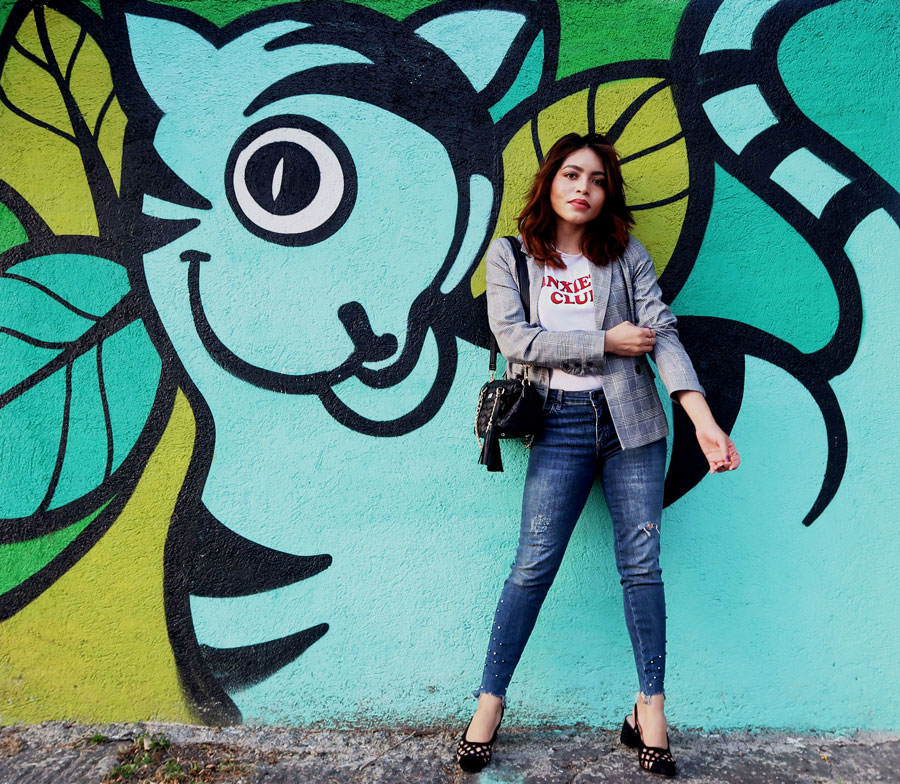 GET THE LOOK:
This post contains affiliate links. I get a small commission for purchases or clicks made through them.