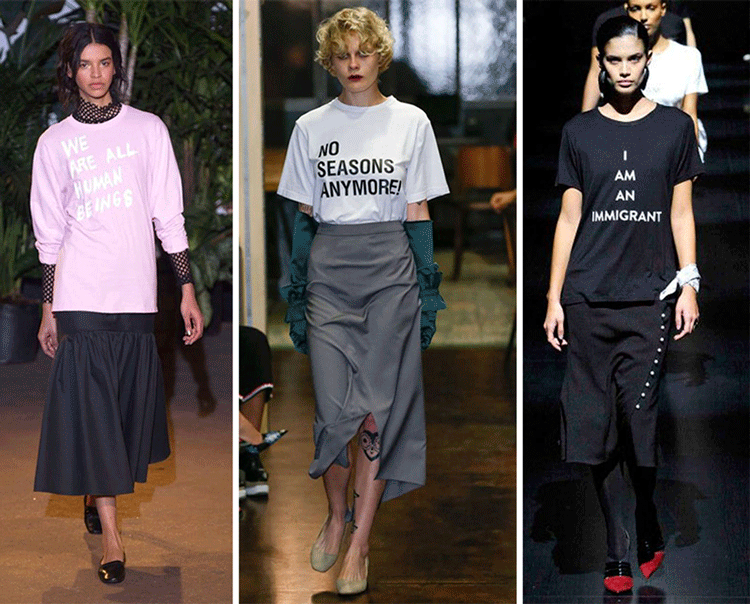 FROM LEFT TO RIGHT:
Creatures Of Comfort Autumn-Winter 2017 Ready to Wear. Photo Credit: Vogue Paris.
Chakshyn Ready to Wear Spring 2017. Photo Credit: The Business of Fashion.
Prabal Gurung Fall-Winter 2017. Photo Credit: Daily Mail.
Fashion isn't only about the it color, material or shape of the season. It can be a tool for political change and social justice. Creatures Of Comfort, Prabal Gurung and Christian Siriano speak up against intolerance, while Dima Chayun and Anton Yakshyn, the duo behind Chakshyn defeats preconceibed ideas about beauty and the current state of fashion with their "No Beauty Anymore!" and "No Seasons Anymore!" tees.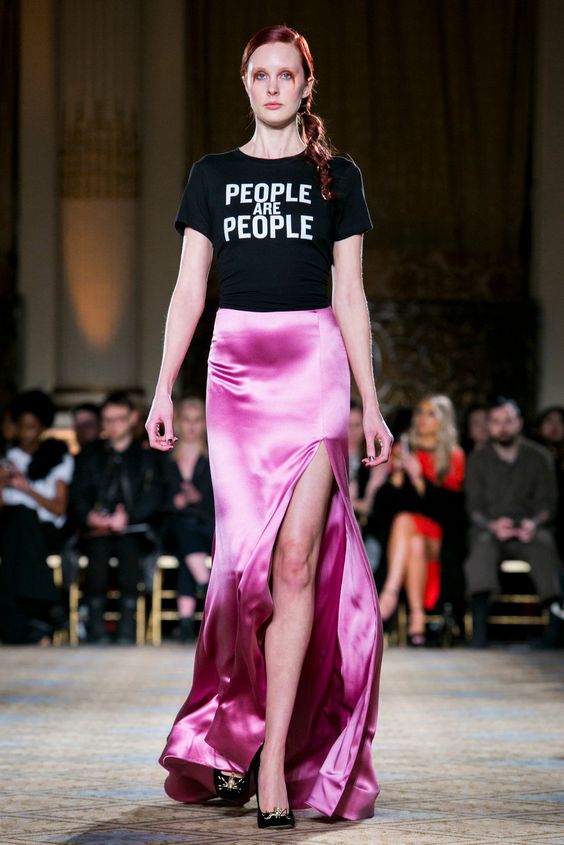 Christian Siriano Fall 2017. Photo Credit: The New York Times.
Ashish mixed the U.S flag colors, mexican wrestler makeup and Disney-like prints (that remind us the books we used to color when we were fearless dreamer childs) with pinterest motivational quotes. The message behind it? Only love and the pursuit of our dreams can get us through the tough times.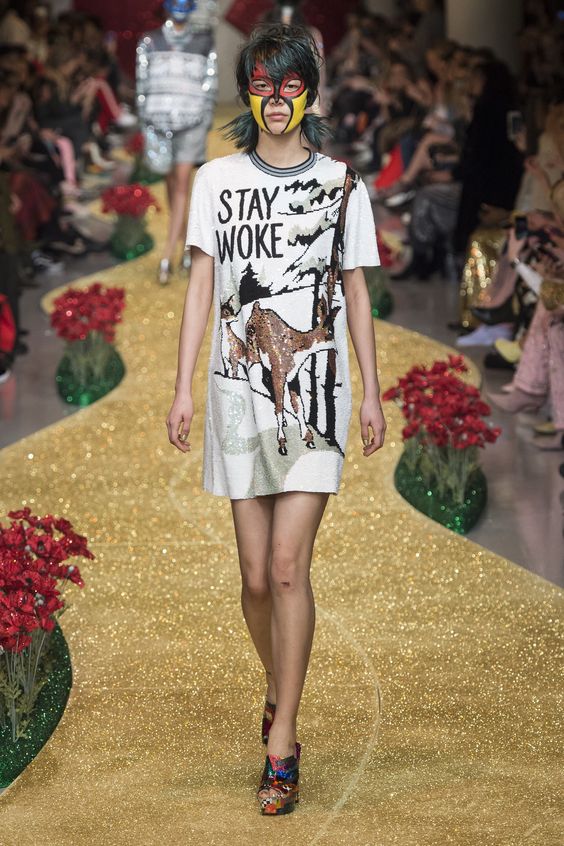 Ashish Fall 2017 Ready to Wear collection. Photo Credit: Vogue.
TOP PICKS:
This post contains affiliate links. I get a small commission for purchases or clicks made through them.