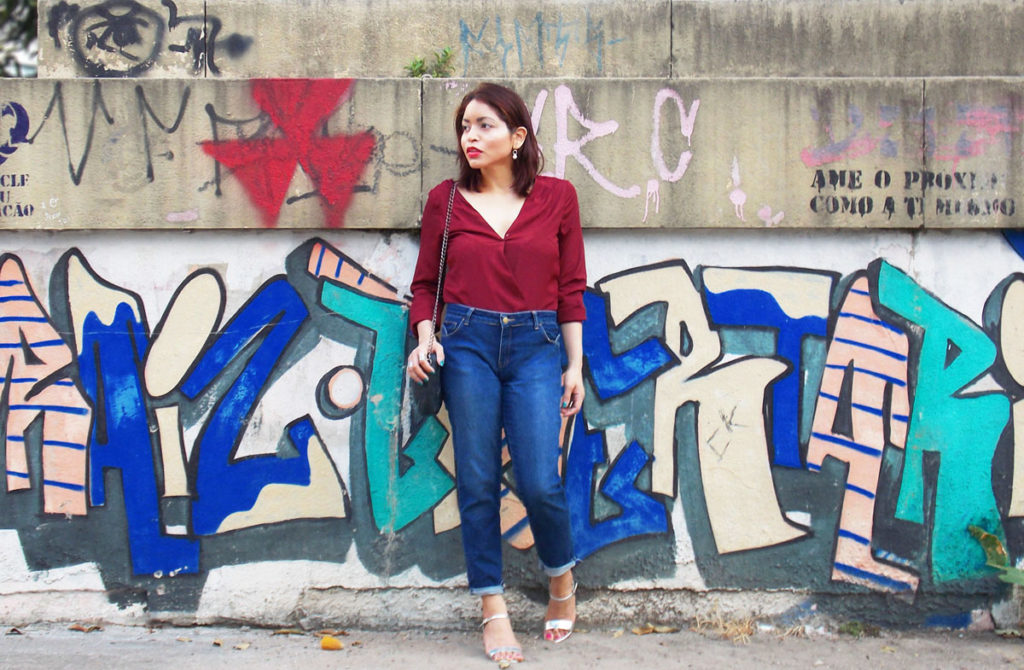 So, the hubby hates these jeans. Although I got them a little baggy on purpose, I wasn't really planning to join the mom jean trend, I just hadn't the patiente to get in the ridicoulous line for the fitting room at Zara. Also, I could fit better in them after coming back from Venezuela and eating a bunch of arepas. Against my husband wishes I'll keep wearing them!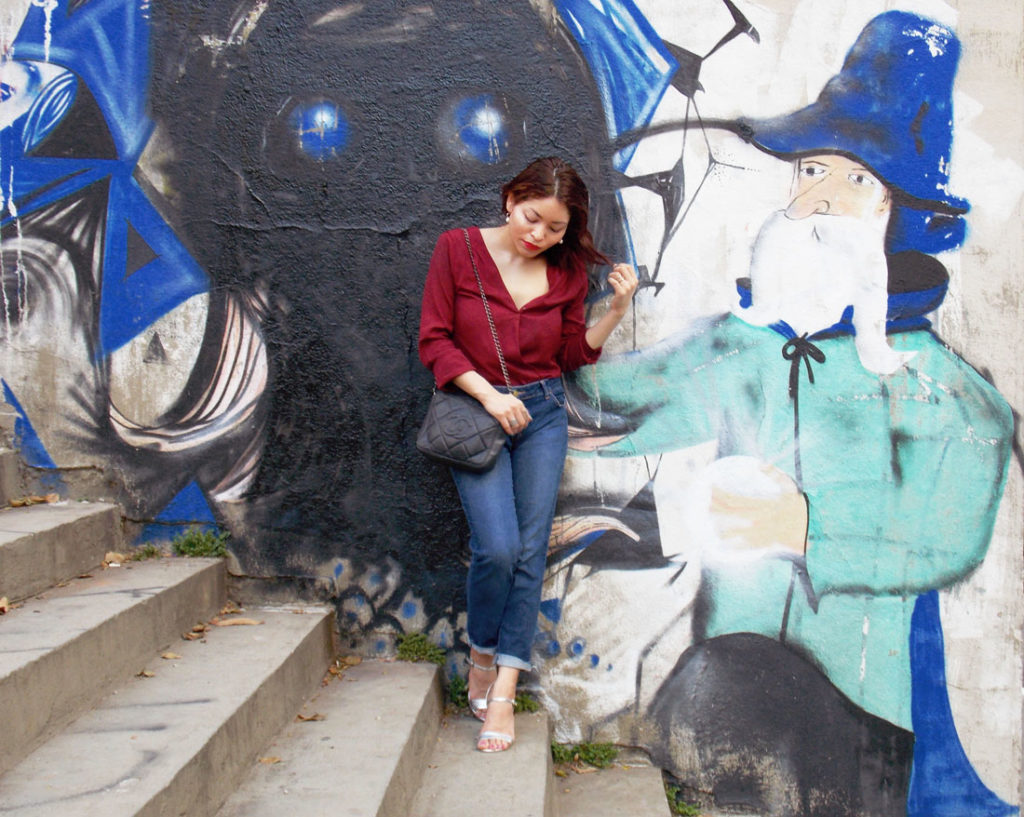 And because everything is a remix, this romper is making an appereance on the blog again, this time as a top. I think the neckline balances things out, while the metallic shoes add a fancy touch.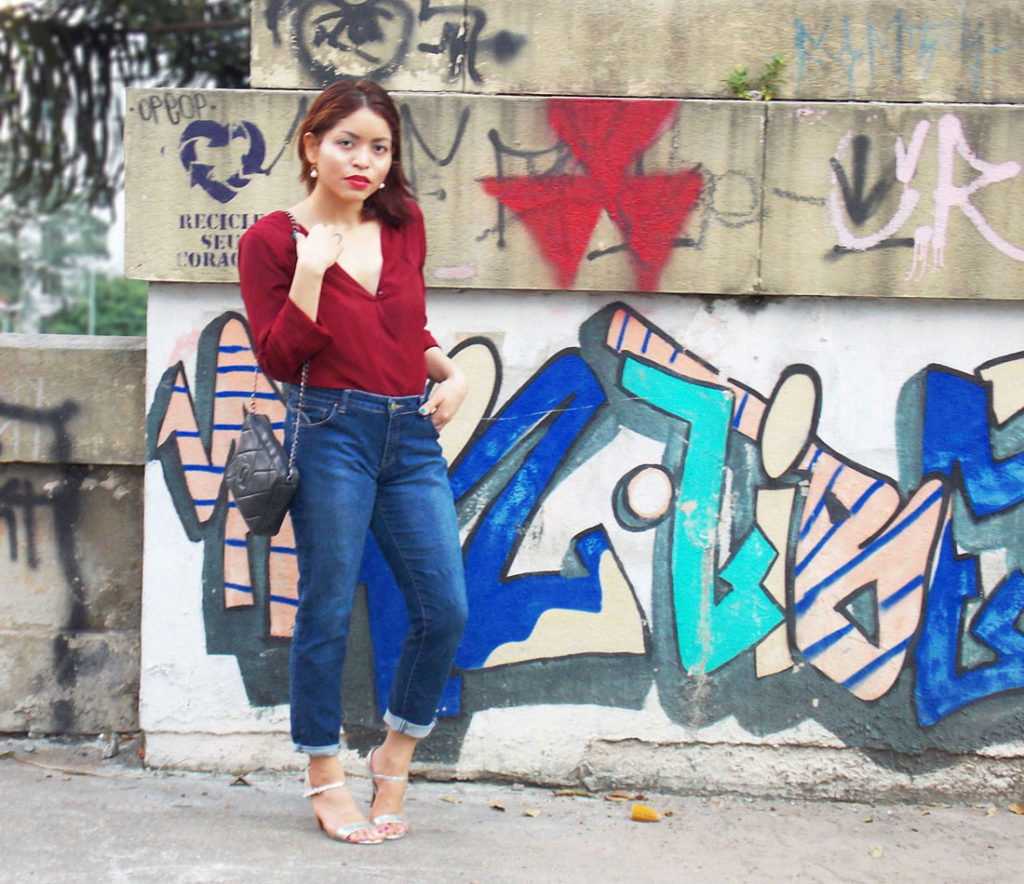 Is there anything in your wardrobe that your significant other totally hates?