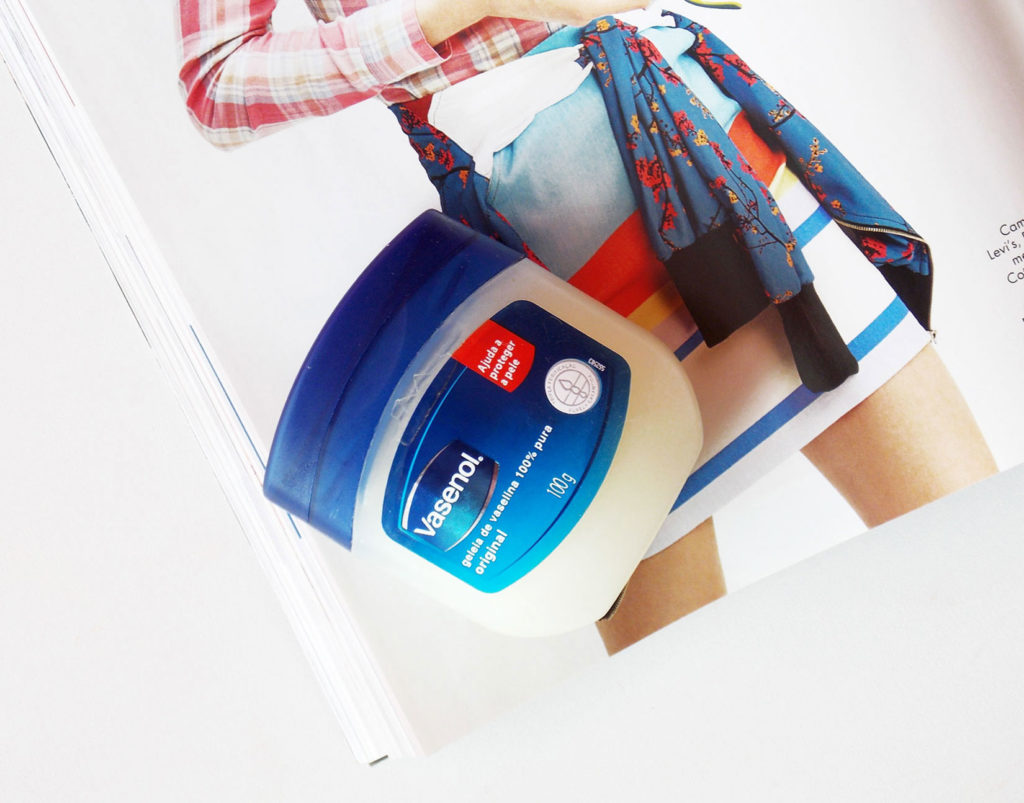 After months of suffering form dullness and blah skin I found my solution in a quite controversial and scary product: Vasenol, aka petroleum jelly. People tend to run away form it because: petroleum. But it's actually a highly purified and chemically inert ingredient, so there's not any risk of allergy, irritation or inflamation associated to it. I'm acne prone and I can promisse I'm ok with it! Also: doctors recommend it after lasers and other skin treatments because it helps in skin's healing process.
It can feel heavy, so I only apply a dab on my cheeks, forehead and chin and then rub it in. I tend to use it overnight or before doing my makeup and it creates a beautiful soft-luminous canvas for it. I do make sure I apply an extra layer of powder on the sides of the nose to keep any possible shine from showing through. My skin is that bipolar.
Now, beyond its super moisturizing properties (Those of you who deal wit dry skin know this is already huge!) it has no added benefits for skin. For antioxidant/anti-aging effects you'll need to incorporate another products to your skincare routine.
THE CONS
I have to say as much as I love it it's tested on animals and that really bothers me. I don't use it only because it's cheap and it works, but because my skin is really picky and it came to a point of desperation were it was flaking. I'll love to have easy acces to cruelty-free products, but sadly that's not the case where I live. If you care about this issue and already found a cruelty-free moisturizer that works wonders for your skin then definetely stick to it!