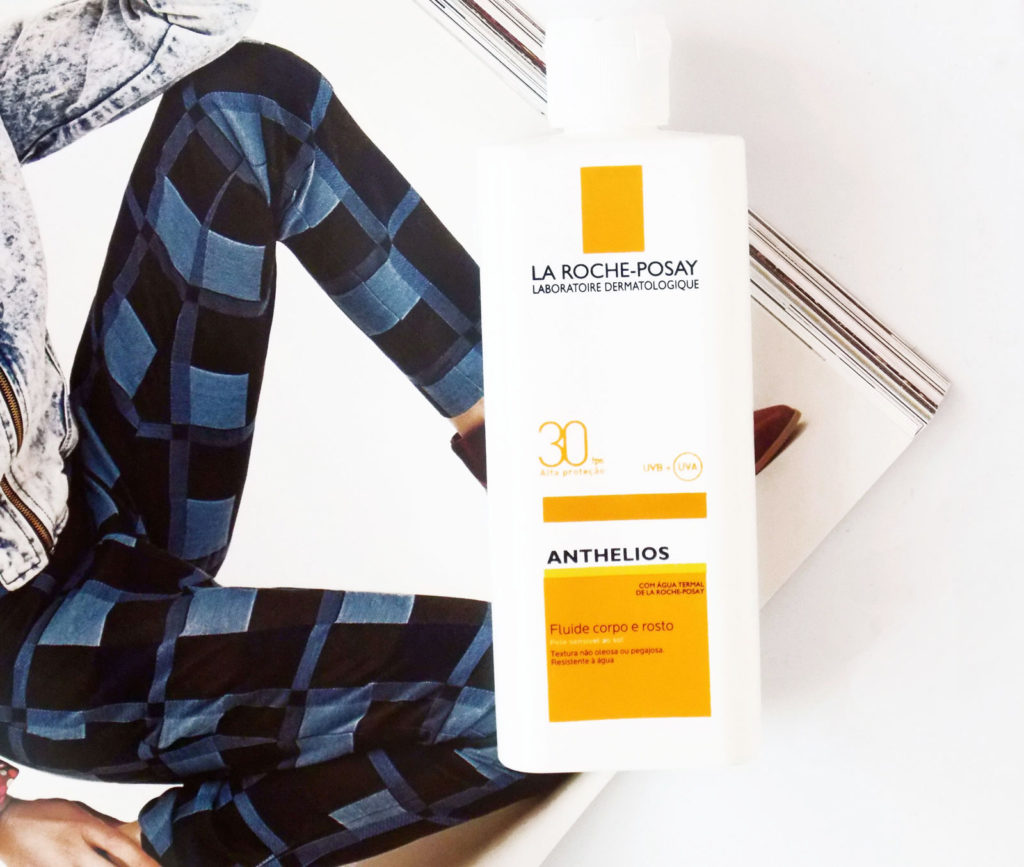 La Roche-Posay Anthelios 30 Sunscreen doesn't feel greasy or sticky. It's lightweight and blends into the skin quick and easily to a transparent finish. On my dry skin it feels like I didn't even apply anything. It's non comedogenic and has an almost medicinal fragrance, but it's not overwhelming and goes away in a sec.
This version can be used on the body as well, but I prefer to use it only on my face and go with a cheaper option for the body, since this is a "higher-end" brand we're talking about. It has been on the market for a while now though, so it's more affordable than most sunscreens here in Brazil.
THE BAD NEWS
I was so excited about this product until I realized it has alcohol listed as the fifth ingredient. Alcohol causes dryness, irritation and free-radical damage (and we use sunscreen to avoid this!!), so it's a bummer that dermo-cosmetic brands even use it. I'll be alternating between this and my favorite until I finish it.
Have you tried this or another sunscreen from the Anthelios line? Share your experience in the comments below!