The Low Poo technique has improved the health of my hair for good. For those of you who don't know it yet, it consists on removing sulfates (harsh detergents contained in shampoos) from our routines, as they interfere with hair's natural oils and end up drying it out. It also proposes to eliminate all traces of petrolatum, paraffins and insoluble silicones that can only be removed by these type of shampoos and are present in many conditioners, hair masks and styling products out there. I've already heard about this technique, but never really paid much attention to it until now: in a few weeks it has made a remarkable difference on the way my hair looks and feels. It's super shiny and smooth now! I'm currently using local products so I can't tell you that much, but I wanted to put togheter a list of shampoos and conditioners available practically anywhere and free from the aforementioned substances that I really want to try, for a gentler cleansing and moisturizing routine.
1. No Frizz Living Proof, Shampoo.

Its patented molecule (OFPMA) preserves hydration and controls frizz.
* All Living Proof products are free of sulfates, oils and silicones.
2. Vitamino Color A.OX L'Oreal Professionnel, Shampoo.

Contains a mix of antioxidants that promise to protect extend the color for longer.
3.  Awapuhi Ginger OGX, Reapairing Shampoo.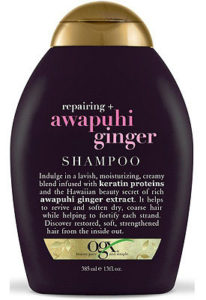 Formulated with keratin protein, it's speciallly suited for dry/damaged hair.
* All OGX shampoos are sulfates and paraben free, ideal for people who has allergy to these substances. The brand does not test on animals.
4. Color Extend Magnetics Redken, Shampoo.

It promises to seal and extend the coloration.
5. BC Color Freeze Schwarzkopf Professional, Shampoo.

It contains collagen and ceramides and it's also paraben free.
6. 3 Minute Miracle Smooth Aussie, Minute Miracle Hair Smoothing Conditioning Treatment.

It contains australian jojoba seeds and jasmine to help reduce frizz and dryness.
* All Aussie conditioners and masks are allowed in the Low Poo technique.
7. Elements Lightweight Renewing Conditioner Wella, Conditioner.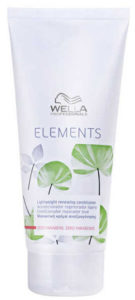 It promises to moisturize and nourish hair thanks to its forrmula enriched with natural and organic actives, promoting the protection of hair's keratin. It doesn't contain parabens or colorants.

ON THIS POST:
This post contains affiliate links. I get a small commission for purchases or clicks made through them.