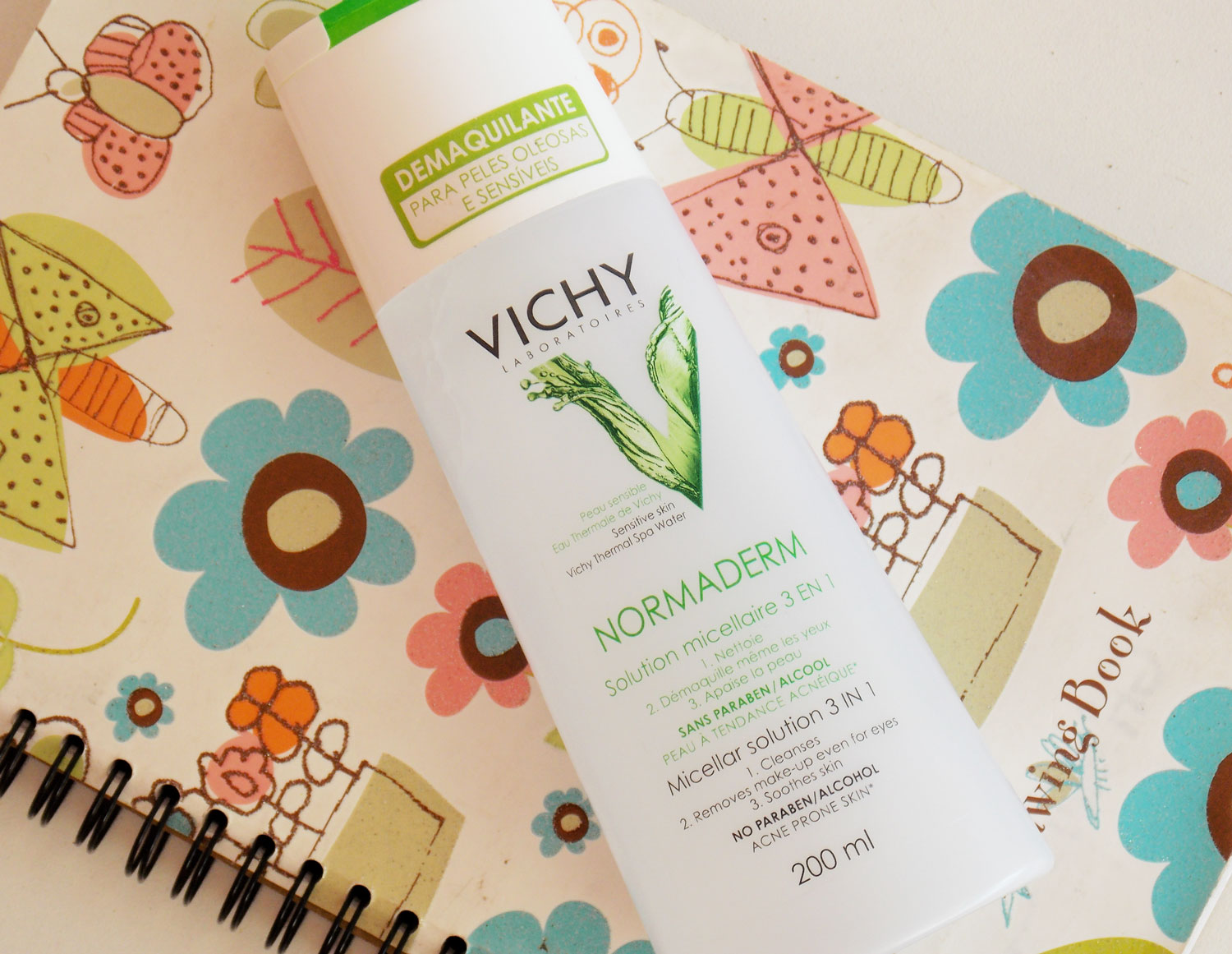 When my skin crisis began I decided to invest in products a little more expensive than I would regularly buy to prevent more damage. That's how I found Vichy's micellar solution, a paraben-free makeup remover specially formulated for sensitive and acne prone skins that contains thermal water and promises 3 effects in 1: cleanse, remove makeup eye and sooth skin.
It does give a soothing effect without leaving any greasiness behind and feels fresh so I like to use it as a morning cleanser. It also contains zinc which helps to control oiliness and the best part is that there's no alcohol in it; this is great considering how harmful alcohol can be for the skin.
Averall I think it's a good product for sensitive skins but it's just not my favorite. Here's why:
If you use

 

waterproof mascara you'll need a lot of

 

patience
And you might not remove it completely... I think for non waterproof mascaras it won't be such a problem but keep in mind that a creaamy or oily product is always best to remove eye makeup. 
It has a citric smell but nothing special
I haven't noticed how much attention I pay to this but I really think that nice smells can make our routines more pleasent, especially tedious ones like removing our makeup.
It doesn't have

 that

 

slightly

 

oily

 

texture that

 

caracterizes

 

micellar

 

waters -and I personally like- but this can 

be a

 

plus for

 

those

 

who prefer

 lightweight

 

cleansers

.
Have you tried it? If so, please share your experience below!
This post contains an affiliate link. I get a small commission for clicks or purchases made through it.