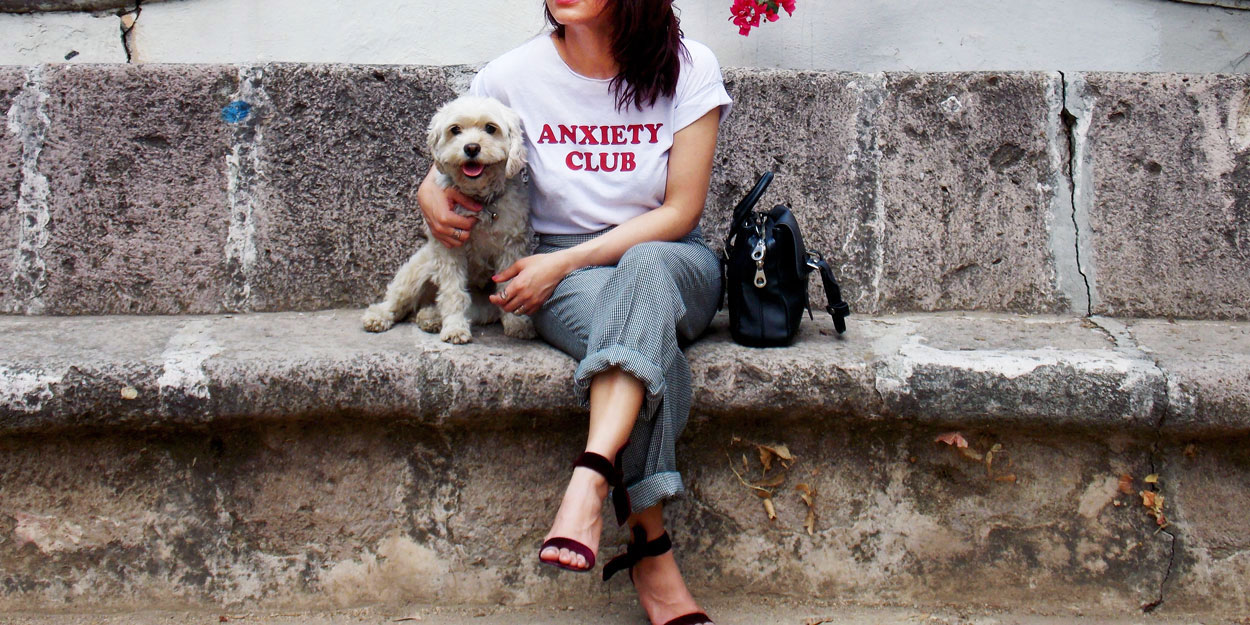 It's the second time we try to photograph these pants without succes. We took these few pictures before running out of battery, checking (twice) that the replacement pack didn't work, and after spending all our money (to get a new one) on a plant called Sea Foam we bought from an old man on the street.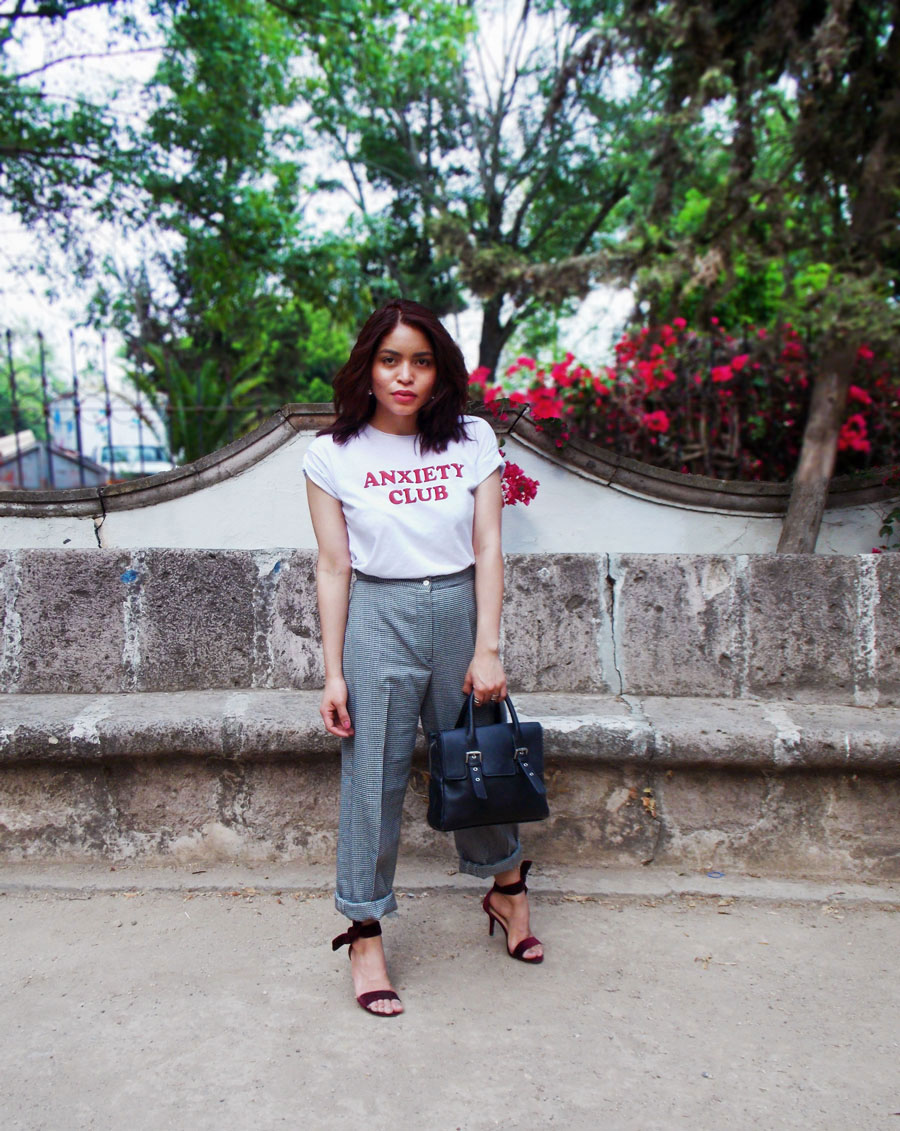 Getting our first plant after living like nomads for the last few years feels like finally settling down, comitting to a place and make it our home. Honestly, I thought I wasn't ready yet, but the weird beauty of this plant spoke to me across the street. It just felt like the perfect fit for this new beginning. Luckily, it's not high mainteinance at all, so we could eventually travel without feeling the guilt of killing a living organism.
About the look: I stole the trousers from my aunt and felt the irrepessible need to pair them with… You guessed! A graphic top. I went for contrasting doses of red and wine and loved the result!
GET THE LOOK:

This post contains affiliate links. I get a small commission for purchases or clicks made through them.