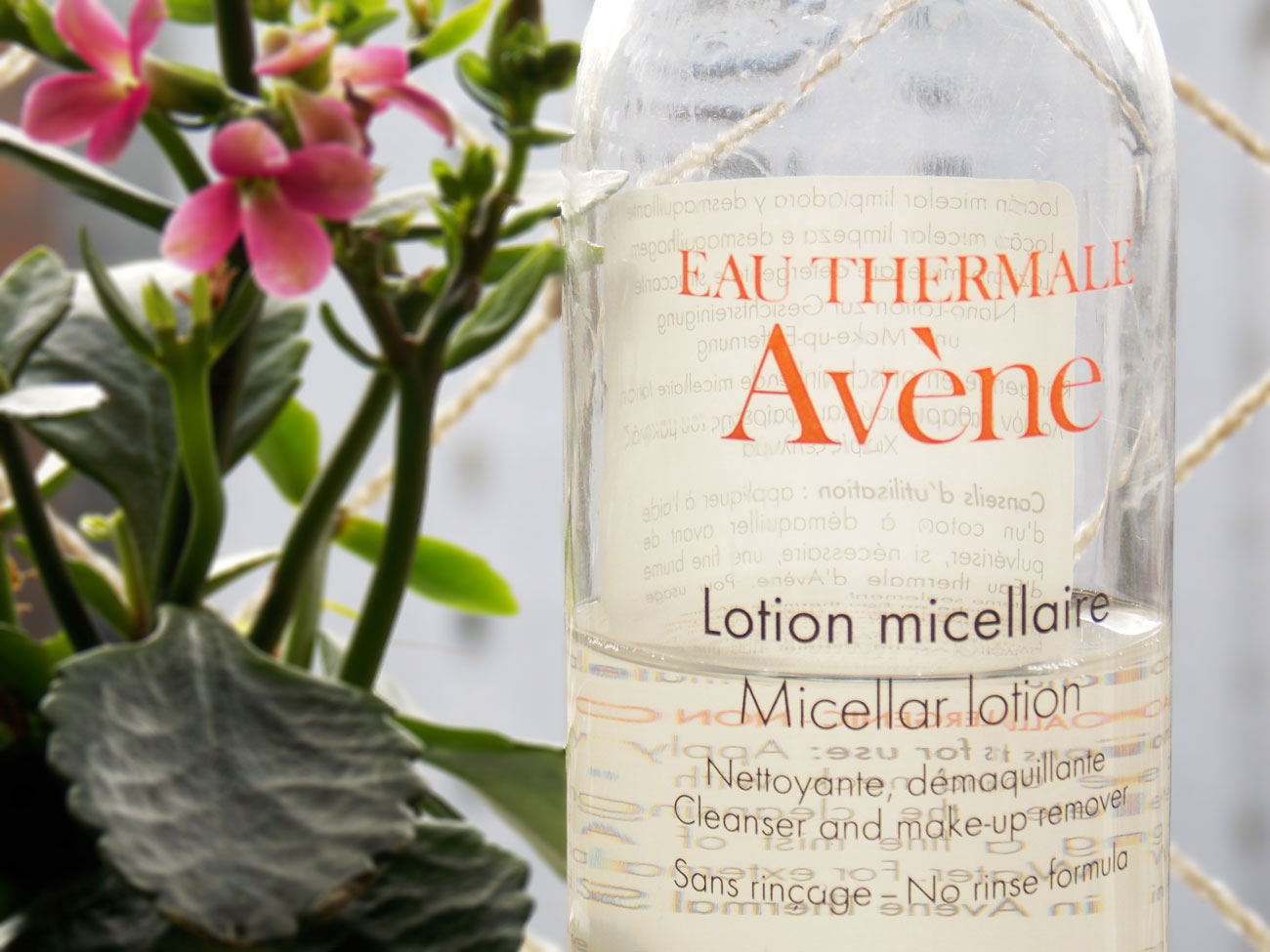 I have really problematic skin -oily combination with tendence to breakout that dries out during the winter- so lately I've been searching for gentle formulas. The Avène micellar lotion is a great option for sensitive and proallergic skins because It's alcohol, oil, soap and parabens free. It's also non comedogenic which means that doesn't clog pores and won't cause acne.
I have to say that the overall experience is absolutely pampering, the skin feels super refreshed and moisturized as it contains hyaluronic acid and provides a calming effect thanks to chamomile extract. It doesn't leave any greasy residue behind and can be used as a morning cleanser or as a toner on normal/dry skins. Plus, the pear-peachy essence is just delightful.
However  If you're looking for one product to do all the cleansing job -which is what micellar waters are supossed to do- this might not be a good option. Here's why: even though I apply toner and my makeup isn't really heavy I've noticed some remaining residues the next morning (eww…gross), to avoid this I start my makeup removal routine with a gentle scrub first. Also if you wear heavy eye makeup or waterproof mascara like me you'll need a more oily product so it can come off without rubbing such a delicate aerea. Still, I'll definetely try out more products from this brand in the future.
This post contains an affiliate link. I get a small commission for clicks or purchases made through it.