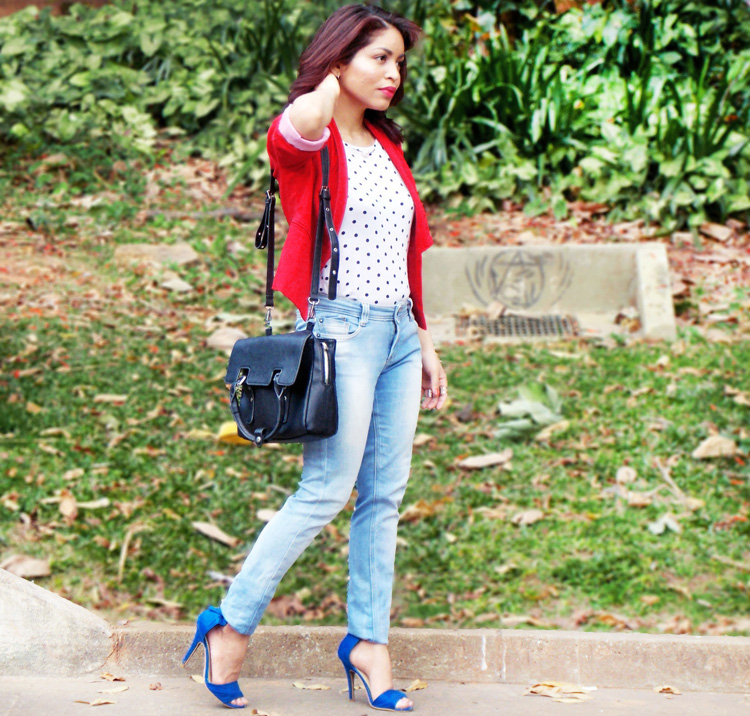 I used to have a super colorful wardrobe, which as you know I had to streamline before moving, and I'm not sure why but nowadays I catch myself wearing grey and black way too often, so I felt like I needed that injection of color again.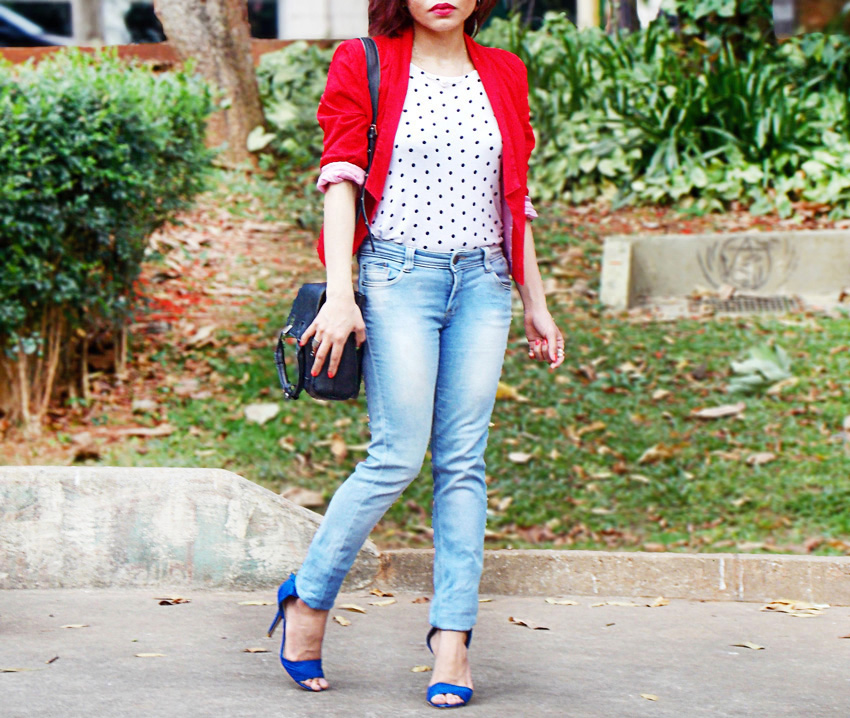 This outfit gathers all of my faves: denim (duh!), a structured bag, polka dots, and color!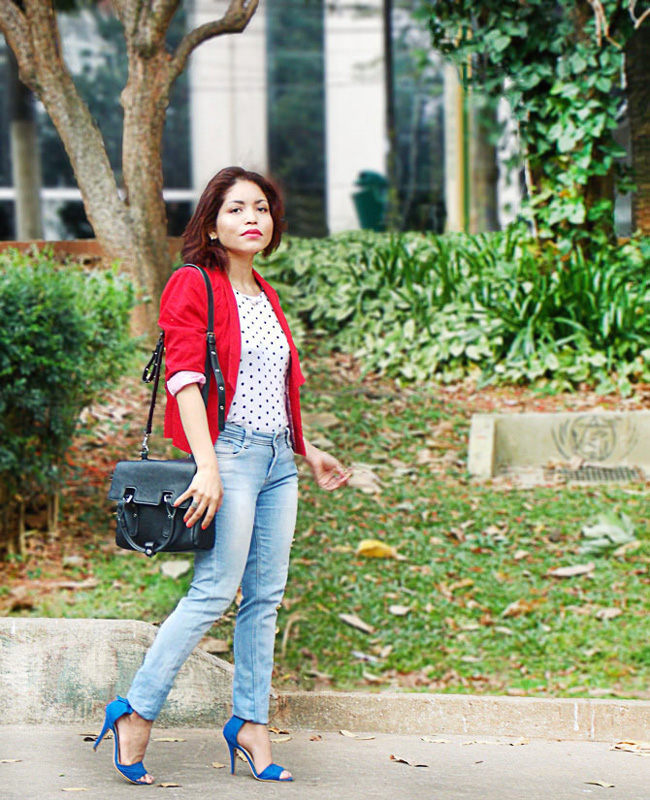 And why adding just one pop of color when you can add two? Right?