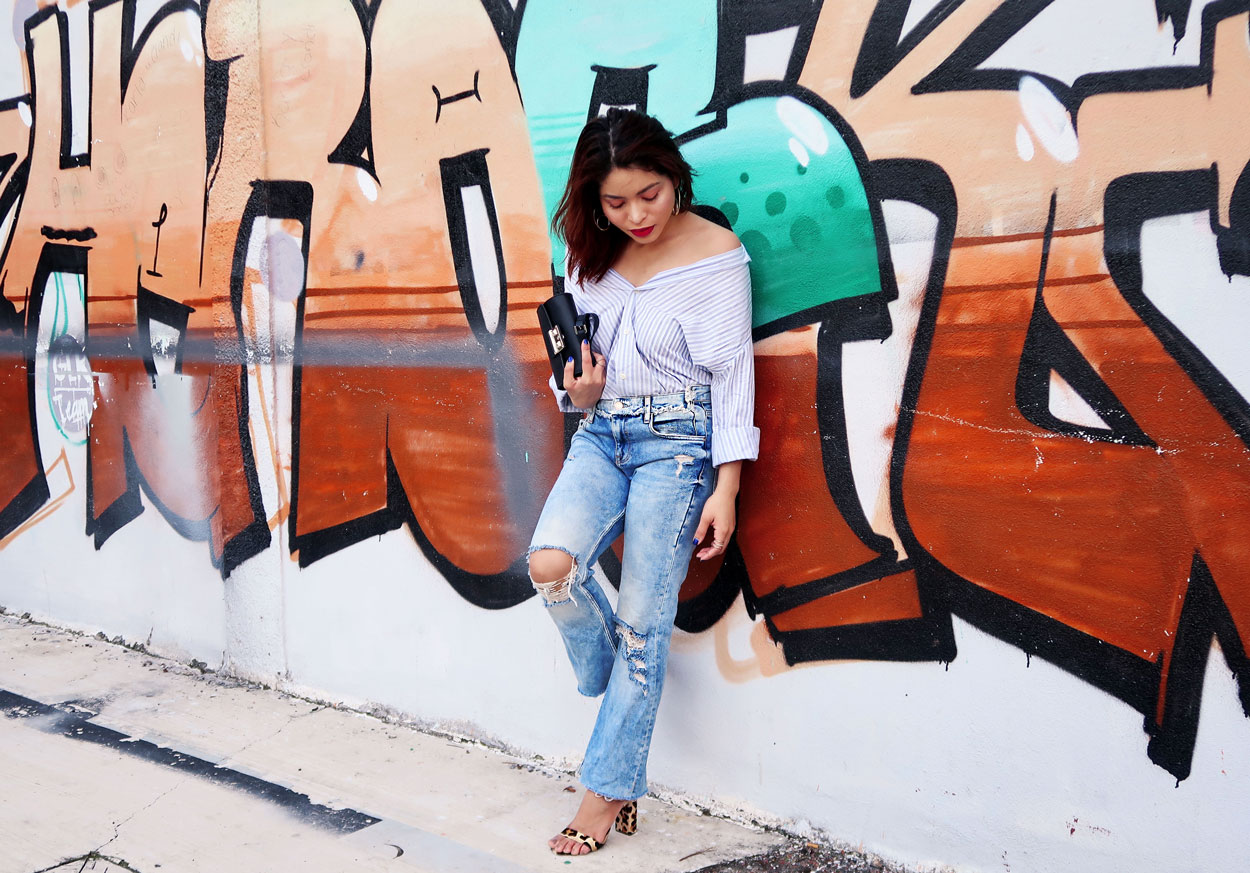 If you thought this trend wouldn't last beyond 5 minutes, think again. It's one of the most democratizing shifts in fashion we've experienced in a while: a classical shirt is something we all own, or can borrow from our signifcant other's as I did here… The new shirting is all about deconstruction and daring.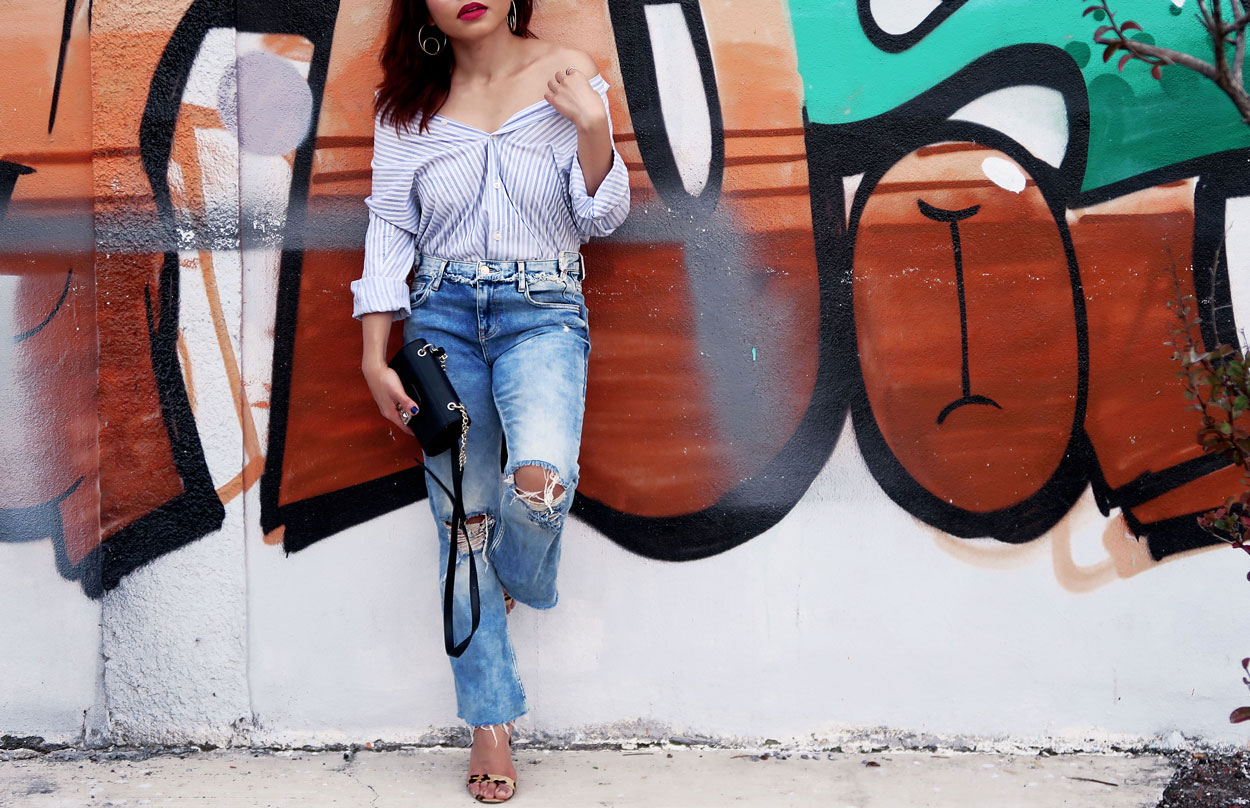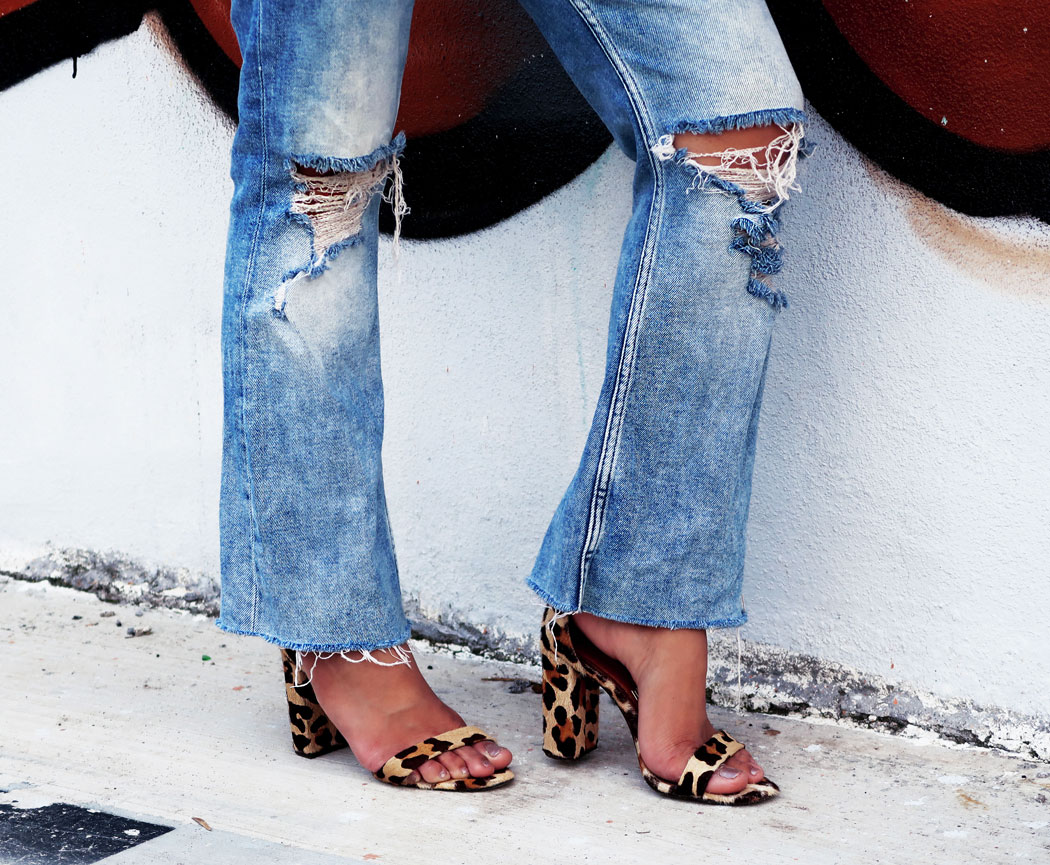 I bought this shirt for my husband when we were girlfriend and boyfriend like 10 years ago, and tried to wear it before failing miserably as it's just way too big for me. He didn't like the experiment before and he didn't like it now, but as much as I hate the word I'm about to say: it's empowering when you dress to please you and only you. It's liberating. Honestly, if we dressed for men, fashion will be absolutely boring and full of cliches.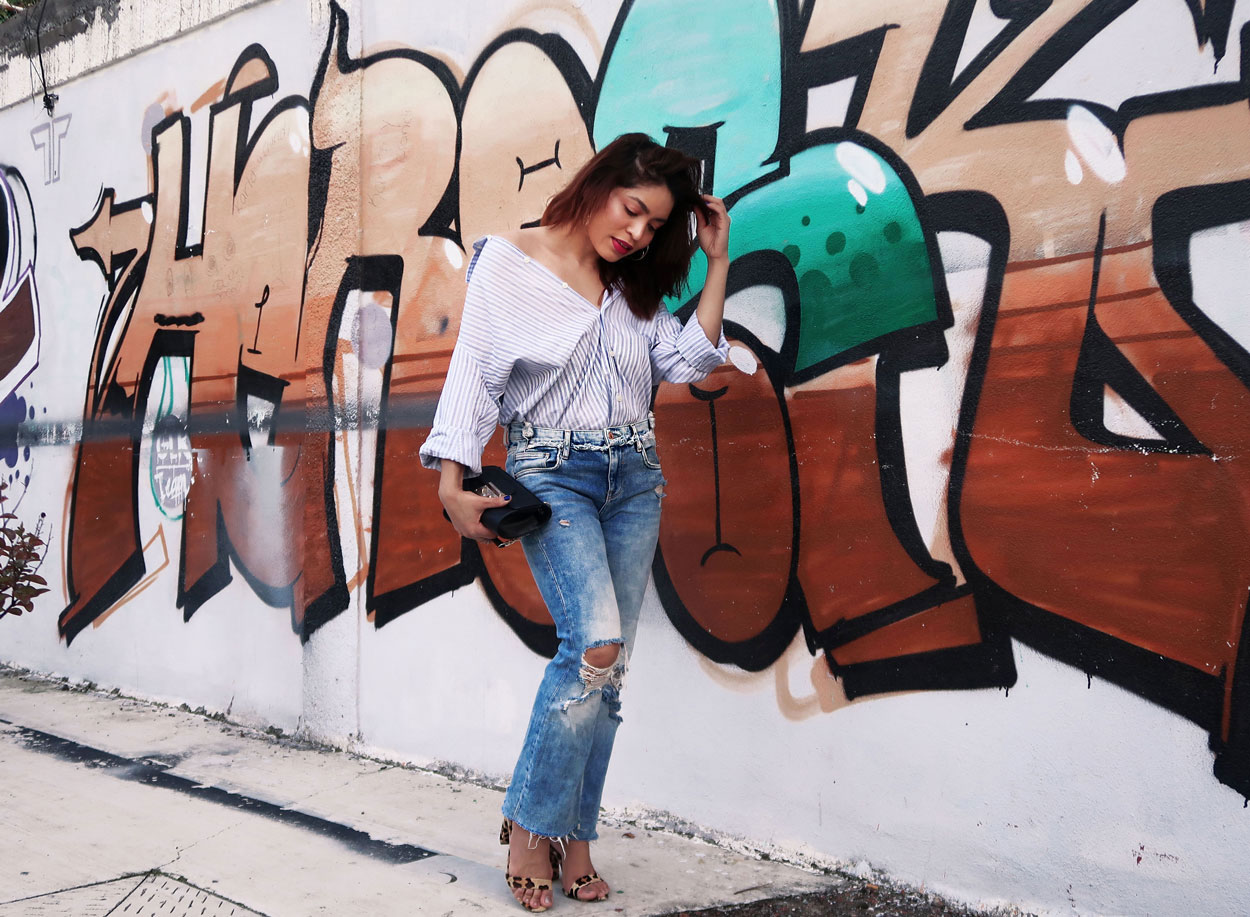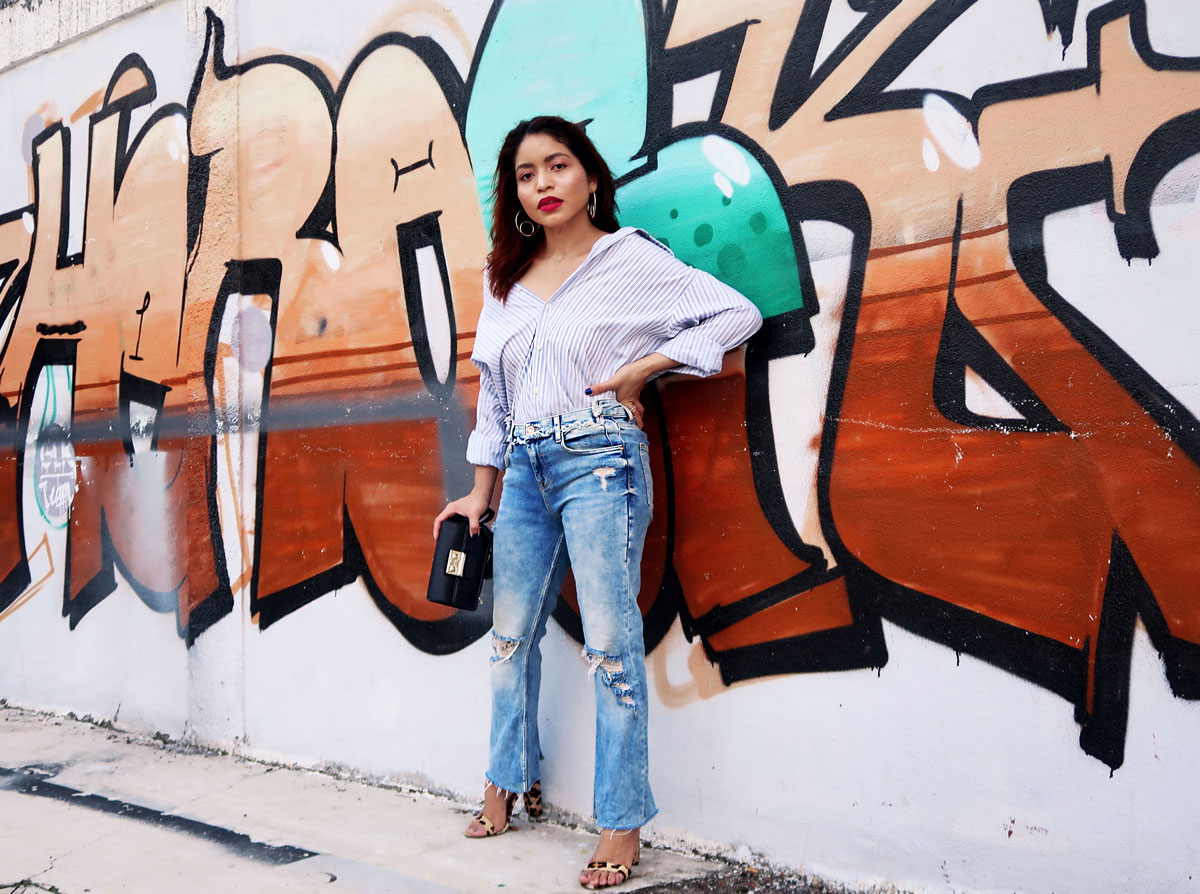 There are more complicated ways to style the trend, but complicated doesn't work for me, so I just unbuttoned the top part, throwed it backwards and rolled up the sleeves. I finished the look with giant hoop earrings, a small purse worn as a clutch and leopard print heels to keep it feminine and interesting.
Do you dare to wear this trend?
GET THE LOOK:
This post contains affiliate links. I get a small commission for purchases or clicks made through them.