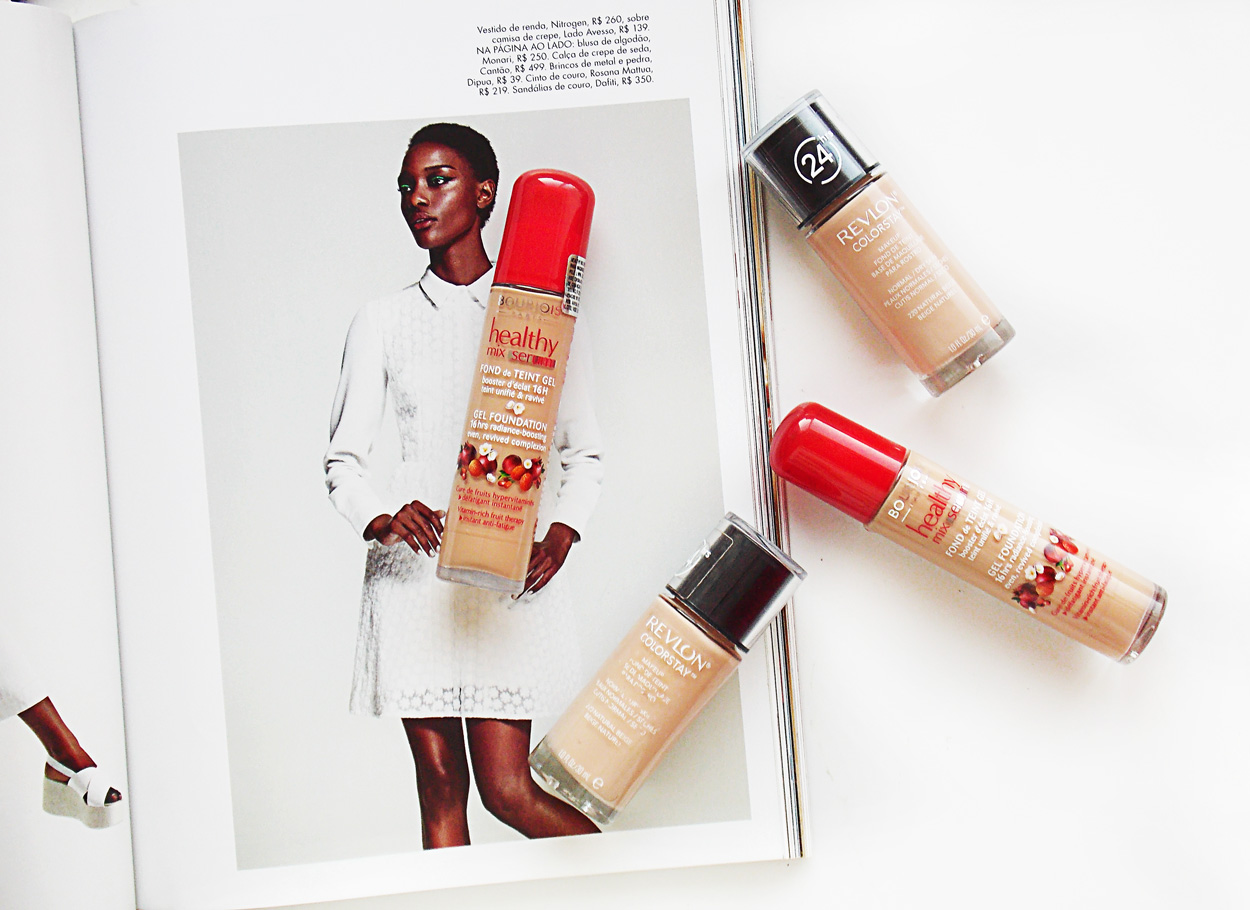 KNOW YOUR UNDERTONE
Take a look ath the veins at your wrist:
If they're blue/purple toned you're cool. Pink toned foundations look better on you.
If they're green you're warm. Look for yellow toned foundations.
Have a mix of both? You're a neutral and your foundation shouldn't be neither too pink nor too yellow.
PICK THE RIGHT SHADE
At the store, do a test by applying the foundation on your upper jawline and extending it towards your neck. Your ideal shade will blend so perfectly it'll pretty much disappear.
WHEN TO GO OIL-FREE
If your skin is oily avoid formulas that contain oil, as they can accentuate the problem. Read the label and look for words like matte, poreless and shine-free. If your skin is super dry, then you need oil in your foundation to add hydration. Pick foundations that are enriched with moisturizing ingredients and promise a luminous effect.
PREP YOUR CANVAS
Primers are huge right now and according to your needs, they can help to visually reduce pores, fine lines, redness, oiliness and make your makeup apply smoothly and last longer. But no primer will work if your skin isn't properly exfoliated. Of course, you don't have to this every time you do your makeup (once a week or or twice if you need it), but being constant is key and the results worth it. Wait a couple of minutes before putting your makeup on after exfoliating. And always, always moisturize!
SMART COVER-UP
If you need to apply more than one layer, make sure they're thin so it doesn't look cakey. Focus on your problem areas instead of applying it all over. If you need extra help, then opt for concealer and apply the smallest amount of foundation you can get away with.
DOUBLE CHECK
Make sure everything is well blended. Pay special atention to areas like the jaw and hair line, around the lips and nostrils.
Got more foundation tips? Share them on the comments below!
ON THIS POST:
This post contains affiliate links. I get a small commission for purchases or clicks made through them.