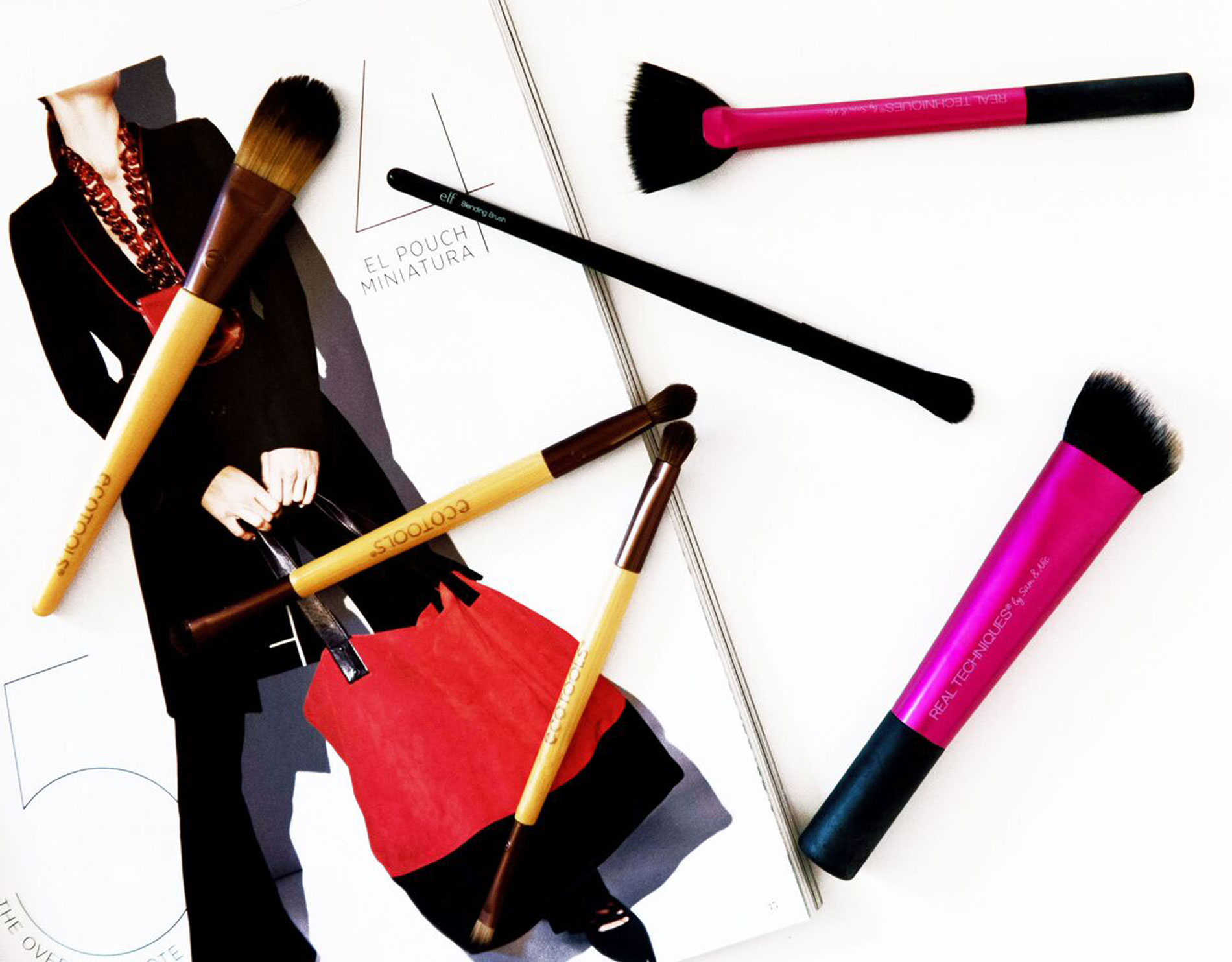 ECOTOOLS FLAT FOUNDATION BRUSH
To apply my foundation, I always start with this brush. It's super soft, doesn't leave any streaks and pretty much does the work for me. Then, I even things out with the Real Techniques's sponge. Together they're my go-to flawless foundation combo. I tried RT'S flat foundation brush and as much as I loved it, it shedded so badly I had to throw it away the second time I washed it. What I love about Ecotools is that it's an ecologic, cruelty-free and affordable brand, but also, their brushes last forever in good condition.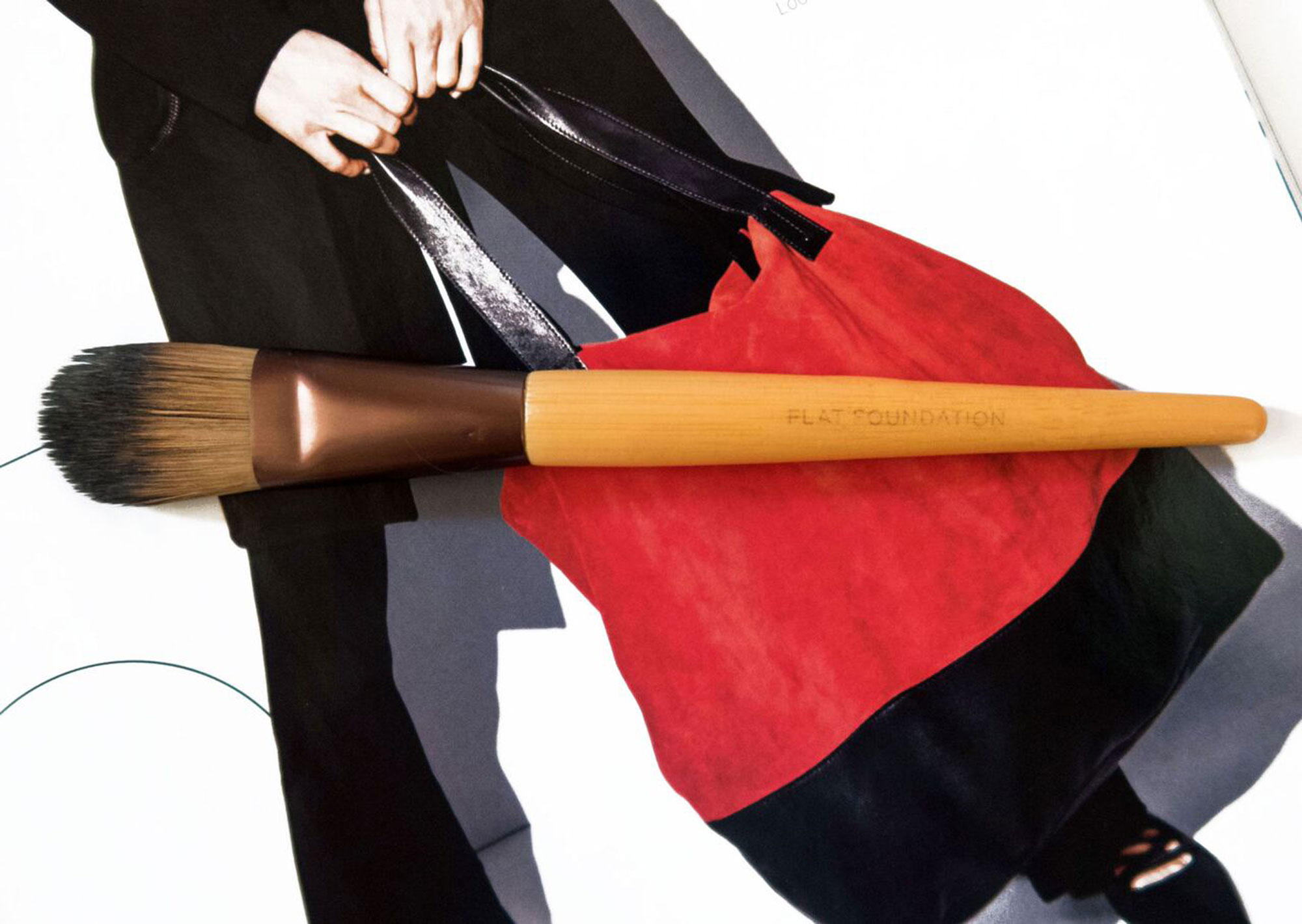 ECOTOOLS ENHANCING EYE SET
I've had the basic eye kit for years and those brushes never shedded, but I find that the bristles are a little dry, don't pick enough product nor apply it very evenly. However, I decided to give a chance to this one and I'm super glad I did. You get four brushes in here and they're all super easy to work with. The blending side has the right size to get into the crease and work it smoothly. The smudge fits perfectly into the lower lash line and outter v. The shade side deposits product uniformly on the lid and its domed shape allows to use it for blending as well. The define side is great to do your brows and eyeliner. Overall, this is a really handy set that proves you don't need to spend tons of money, or get natural bristled brushes to do a beautiful eye makeup.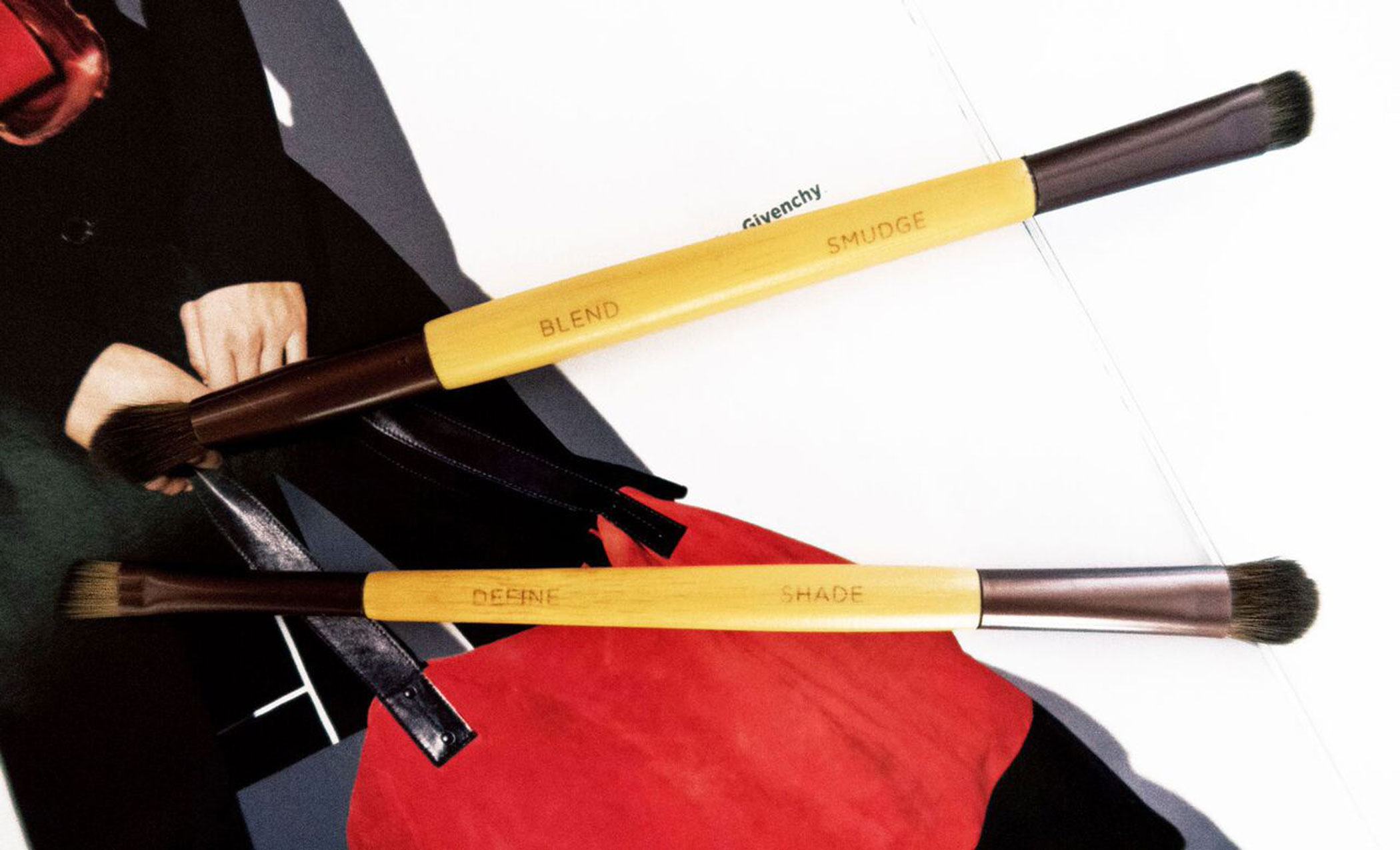 ELF BLENDING BRUSH

It's just perfect to get a defined crease. If you have hooded eyes, you're most likely going to love it! Its long bristles give you better control when blending, as it keeps you from applying too much product, for a softer-better diffused effect. It's flat enough to apply eyeshadow on the lid and smudge the lower lash line, so it's a great multitasker. Elf is also a super cheap, cruelty-free brand.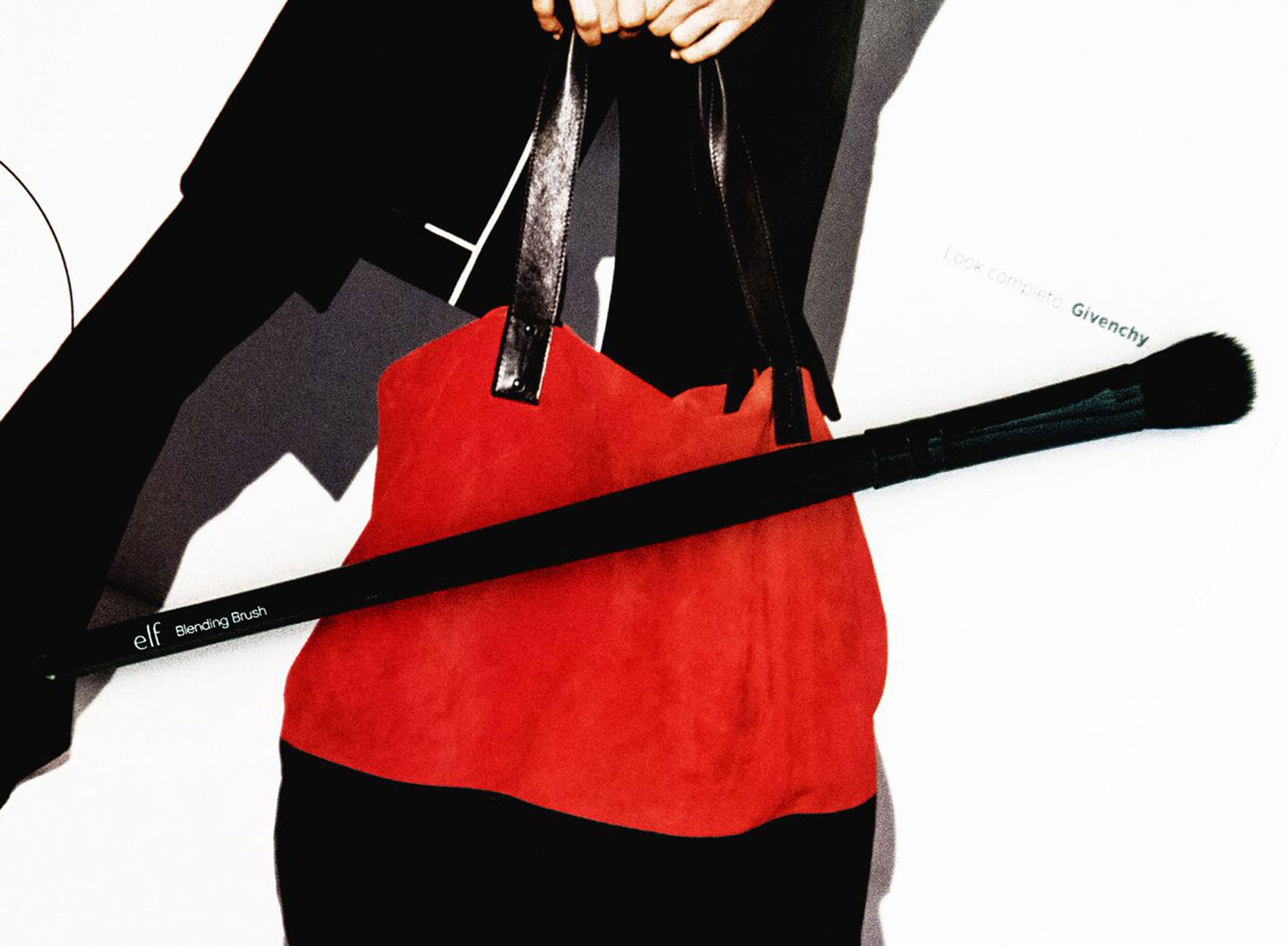 REAL TECHNIQUES FAN BRUSH AND SCULPTING BRUSH

RT is another cruelty-free, affordable brand. This set comes with the setting brush that everyone loves for applying highlighter, but for me it's just too big and ends up messing with my blush. The fan brush applies it exactly where it's supossed to go: right on the top of the cheekbones. Finally, the sculpting brush applies and blends powders with ease. You could use it to apply blush and foundation too. I had no shedding problems with any of them.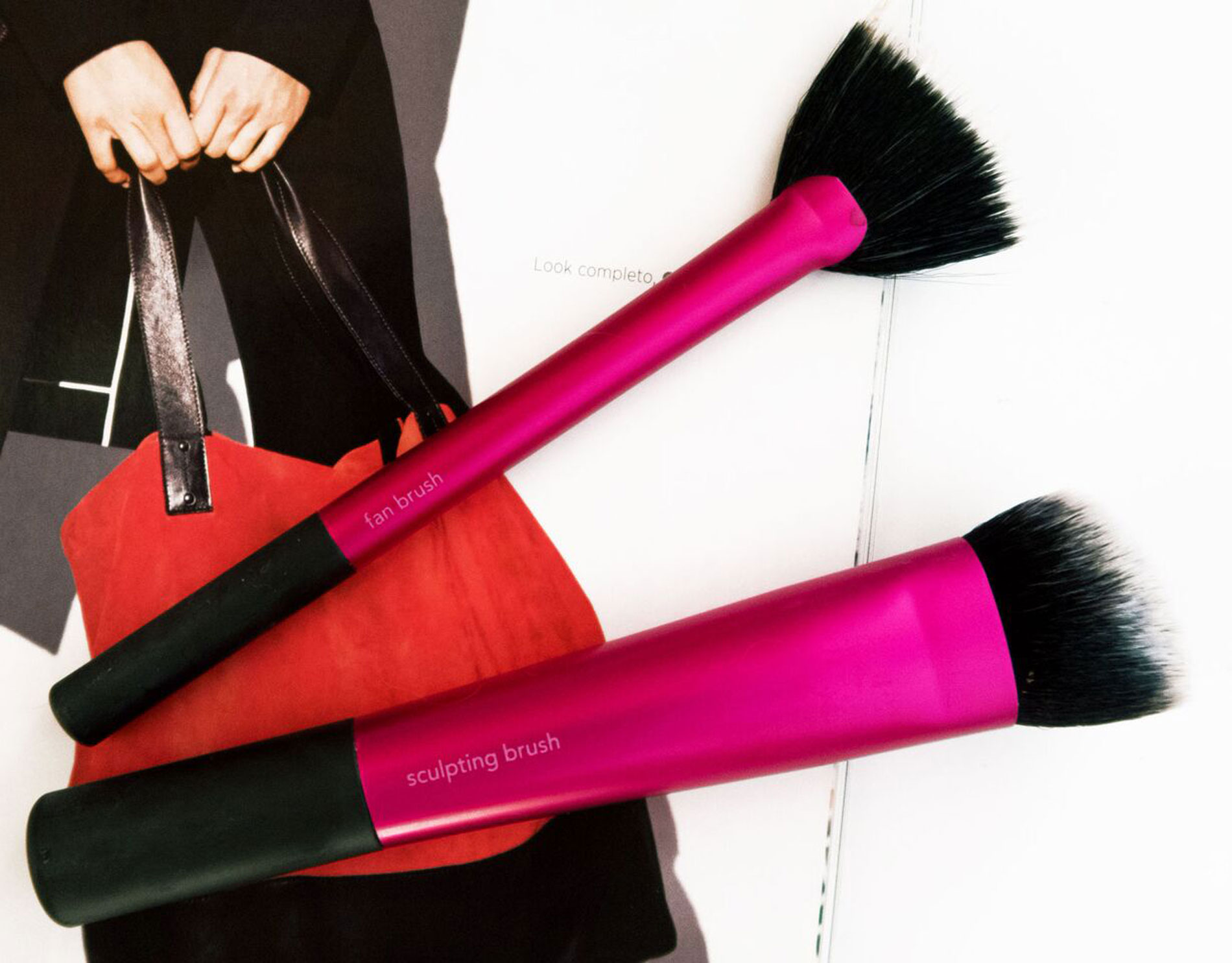 What are some of your fave brushes? Share in the comments!
This post contains affiliate links. I get a small commission for purchases or clicks made through them.