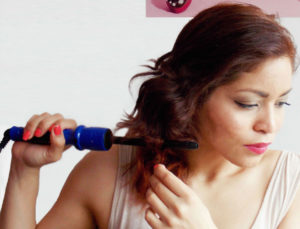 When it comes to hairstyling I'm probably the less skilled beauty blogger out there. I love intricate braids and hairstyles as much as the next beauty tutorial addict, but truth be told, I have no patience to actually try them. Plus: my natural crazy textured hair has a mind on its own, so whenever I'm feeling creative it refuses to cooperate.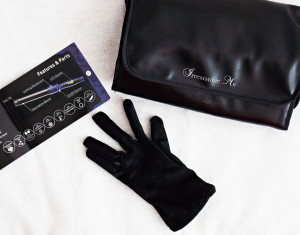 Curling it's just the easiest route for me, and soft waves are my go-to, they work for every possibly situation and look great on everyone. To get them I use the Sapphire 8 in 1 Curling Wand from Irresistible Me, which as the name suggests comes with eight interchangeable barrels for eight different style possibilities. Although the big barrels help me to smooth things out in no time, the thinner barrels work the best for my mid length, so I tend to come and go between the 18/19MM, the Pearl, and the 13MM barrel (the first 3 in the photo below respectively).
Right now I'm lacking of my fave styling products to prep my hair, so I'm using Tressemé's Thermal Protection hair creme and Dove's Regenerate Nutrition Serum In Oil. This combo helps the waves to hold better and keeps my hair protected during the curling process.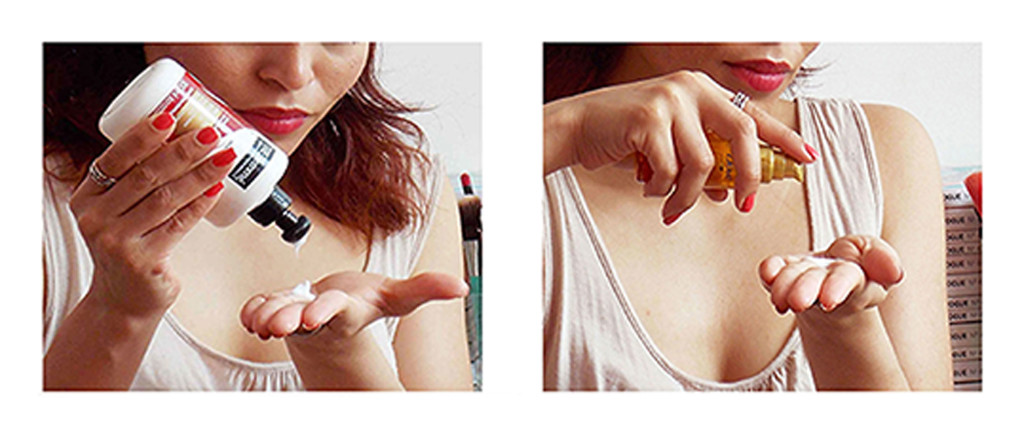 I start by putting away the top part of my hair so my fail growing DIY bangs don't get on the way #donottryathomekids. I work with random sections alternating between holdinding the wand horizontally and downwards vertically. All the waves go away from the face so it's a no brainer.

I try to vary the amount of hair I grab each time to get some texture. For long lasting waves I set set up the temperature to 310°F (154ºC), but 290ºF (143ºC) definitely gets the job done with less damage. I always skip hairspray as I feel it only weights my hair down leaving a gross texure.
Next day I'll get these cool laid back waves I love. Third day I usually do a two minute touch up and go with a low pony tail or a side-sweept if I'm feeling fancy.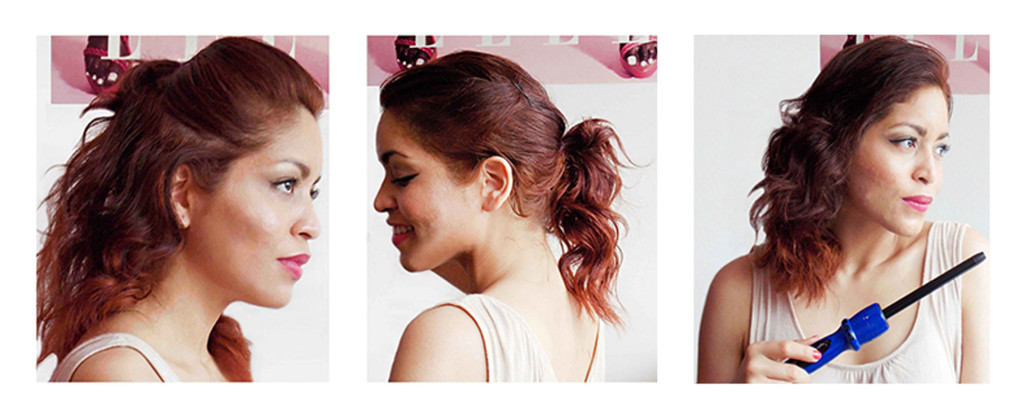 Regardless of your hair's lenght or the effect you're looking this tool has you completely covered. It's also really user friendly and comes with a little heat-resistant stand to let it rest. I liked its 360º cord as well because you don't have to worry about how you position it while using it. If you're looking for a professional curling device that won't break the bank this is something you might want to check out.
The product featured in this post was sent to me by Irresistible Me for review. All opinions are my own.