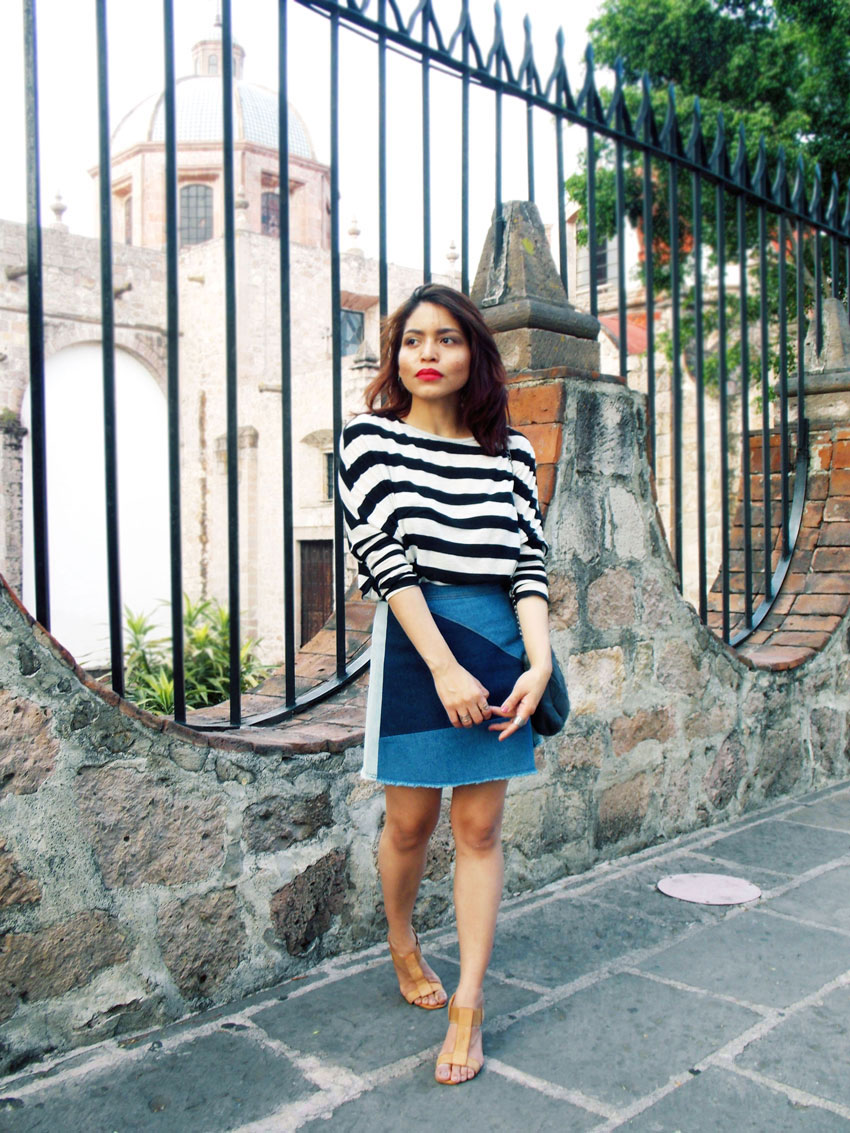 Mixing graphic shapes is my favorite styling trick, but it doesn't necessarily has to be bold and edgy. This cool denim pattern is super wearable: it can be paired with a colorful top or in a more neutral kind of way, as I did here. (Stripes are the new neutrals, right?) A-line skirts tend to be a little boring for me, but it's an undeniable flattering silhouette in pretty much everyone, so when I saw this one I decided to pick it up right away.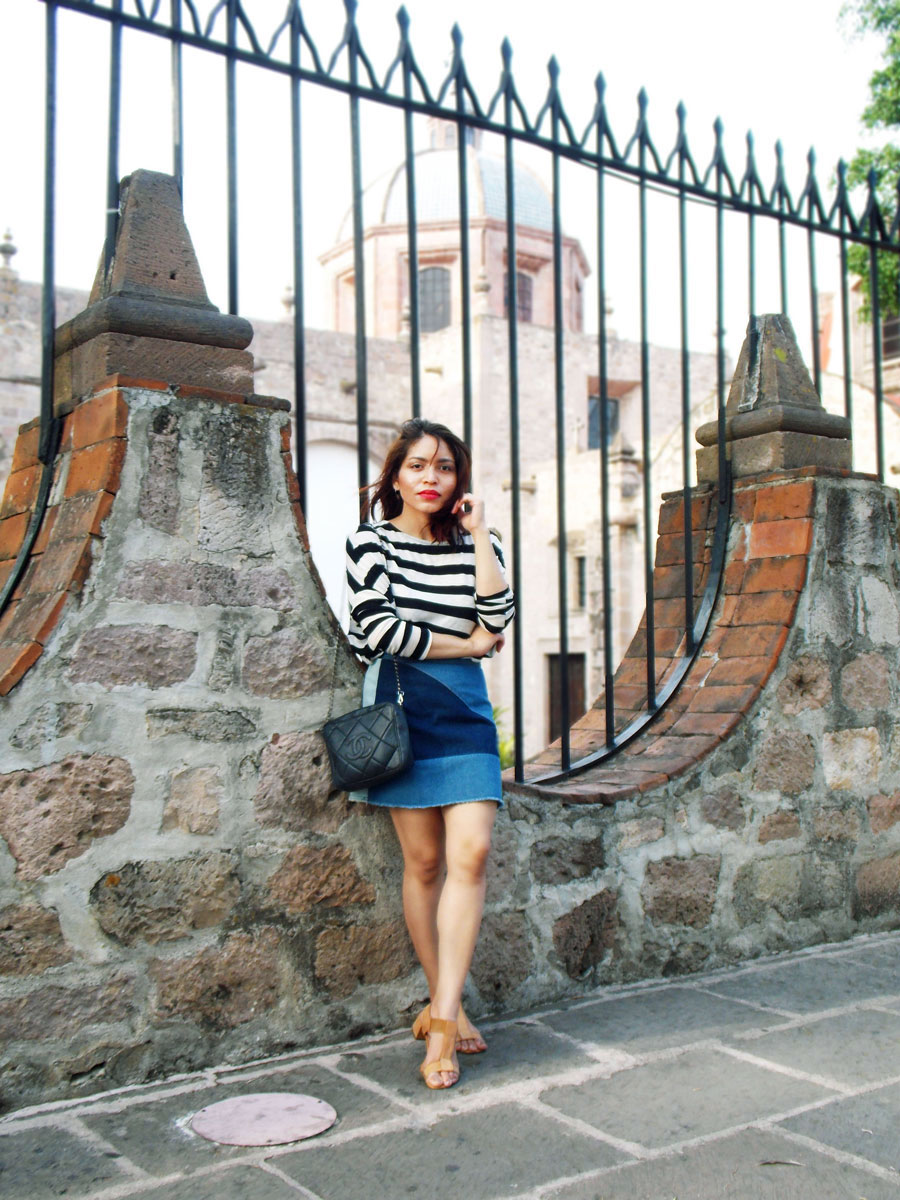 Comfy and not so basic, this was the perfect combo for a day running errands!
GET THE LOOK:
This post contains affiliate links. I get a small commission for purchases or clicks made through them.