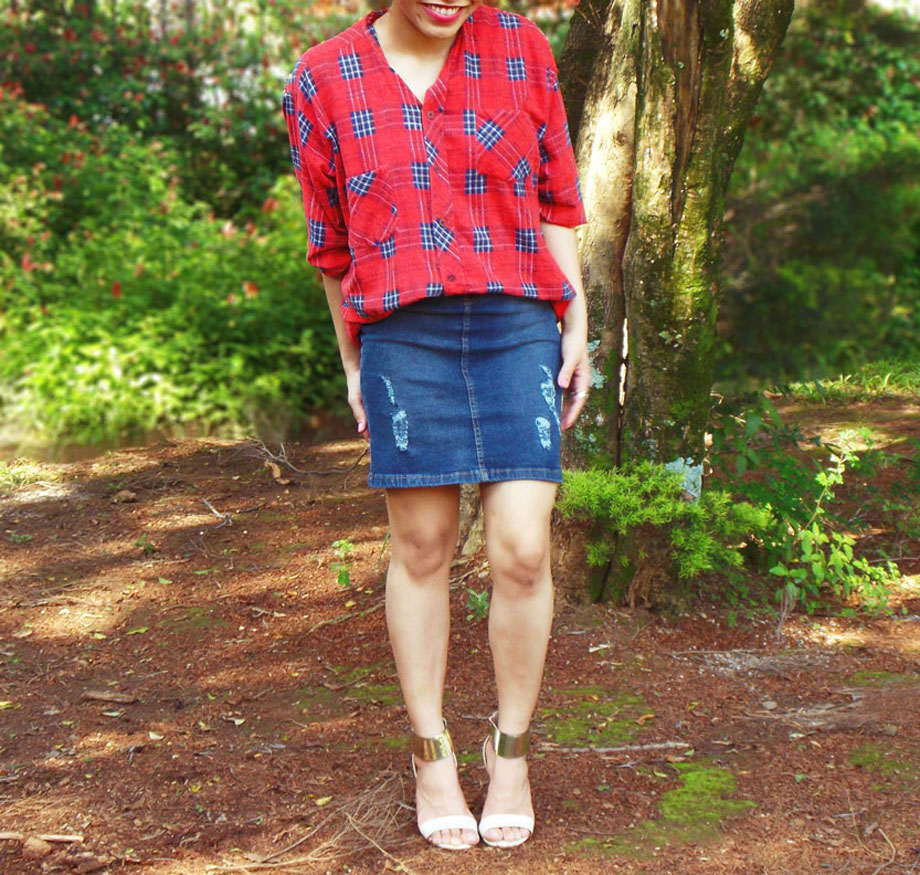 This is the first post of my Styling Plaid Series, because I'm loving everything plaid right now!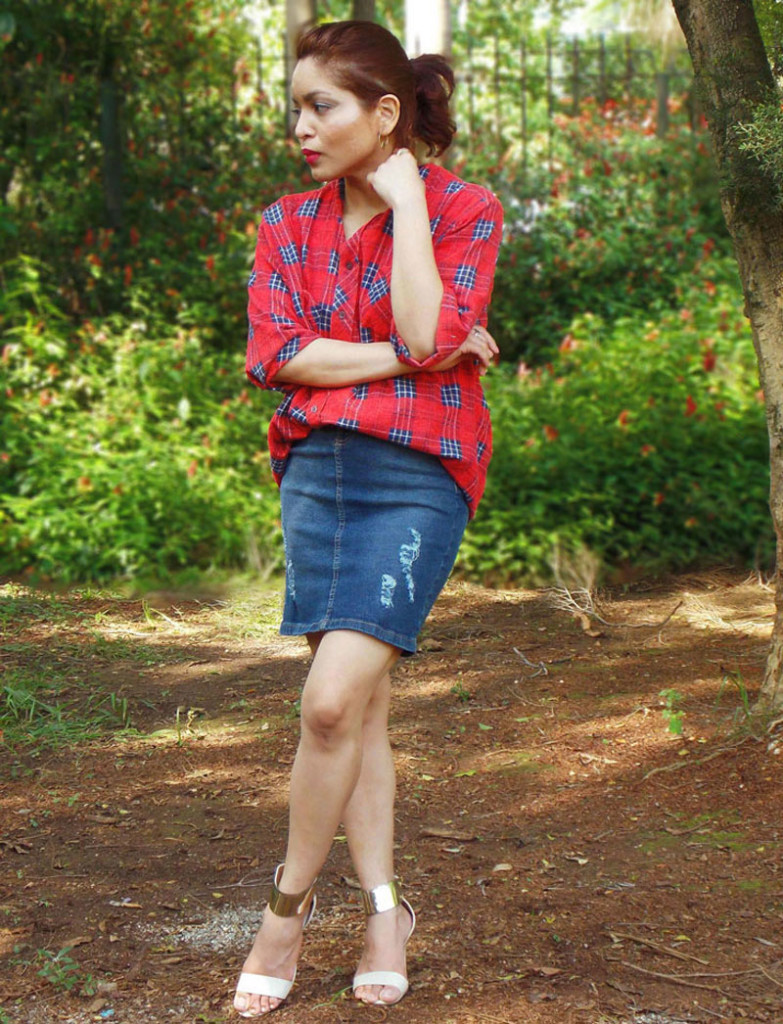 Flannel has come a long way, from being the ultimate manifesto of rebelnesss during the "Smells like Teen Spirit" era to becoming an everyday staple. But for some reason I can't find the right flannel shirt: either it's too boring or too grungy for me. I got this one on sale in a men's outlet near my house and I love the contrasting hues in it, but it's quite big for me so it's most likely that my husband will end up keeping it. I challenged myself to style it first and this is what I came up with.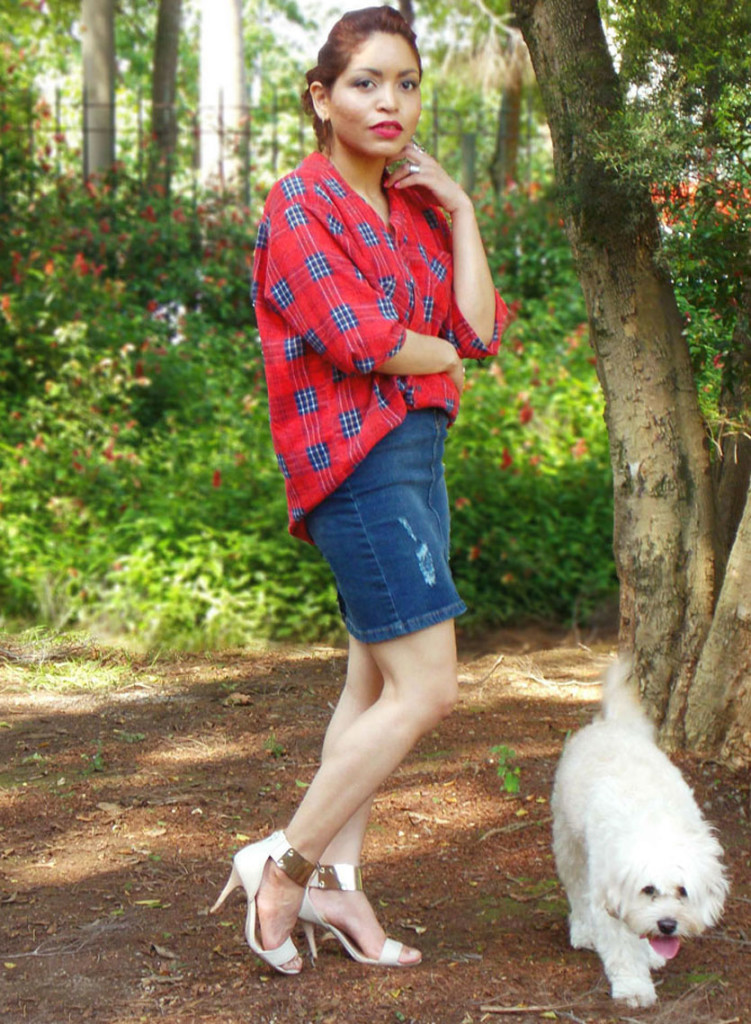 A medium skirts it's a less obvius choise than pants, while denim keeps everything casual. Finally, the gold detail on the strappy heels makes this ensamble perfect for afternoon meetings or dates!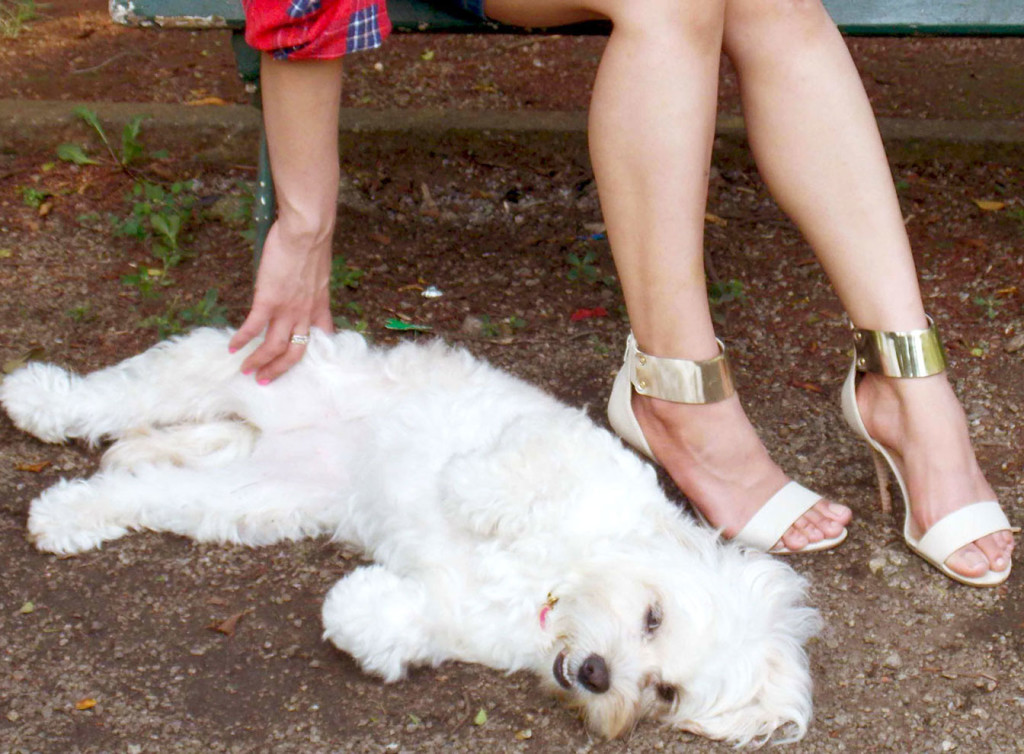 Always smiling!❤️‍