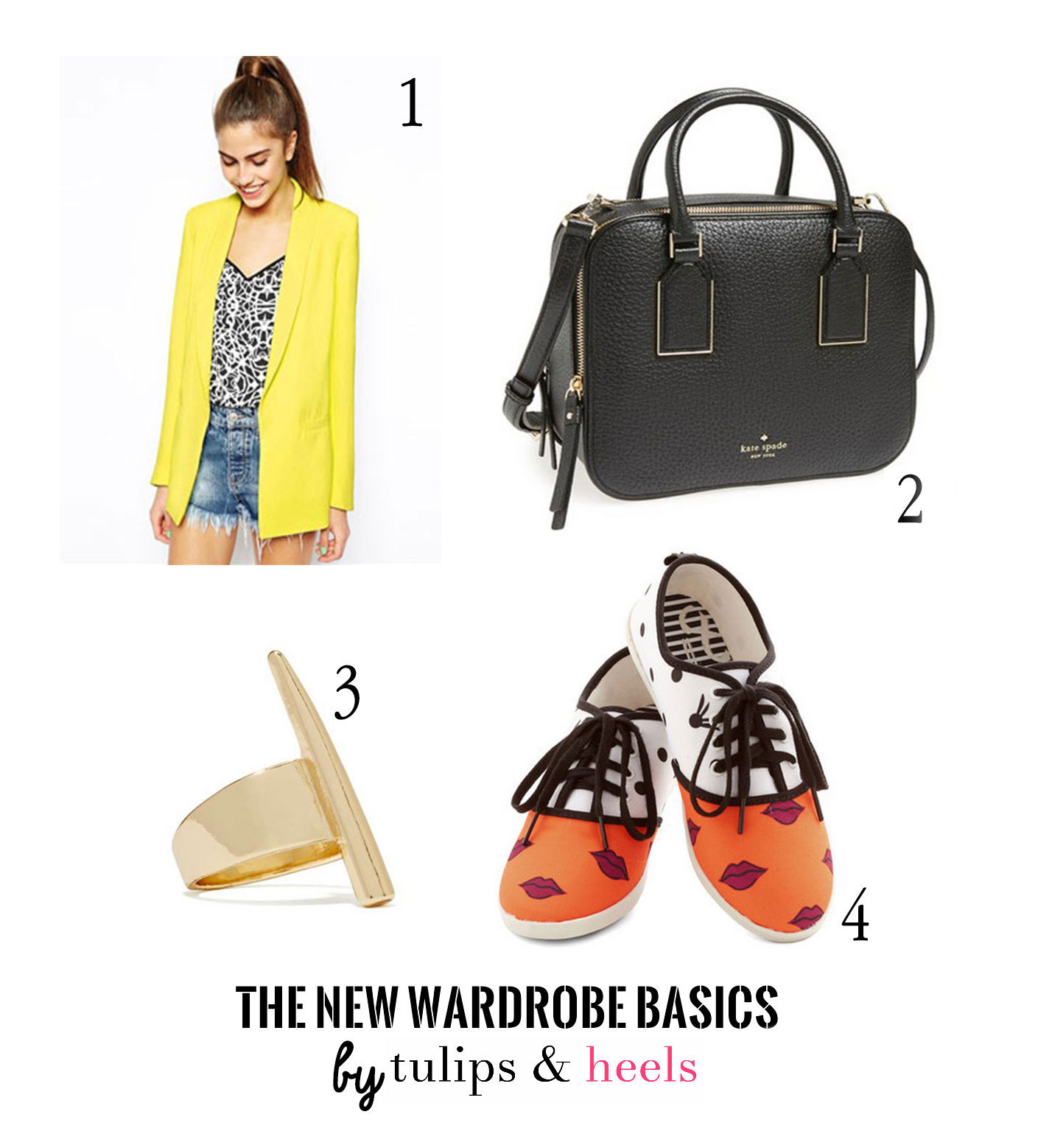 You probably already have your basics covered. You know: your black jacket, nude pumps, etc…those are timeless pieces for a reason but let's be honest, when all of our outfits are composed by basics we can end up looking well…basic. These four items are as versatile as your go-to essentials but way more fun!
1. A colorful jacket
The black jacket is a staple but totally predictable. Switch it up from time to time for a colored jacket or blazer. It's unexpected an it can make stand out an otherwise plain outfit.
2. A structured bag
A structured bag is a must have that adds sharpness and visual interest to your looks.
3. A bold piece of jewelry
Either is a notice-me necklace, a chunky ring or statement cuff, jewelry is the easiest way to give a touch of boldness to any ensemble.
4. Printed shoes
Leopard, polka dots and florals work as neutrals and never go out of style but you can also have fun with a trendy print like tropical or pop art like the ones on the photo.
Product information:
MORE OPTIONS:
This post contains affiliate links. I get a small commission for purchases or clicks made through them.