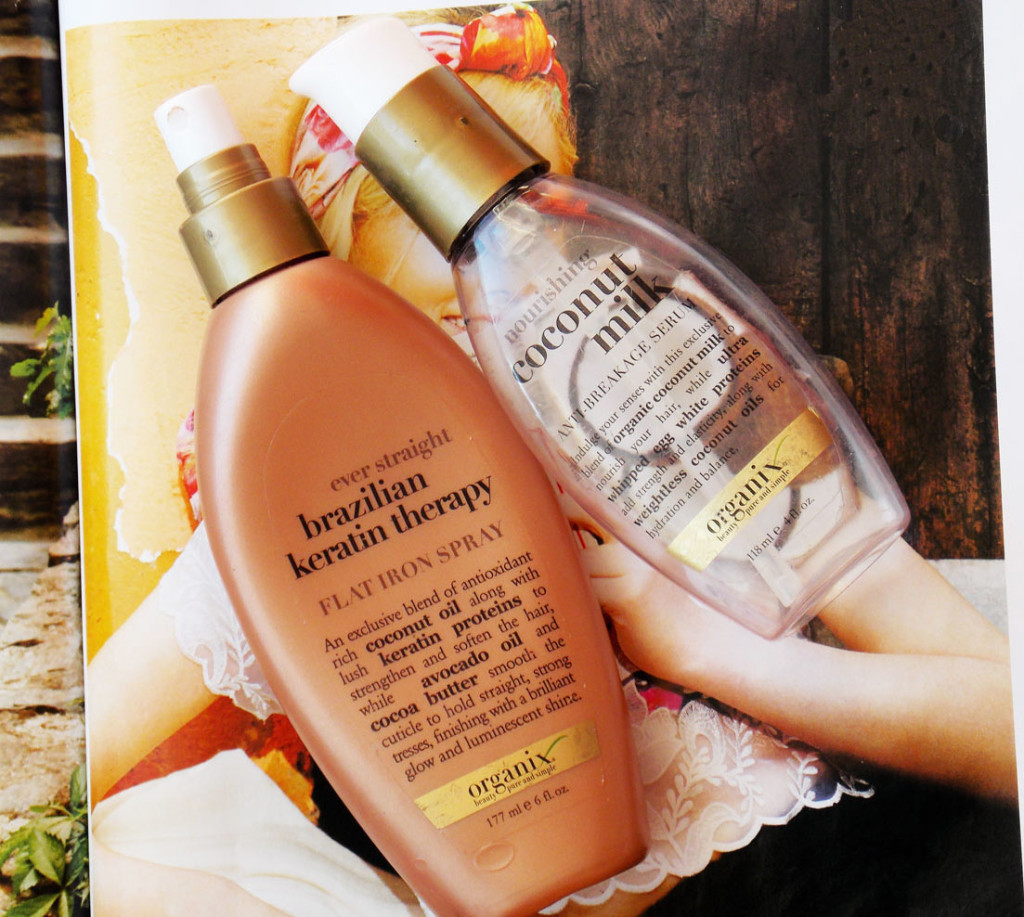 Let's be honest in here: there's really no way to prevent the damage that comes with heat styling your hair. That's why it's so important to choose the right products to make it look as healthy as possible. Today I want to talk you about my favorite heat protector and shine serum: the ever straight brazilian keratin therapy flat iron spray and thenourishing coconut oil anti-breakage serum, they're both from the brand Organix and contain a bunch of natural ingredients that are loaded with proteins and minerals. But truth be told, when those ingredients are heated and mixed with quemicals during the fabrication process they tend to lose most of their original efficacy. However I've been using these products for a while now and I'm pretty satisfied with the way they perform on my hair and the results. With that being said let's jump into the review!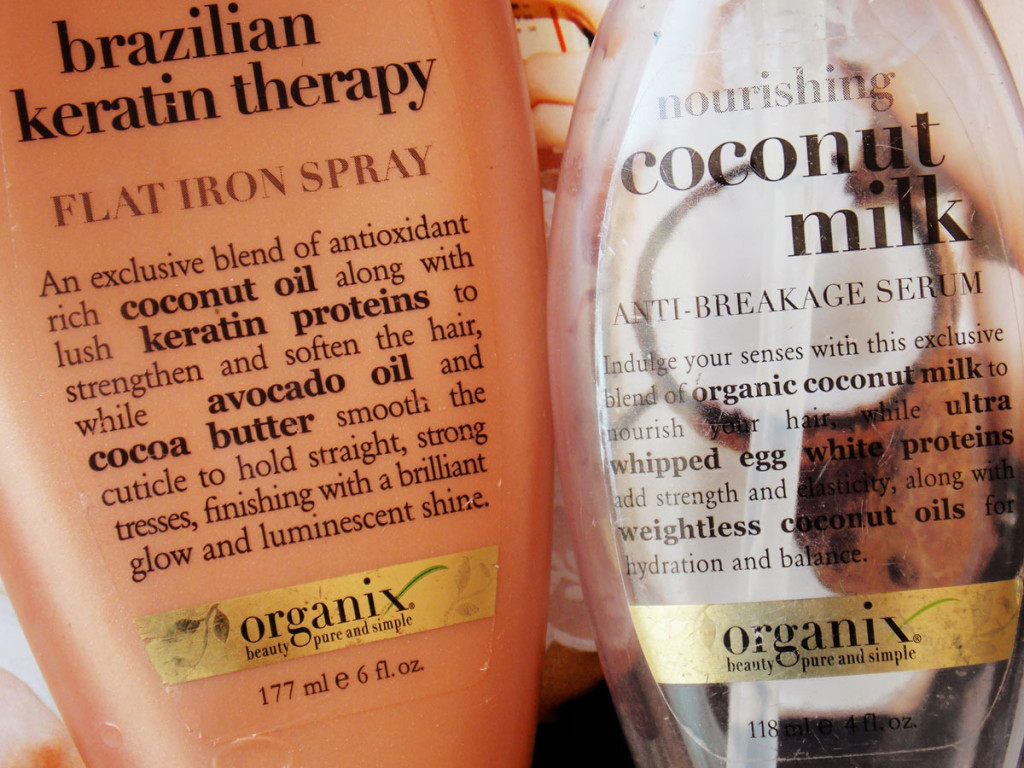 THE SPRAY
What it contains: Cocoa butter, avocado oil and keratin, an scential ingredient to keep hair healthy and strong.
What it promises: To seal and protect the hair from termal heat styling.
What it does: The  brazilian keratin name suggests that it'll help straightening your hair and I really don't notice any difference on the final effect but it does leave my hair more manageable which makes the averall process faster. Since I rarely use the flat iron these days I like to use it before curling my hair and it works pretty well.
THE SERUM
What it contains: Coconut milk and oils and whipped egg white proteins, vitamin E, Silk Amino Acid Complex and silicones.
What it promises:
Repair dry, damaged, coarse and chemically treated hair.
Help to resurface the hair.
Add strenght and eslasticity to weak, brittle, and damaged hair.
Promote longer hair by helping reduce everyday damage.
What it does: It adds a nice shine and smoothness to the hair without leaving it greasy or weight it down. And the smell is great too. I'm totally repurschasing this!
If you have any recommedation from this brand pelase leave it in the comments below!
Love,                                                                                                                        
Grise
ON THIS POST:
This post contains affiliate links. I get a small commission for purchases or clicks made through them.