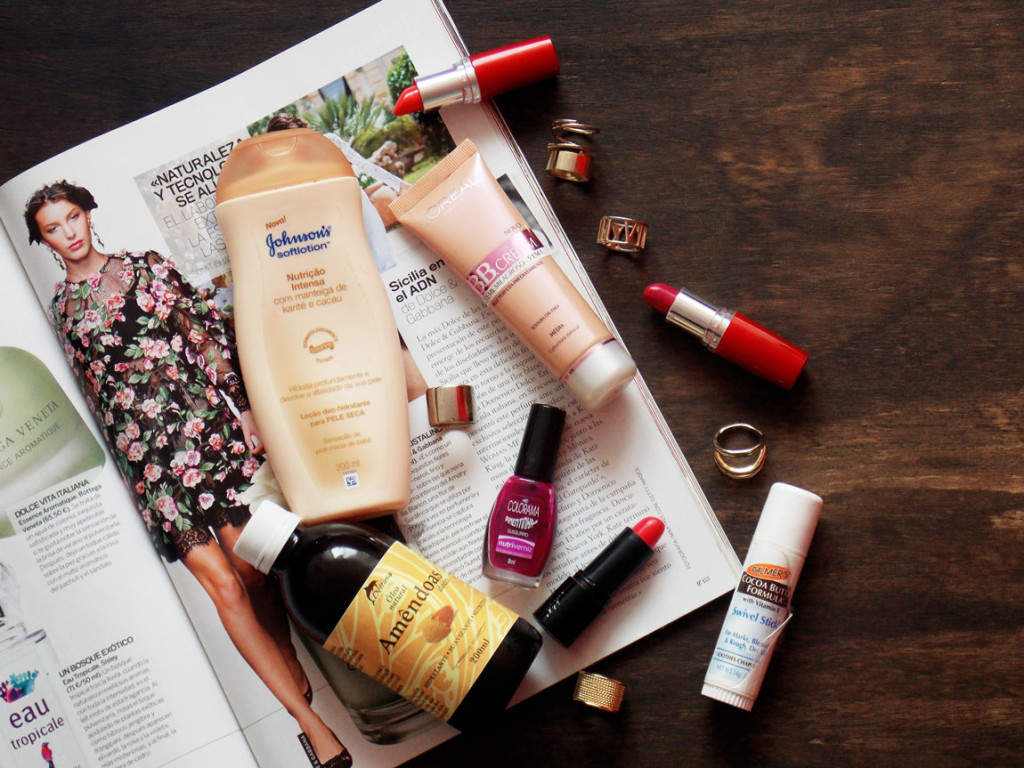 MOISTURIZER: Johnson's Softlotion Intense Nutrition with karite butter and cocoa
I'm not a big fan of perfumes but couldn't live without scented creams. This isn't an intensive moisturizer but gets the job done and smells incredible!
FOR MY HAIR: Almond oil
It has kept my hair shiny and soft despite of all the heat and coloring I've put it through this year. Almond oil is cheap, does everything that expensive hair products claim to do and can be used in so many ways.
BB CREAM: L'oreal Paris BB Cream Miracle Cream
I talked about it here. It has a good coverage for a BB Cream and two layers give the finish of a light foundation.
NAIL POLISH: Susurro by Maybelline Colorama
A vibrant hue that's perfect for fall and winter. I think it's sophisticated without beingboring and doesn't chip off easily so I'll definitely be wearing it for summer as well.
LIP PRODUCTS
This was a bold lip kind of year and my favorites were the oranges and wine tones.From right to left in the photo: Maybelline Hydra Extreme Cool Watermelon 150,Maybelline Hydra extreme Oh my Berry! 704,  Verídica It Matte / Berlin 06 / UrbanCollection.
Cool Watermelon it's my go to when I want a boldness but don't feel like wearing red while Oh my Berry! it's the perfect burgundy red: not too serious or vampy. They both have amazing pigmentation, are easy to apply and have a creamy texture that leave the lips hydrated. Finally Berlim is a warm red that I'm in love with and can't stop using despite of its poorly pigmentation and slightly chemical smell (it doesn't stay though).
Palmer's Cocoa Butter Formula Swivel Stick
Because it's too buttery I prefer to use a Nivea lipbalm when prepearing my lips for makeup but for the rest I love it and will keep repurchasing it over and over! It also works as a multitasker.