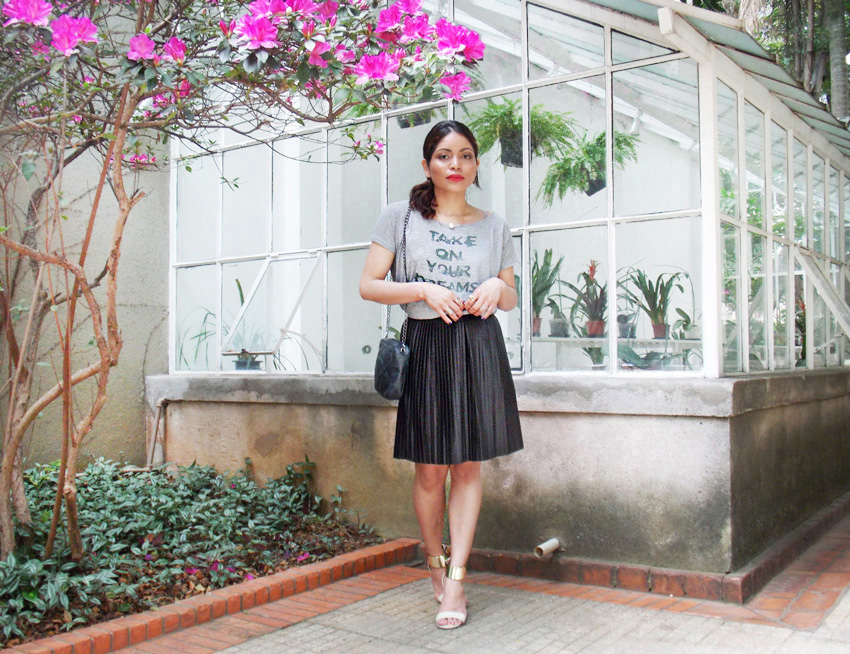 Pleated dresses and skirts are one of those classics that come and go, and because they're flattering on everyone I highly suggest you grab yours.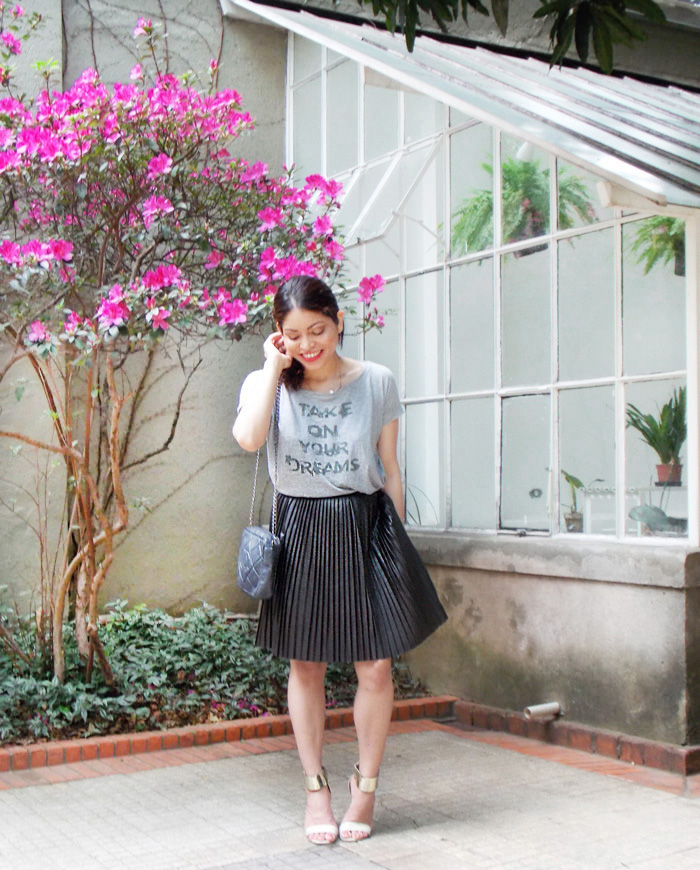 I felt in love of this fake leather one at an outlet, and with my not so good sewing skills took it from size G to S. The tobacco hue makes it a little more unexpected than say, black, but still neutral and super wearable.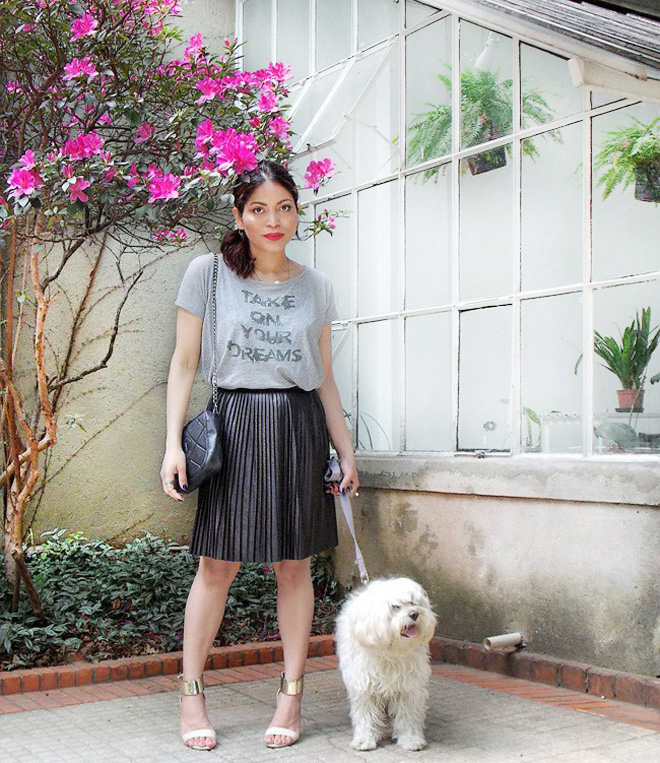 This grey background was probably not the best idea because it pretty much matches the color of my top, but there's usually not much light in this not so tropical city, and we only had a little time to take these pics, or not at all, as the sun was going down.
I dressed down the whole outfit with a typographic print, as I didn't want to look extremely formal or girly. Yet I couldn't quit my golden strapped heels, because I feel like they stand out when paired with the color of the skirt. I swear in real life they do!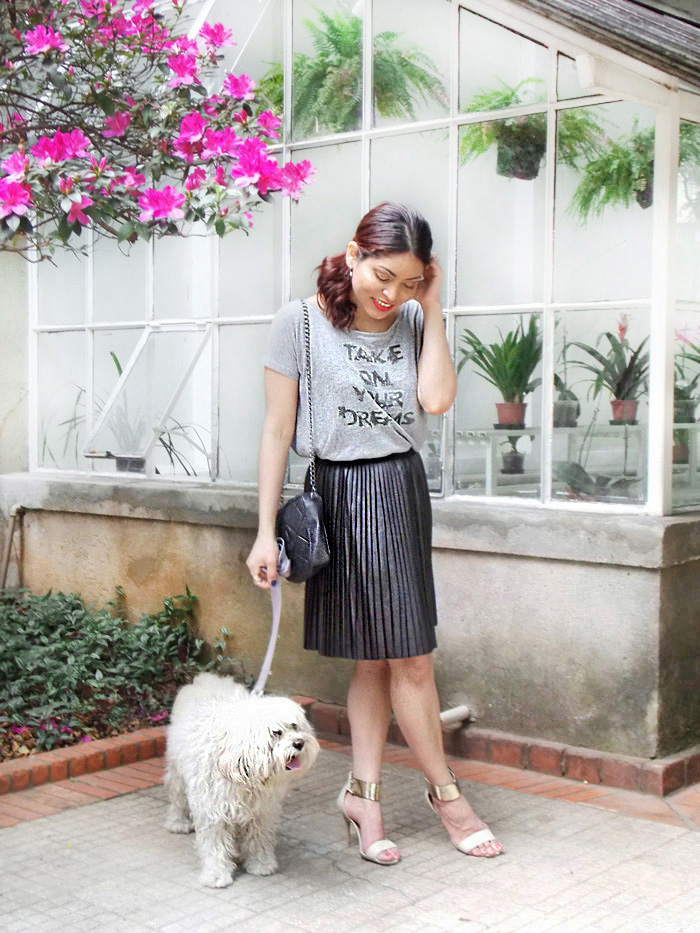 GET THE LOOK:
This post contains affiliate links. I get a small commission for purchases or clicks made through them.