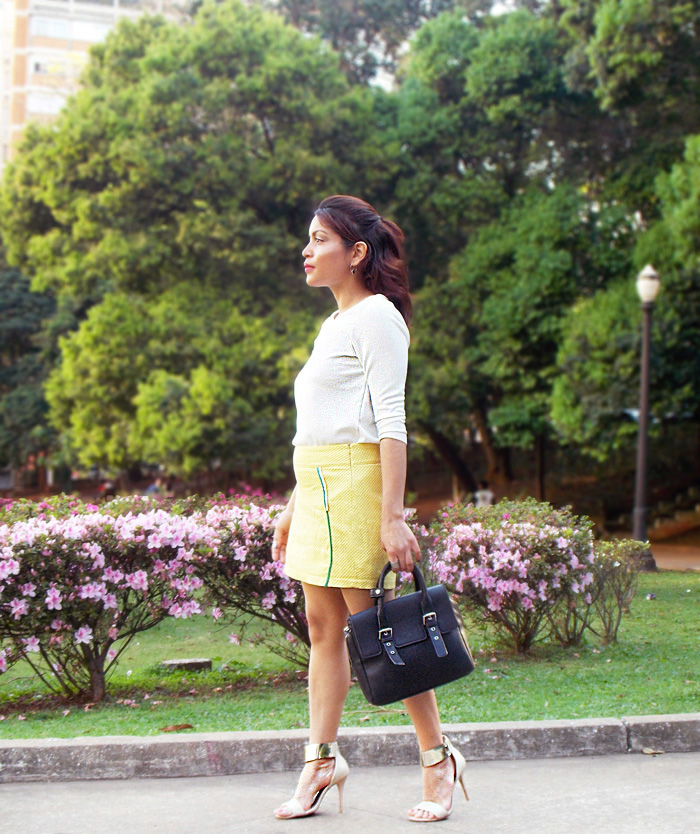 After being neglected in my closet for a while, these shoes have become my new neutrals. Despite of what my husband might think, they're super comfy and actually made for walking.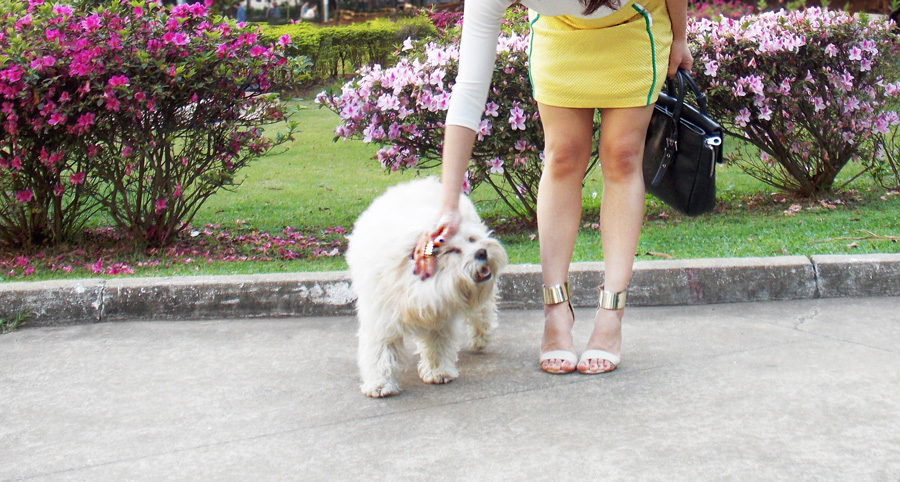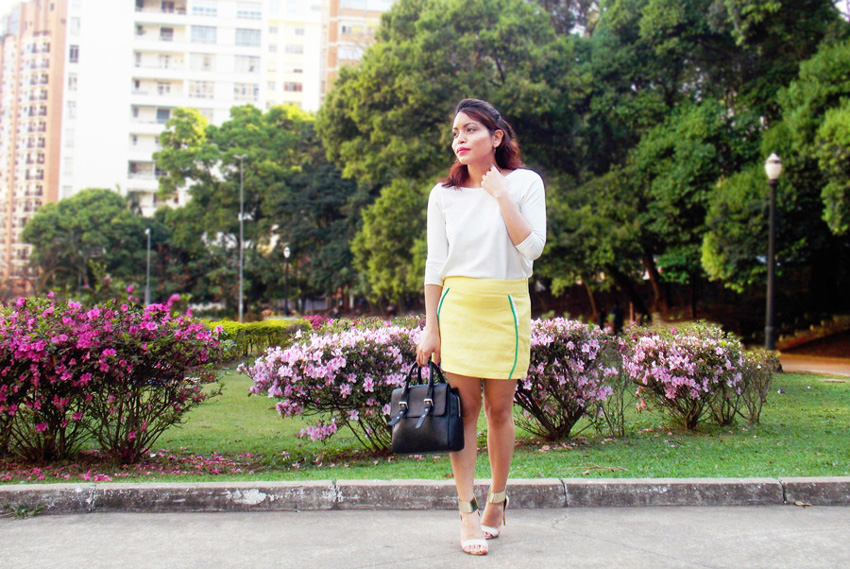 I got a little bit late to the olimpic trend with this sporty vibe skirt, which I think it's one of those post-world cup left over clothes, because I got it around that time (at an outlet, as pretty much everything I've showing here lately). What you see under is a dress rolled up and pined to serve as a top, also bought on sale.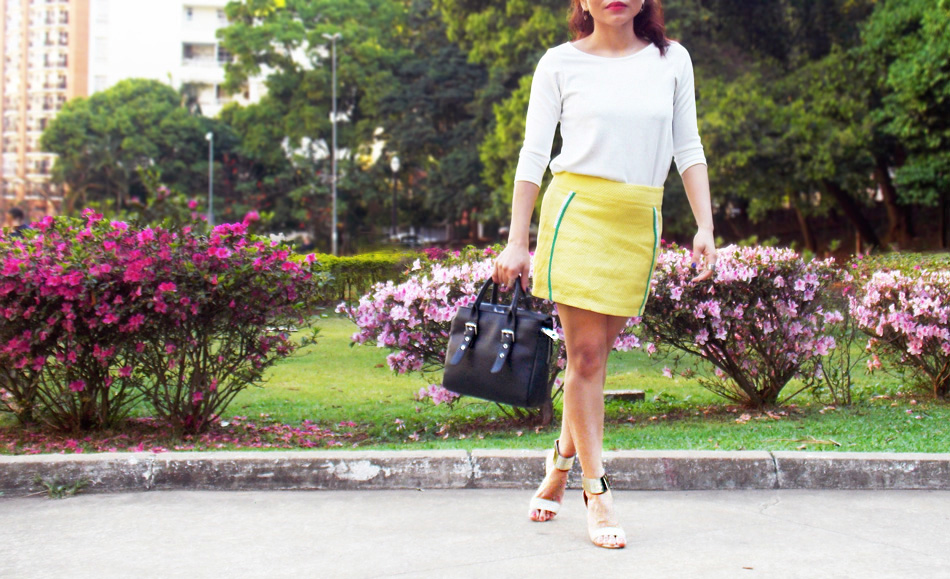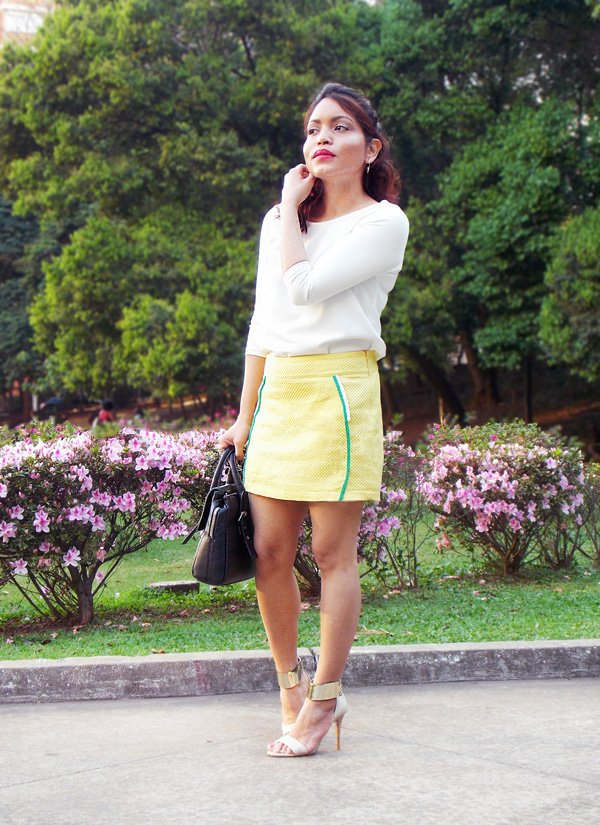 My tip for when you have color going on your outfit —and don't wanna go for color blocking — is just don't overthink it and accesorize with black. You can't go wrong!