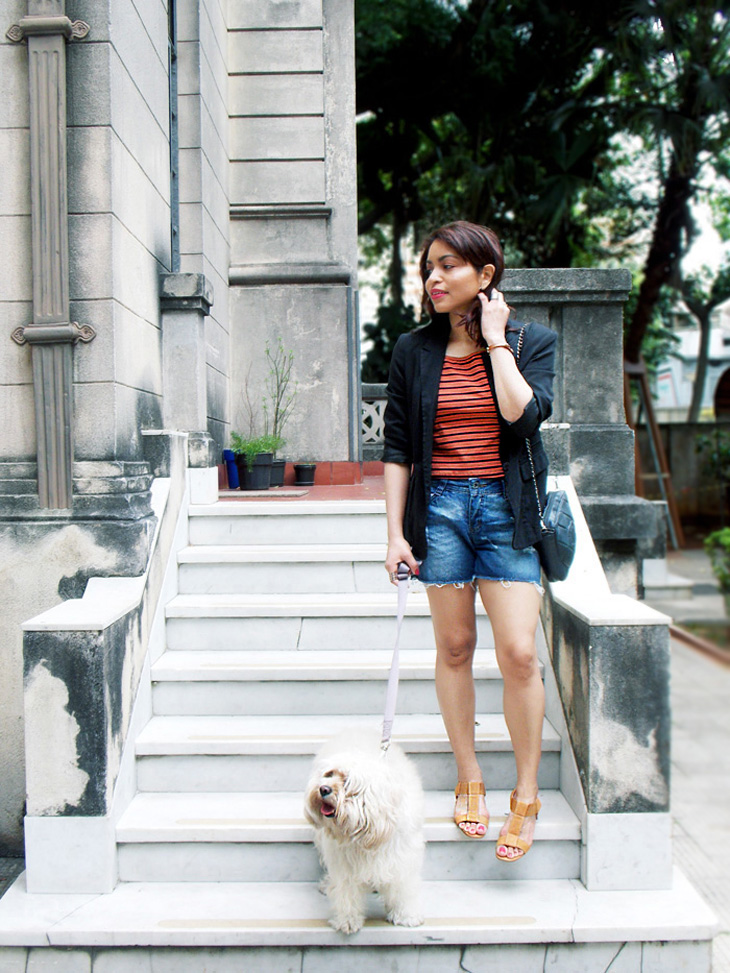 Having hot dogs for lunch + a crepe for dessert and wearing a crop top on the same day was probably not the best idea, but life is too short to not eat and wear what you want, and ultimately, there are no rules to rock a crop top!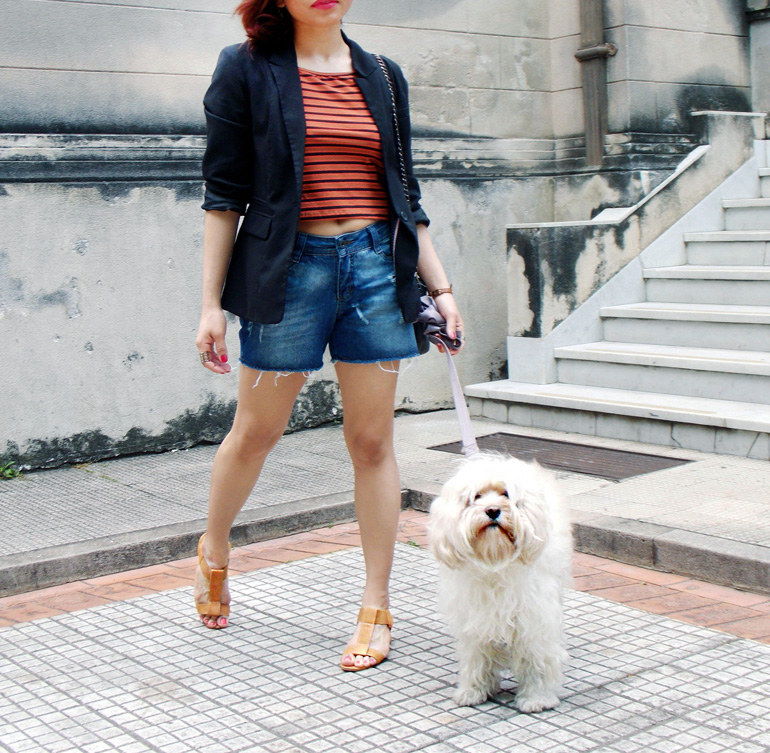 You know when the seller puts pressure on you and you end up going home with a purchase you regreat of? No? Just me? Well, that was the case of these shorts; they're too high waisted and ripped for my liking, not loose enough and way overpriced. But this crop top that costed me the equivalent of 3 dollars (being petite has its perks during sale season!) inspired me to wear them in a way that reflects my style.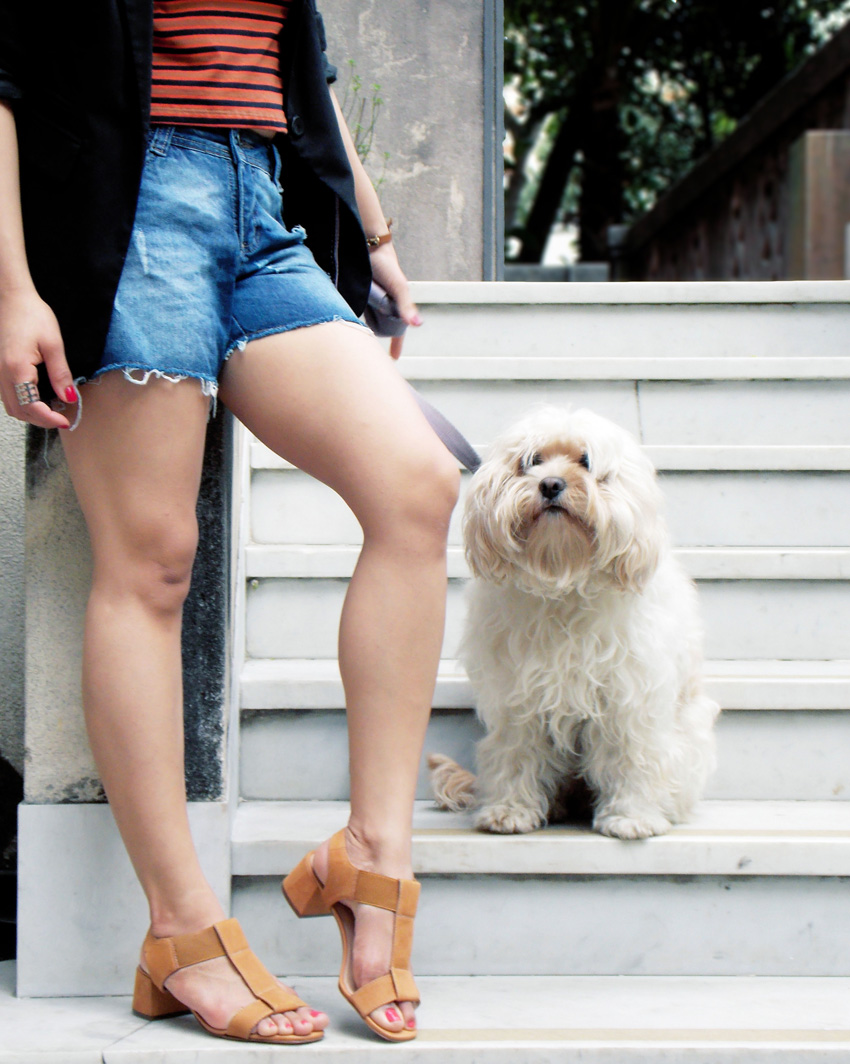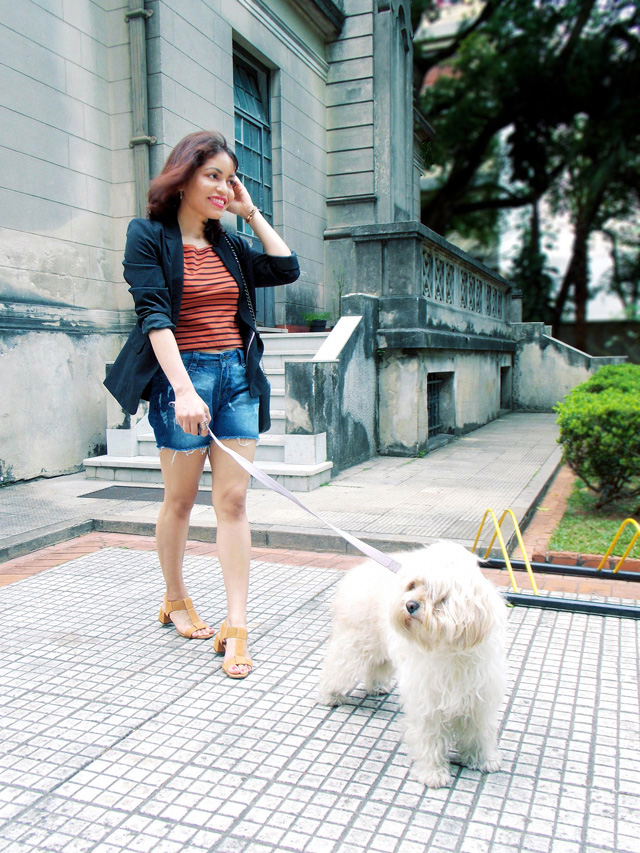 I've been trying not to play it safe all the time and barely wear black blazers anymore, but good old basics have the power of tying things up, so we gladly go back to them!