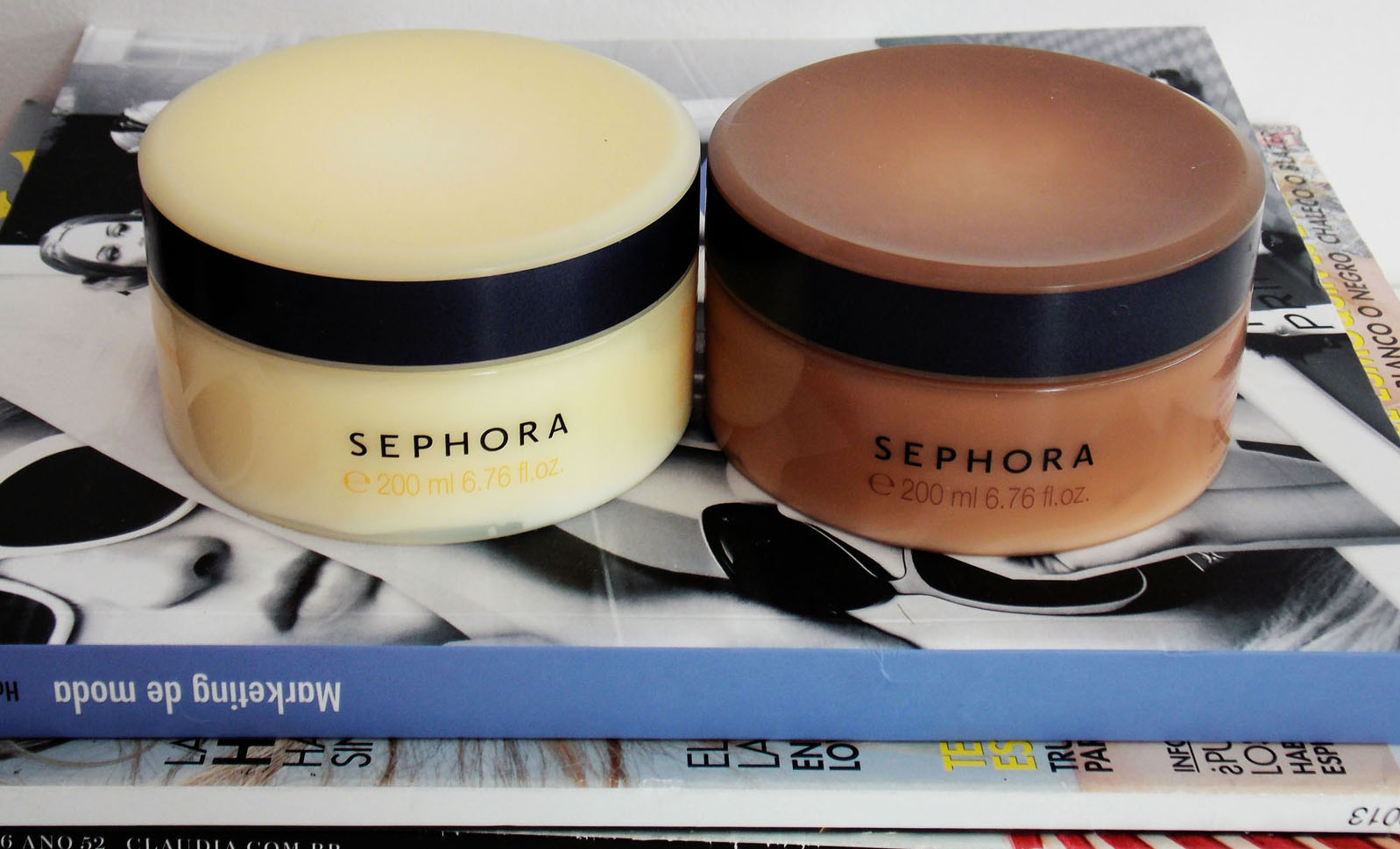 I love beauty products that smell like sweet treats! These body butters are part of Sephora's bath and body line which means you can also find the body lotion, the body wash, a shower gel, a mini soap and even a carry on perfume of your fragance of choice. The vanilla version reminds me of ice cream while the chocolate one smells like pudding! They have vanilla extract and cocoa extract respectively and are paraben-free as well.
I like to use them at night and my skin still feels soft the next day, however they have areally strong quemical scent…it dissapears after a few minutes but it's not nice at all… Honestly I won't buy them for myself (they were a gift from my husband from a work trip to Portugal), not only everything is more expensive here in Brazil but I actually prefear the Palmer's Cocoa Butter products since they're cheaper, highlymoisturizing and have an amazing cocoa fragance. I can't wait to try their body butter!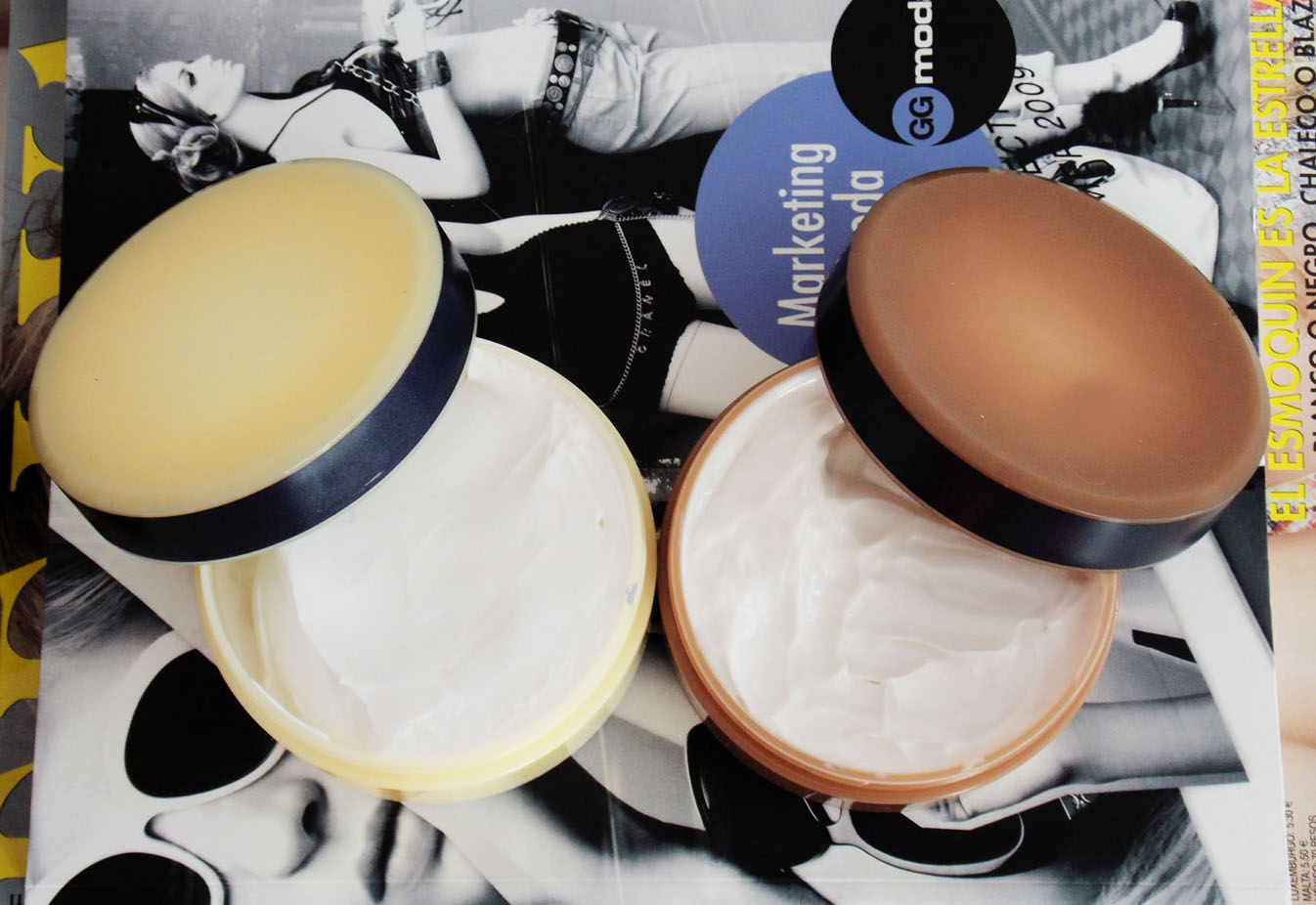 The vanilla version is thicker but it also has the strongest quemical scent
Note: I went to my local Sephora and the ones they had there smelled way better…I wonder if I just had bad luck with mines.